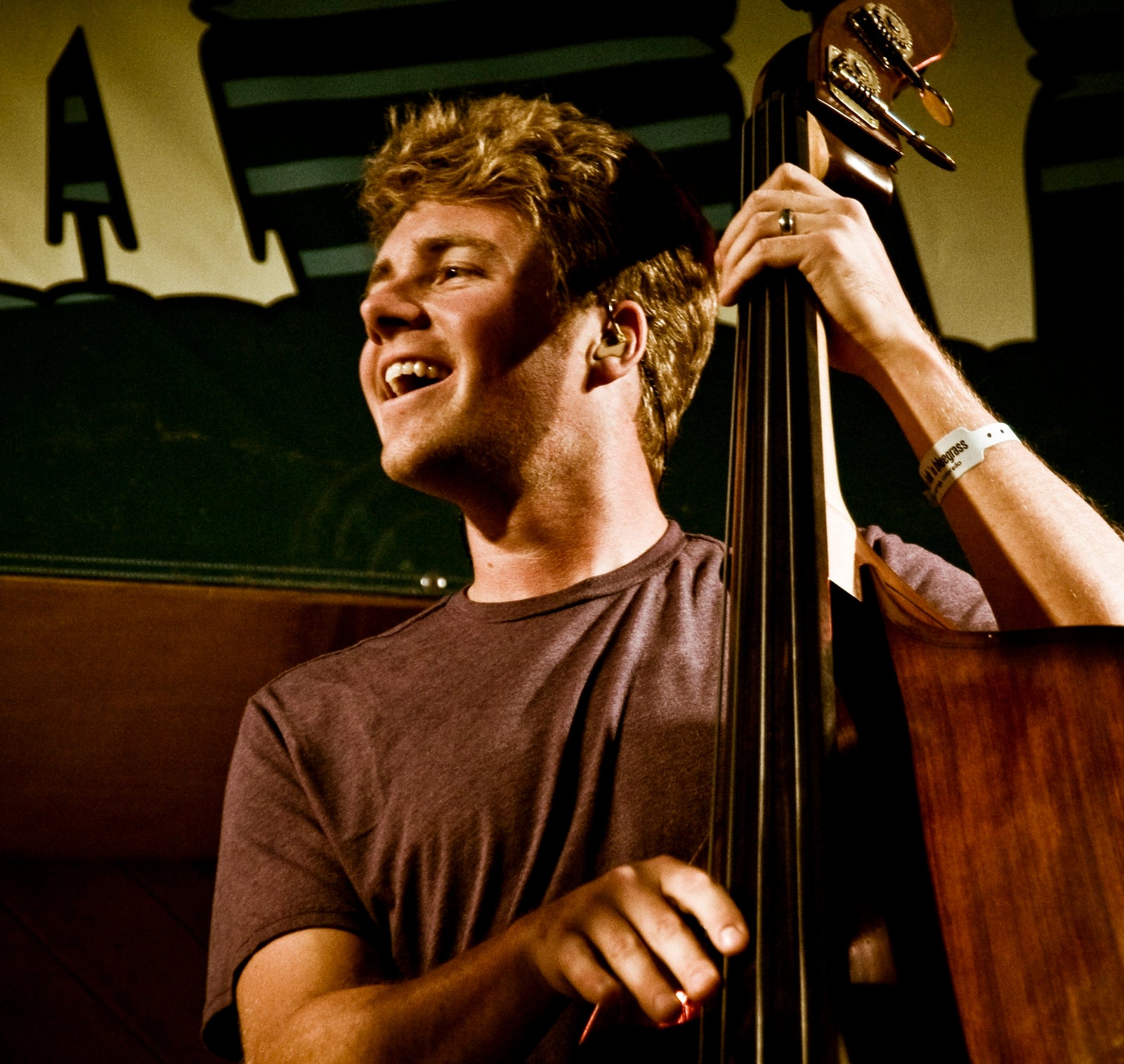 Next weekend I'll be tapping my toes and shoveling potato salad into my mouth just south of Charlottesville. It's the premiere weekend of 
The Festy Experience
, a new festival hosted by the award winning bluegrass band 
The Infamous Stringdusters
.
This ain't your grandpas festival. Day one will kick off with 5k and 10k trail runs. Day two will start with a grueling bike race across Horseshoe Mountain.
As hosts, The Infamous Stringdusters set the musical tone, attracting a line-up of twang crooning hipsters. You'll find
Josh Ritter
driving the crowd wild on the main stage and
Sarah Siskind
wooing them on the southern stage.
If you go, watch for Travis Book. When he's not playing bass and singing with The Infamous Stringdusters, he'll be covered with mud on his bike or stretched into a pretzel doing morning yoga.
Travis was nice enough to give us the lowdown on the festival.
TR: Thanks so much for taking the time to talk, Travis. I know you're a man on the go right now. First, I have to ask about the genesis of The Festy Experience. How'd it come about?
[caption id="attachment_1974" align="alignright" width="199"]
Travis Book, The Infamous Stringdusters[/caption]

TB: We've all been attending various festivals, music and otherwise for years and decided it was time we did one ourselves. The Festy is the intersection of all the great festival experiences, Music Festival, Outdoor Festival and Beer Festival all wrapped up in one, and what better place than central Virginia in the fall.

TR: I love the area just south of Charlottesville, but there are countless beautiful places in the Appalachian South. Why this spot for the event?
TB: Have you been out there? It's gorgeous. Devils Backbone has a history with music festivals, great beer and a bike race, so they're an obvious choice as a partner. We played the Brewridge Trail Festival there last year and really loved the vibe and the proximity to the type of music fans we wanted to throw a party for so a few short discussions later and we were in the planning phase for The Festy.
TR: You have a great line up of artists. If there's a "don't miss" performance, which will it be?
TB: Besides the Infamous Stringdusters? Toubab K rewe or Tony Rice. Hard to say how long Tony will be performing and the man's an icon.

TR: Aside form playing onstage, which activities will you personally participate in?
TB: I'm bringing my mountain bike and my running shoes and I'm hoping to get them both very dirty. If I'm not up too late I'll be doing the AM Yoga sessions as well and participating in the various workshops.


TR: I've done events planning, and inevitably something doesn't go as planned. Any surprises so far?
TB: Nothing so far. Nelson County has been really receptive and the local community is very supportive so there's been few roadblocks there. Our crew is highly organized so if there's been any surprises, they've probably dealt with them without me knowing! As long as no one gets hurt, you just have to except that your plans and what's going to go down have little in common. I'll just be taking it as it comes and trying to maintain a good balance of water and beer.
TR: Wise words! Here's a barn burner from the band to get things going...
[youtube]sEVRPrlT3UQ&feature[/youtube]