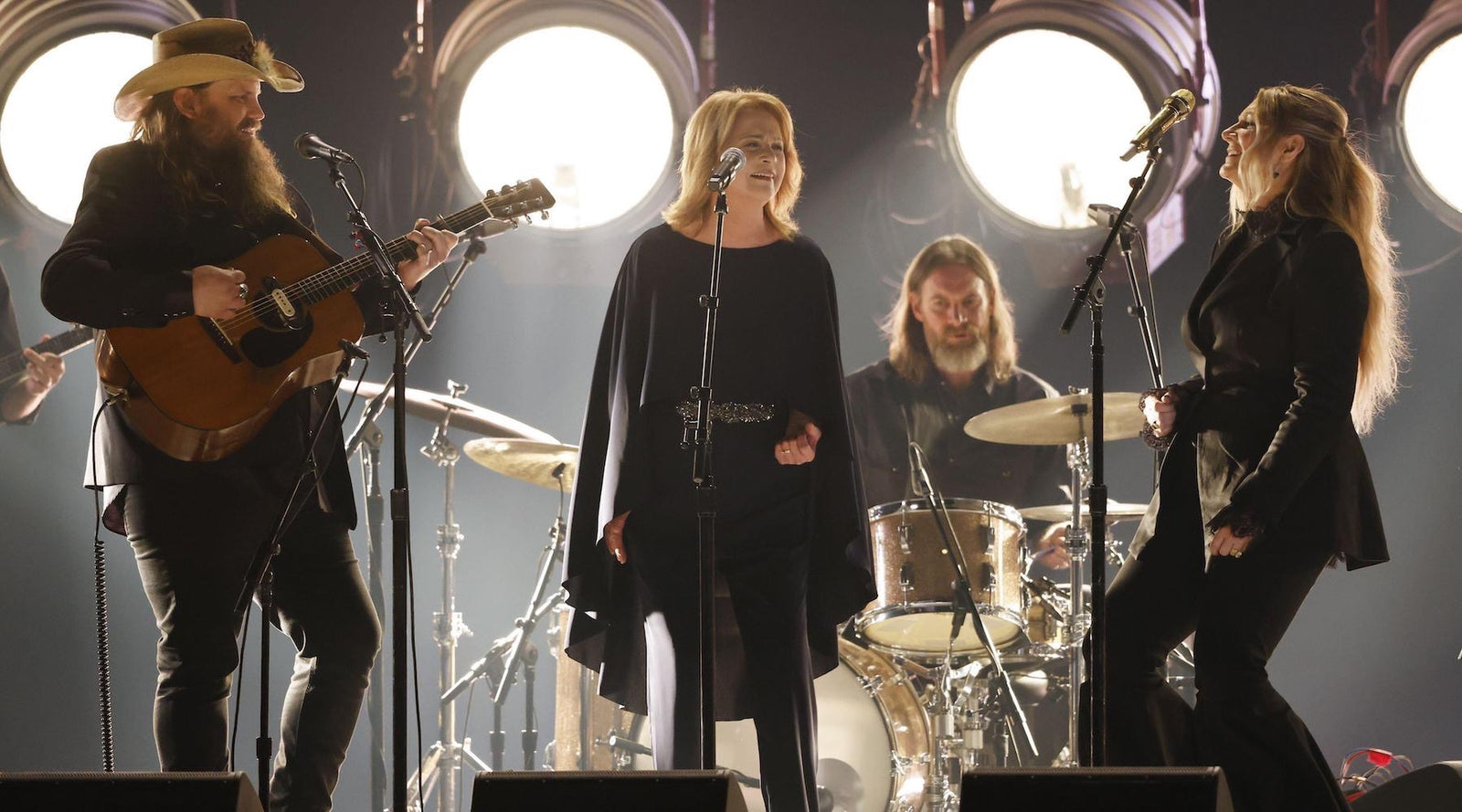 Patty Loveless and CHRIS STAPLETON at the 56th Annual CMA Awards. Photo by John Angelillo/UPI via Alamy Live News.
"My father was a coal miner. My grandfather was. It's such a wonderful story that I could picture it all. For some parts of the songs, I feel I've lived it." — Patty Loveless
At first, Patty Loveless had trouble getting into the song that might end up being remembered as her signature tune — "You'll Never Leave Harlan Alive." She first released it back in 2001
on "Mountain Soul," a deeply personal album of bluegrass and old time numbers that sent her career in a new direction while snagging her a Grammy nomination (Spotify | Apple).
But according to Darrell Scott, who wrote the song and played banjo on Patty's now legendary rendition, she struggled through the first few takes. "Her husband, Emory, was producing the album," Darrell explained in a 2020 interview with Kentucky Country Music, "He left and came back with a photo of Patty's dad, who was a coal miner, and placed it on the music stand. Emory told her to sing the song to her father, and that is exactly what she did and what you hear."
After years of mining coal in eastern Kentucky, Patty's father, John Ramey, died from black lung disease in 1979.
Family photos became so central to the album, Patty actually had them printed in the CD's booklet. "There's a picture of my dad whose face is black as soot — he's come home from the mine," she said in a 2001 interview with Country Standard Time. "I wanted this whole record to revolve around family."
Though the song has an eternal quality, it was written just four years earlier after Darrell found himself in a Harlan County, Kentucky graveyard while trying to learn about his great-grandfather's life. There, he spotted a tombstone with the inscription "You'll never leave Harlan alive." Days later, he translated that chilling moment into the lyric's opening stanza:
In the deep, dark hills of eastern Kentucky
That's the place where I trace my bloodline
And it's there I read on a hillside gravestone
"You will never leave Harlan alive"
The song — which tells a story of life and death in the Kentucky mountains — was revived during the most recent CMA Awards ceremony. Patty paired with Staffordsville, Kentucky native Chris Stapleton, who also comes from a mining family. Drawing from their shared heritage and their family histories, the two stunned the audience with this powerhouse performance.
Mark Lynn Ferguson founded Woodshed. His work has appeared in The Washington Post, Chicago Tribune, Virginia Living, and many Appalachian publications. He lives in Roanoke, Virginia, where he loves cooking a mess of fried taters, picking pawpaws, and exploring the old family farm he and his husband bought in 2021.