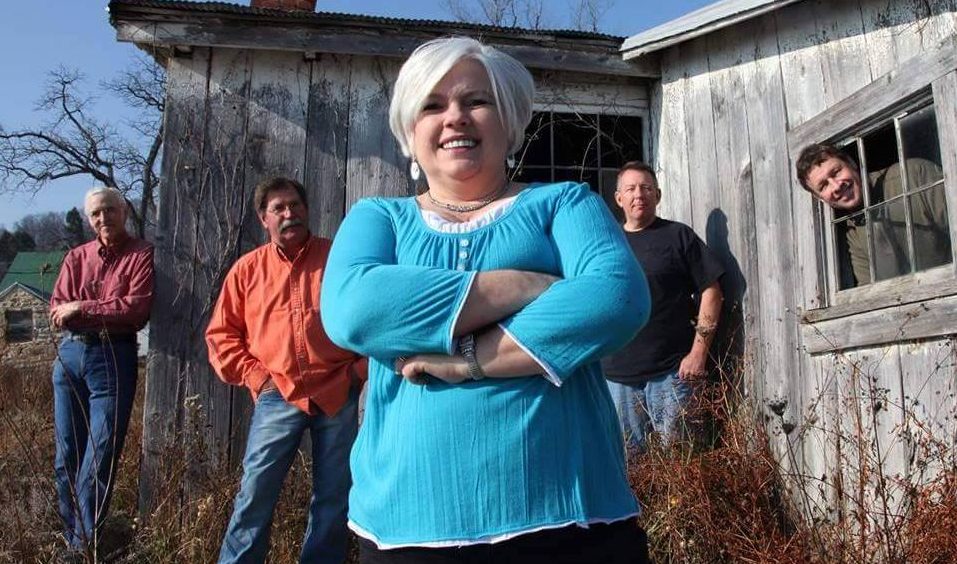 Last week, I did a short reading during the launch of The Collected Writings of Joe Wilson. (An advocate for traditional arts, Joe put mountain music on the map and also had one of the sharpest wits in the region.)
Lots of folks celebrated Joe's life that night, some with prose, others with songs. Among them was a woman introduced as Joe's favorite vocalist, Linda Lay. She sang some downright honorific tunes but apologized the whole time, saying she was fighting a respiratory problem. When I shared a clip from the event over on Facebook and Twitter, she left this comment, "Oh how I wish I had not been sick. My voice was barely above a whisper."
Now, Linda's whisper is some twenty-thousand times better than my best singing, but I was still curious to hear what her pipes could really do. This would be a good time to sit on something sturdy or maybe lean against a wall. In the below clip, Linda's voice is running so hot and hard it might just blow you over.
This number was shot at the The George Washington Hotel in Winchester, Virginia, where Linda, her husband David, and the rest of their band, Springfield Exit, frequently perform. Have you ever caught them there? What do you think of "That Was Then and This is Now"?