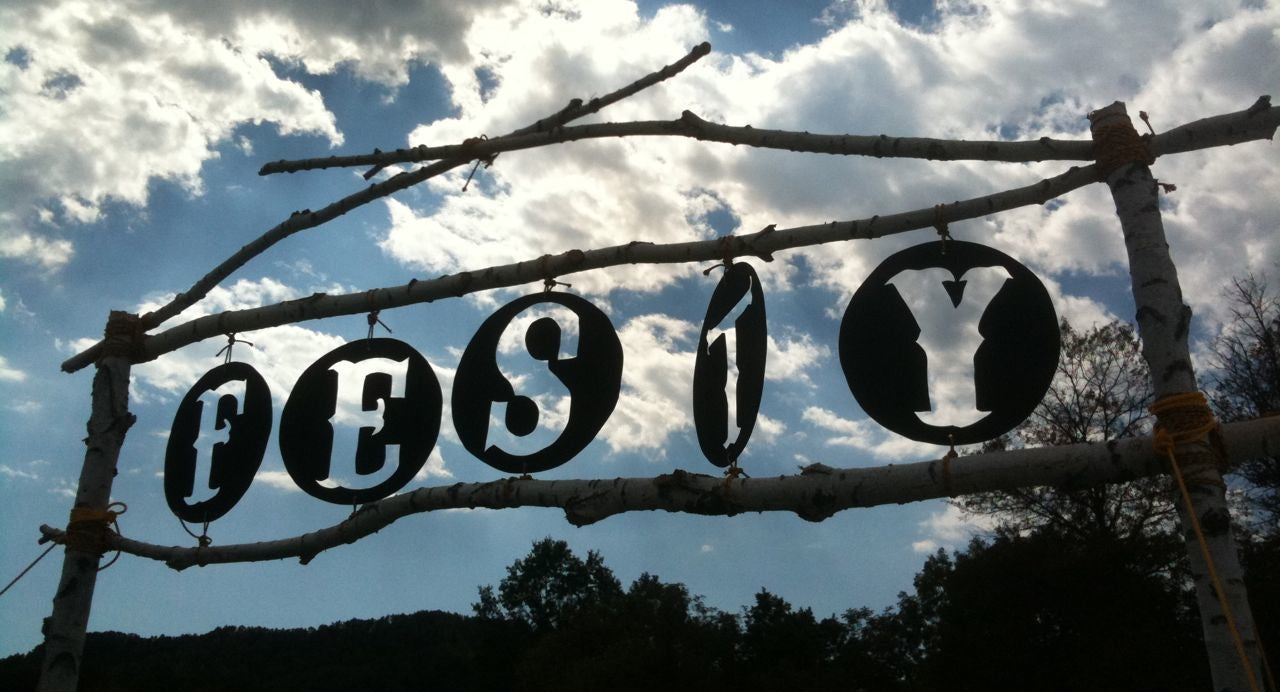 One post back, I said that I'd be tapping my toes and eating potato salad this weekend. Lo and behold, my toes are tired and my belly is full. The Festy Experience was a hoot.
Nestled in the Blue Ridge a bit South of Charlottesville, the festival brought out the stars of bluegrass, roots music and Southern eclectica.wooed the crowd with a sweet mountain drawl.
Crooked Still
had us all clapping and singing along. There were microbrews, jugglers and a rock climbing wall; and I couldn't turn around without running into a member of
The Infamous Stringdusters
, the renowned bluegrass band that hosted the event.
In particular, our friend,
Travis Book
was everywhere. In a two hour span, I saw him working the crowd, running a video shoot, greeting artists and playing on stage with his wife, Sarah Siskind. Though by his own admission, he passed on the morning 5K. Sounds like someone was up too late jamming outside his tent.
Speaking of Sarah, she was kind enough to take a break from the party for an interview. Watch for it in the next post. In the meantime, enjoy a few shots from the day!
[caption id="attachment_2032" align="aligncenter" width="300"]
Main Stage[/caption]
[caption id="attachment_2034" align="aligncenter" width="300"]
Junior Stringdusters[/caption]
[caption id="attachment_2038" align="aligncenter" width="300"]
Impromptu Juggling[/caption]