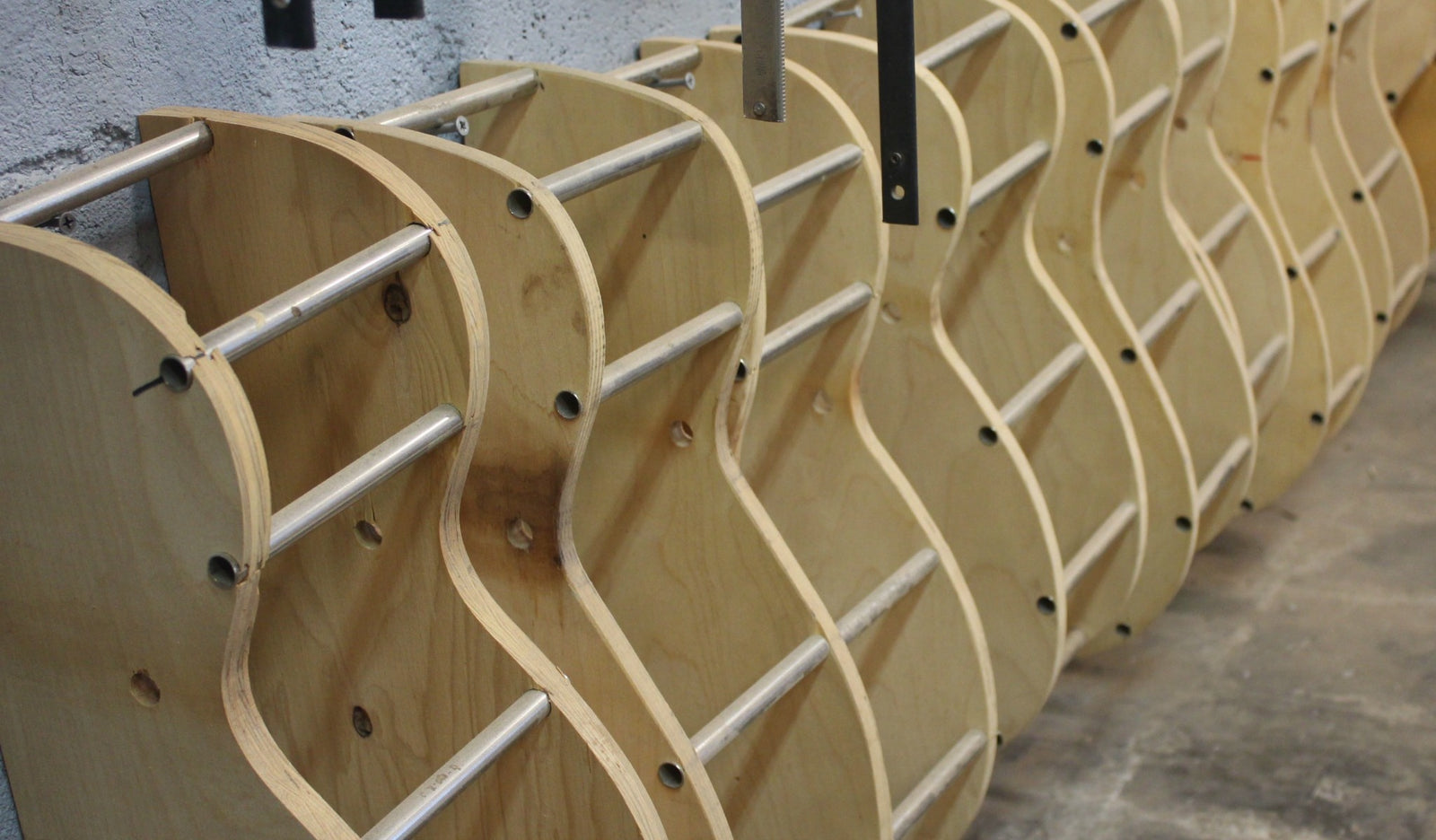 Time to flex those vocabulary muscles: Is a "luthier" A) one of Lex Luther's henchmen, B) someone who makes string instruments, or C) a Lutheran using a silly nickname?
If you said B, you're right! And you should probably get yourself to The Birthplace of Country Music Museum for their special exhibit—"The Luthier's Craft: Instrument Making Traditions of the Blue Ridge."
Running through March 4, 2018, this interactive exhibit gives you a chance to touch, play, and learn about string instruments. Some of the greats are featured—like Wayne Henderson who made his first guitar from a dresser drawer and has since sold to Eric Clapton, Doc Watson, and Brad Paisley. Fiddle makers Audrey Hash Ham and Chris Testerman are front and center too along with banjo maker Johnny Gentry and dulcimer maker Ernest Combs.
"'The Luthier's Craft' offers an inside look at the work of master craftspeople," says Jessica Turner, the museum's director, "carrying on the instrument-making heritage while also bringing innovation to design and decoration and creating functional works of art."
Can't make it to Southwest Virginia? Don't worry. Here's a great tour of Wayne Henderson's workshop you can watch from anywhere. In it, he talks about some of the famous people he's met and shows off a guitar made, in part, from cow bones!