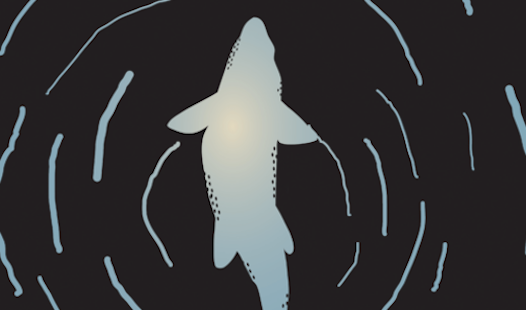 For fourteen years, Ben Bramley has been on the run from his hometown of Abundance, North Carolina. A self-imposed exile has taken him from Duke University's stone-walled campus to a secluded mountaintop outside Boone, where Ben lives as a hermit, his sole companion a coon cat named Smoky.
In his new novel Ripples, author Evan Williams doesn't leave Ben on that mountain long. A family emergency forces the protagonist back to Abundance, the last place he wants to be and the only place he can face his fears.
In the below excerpt, Ben's reacts to going home. What do you think of this passage? If you've ever left home for a long period, what was it like when you returned?
And if you're near Asheville's Malaprop's Bookstore/Cafe, you might swing by for the novel's launch party. It's Wednesday, April 10, 2019 at 6:00pm.
***
            As he exited the SUV, Ben's soles skidded on fine gravel atop the asphalt lot. Staring at his past, he killed the radio to wrestle with the family crisis, minutes down the road.
            The October sun's last light stretched long shadows across the terrain.
            "No progress in fourteen years," he observed, the landscape idling in neutral.
            Abundance School—decrepit when he attended—didn't have the capacity to look any older. Potato-chip–sized paint flakes peeled from the prominent Federal-style trim encircling the two stories that housed grades one through twelve. The innovation of kindergarten had been blocked. "Budgetary reasons," they said.
            Generations of Bramleys, and Etters—his mom's side—claimed alumni status from that cyclical institution, where graduating classes bore identical surnames from one year to the next in perpetuity.
            Between the school and post office stood Uncle Stan's gas station with its two-bay garage. Three vintage pumps stood sentinel in front. None accepted credit cards—an in-convenience store.
            Beyond the school, the Abundance Growers' Packing House spilled soft, yellow light onto the highway. A silhouette of flatbed trucks laden with apples awaited their turns to unload. Forklifts buzzed around the perimeter to disappear inside the building, where dozens of worker bees graded and packed fruit. In a few weeks the packing house would lapse into a coma, until resurrected by the influx of next summer's produce.
            And in the center of the crossroads cluster loomed Redeemer Baptist Church, absolute authority oozing out of the mortar joints, which forever locked the clotted-blood-colored bricks in their place of prominence.
            A church sign identified Redeemer—a low-rent, changeable-letters kind of sign, the kind often found occupying any roadside strip of crabgrass. Underneath the church's name, a solemn message: "Visitors Welcome. Members Expected."
            Noticeably lacking were any of the standard warnings—"Turn or Burn," "If You Died Tonight, Where Would You Go?" Rather, it quoted scripture: "Behold you have sinned against the LORD: and be sure your sin will find you out. Numbers 32:23."
            Ben shuddered at the divine guarantee of exposure, though he daily assured himself that his faith had eroded to nothingness.
            Craning his neck, he looked up at the righteous-white steeple, illuminated by a column of light reaching to the heavens. Monday night. No church service. Safe enough to avoid being spotted by the locals. He reminisced, stalling.
            "You cannot escape the steeple! The Great Eye sees all!" he bellowed, double-checking for listeners before adding, "Agnostics rule! Baptists drool!"
            Though Ben was delighted with his jab, the hollow noise fooled neither himself nor the God from his youth.
            Unsettled by his human's strange behavior, Smoky jumped from his curled position on the front seat to the safety of the farthest corner of the cargo area.
            "That's not true," Ben recanted. "The Great Eye can't penetrate closed doors or dark nights where husbands beat wives, or wives screw somebody else's husbands. It doesn't stop the teenager breaking into a widow's home, or the teen's little brother getting his ass kicked at school." He hesitated. "No witnesses. Didn't happen. A lie agreed upon."
            With each word, his fury grew.
            "You steeple people, you couldn't leave Mama alone!"
           Feet wide apart, as if preparing for a slugfest, he went silent when his better senses caught up, acknowledging he had been screaming while a frustrated fist beat the innocent air.
            "Damn! Less than two minutes here and I'm losing it."