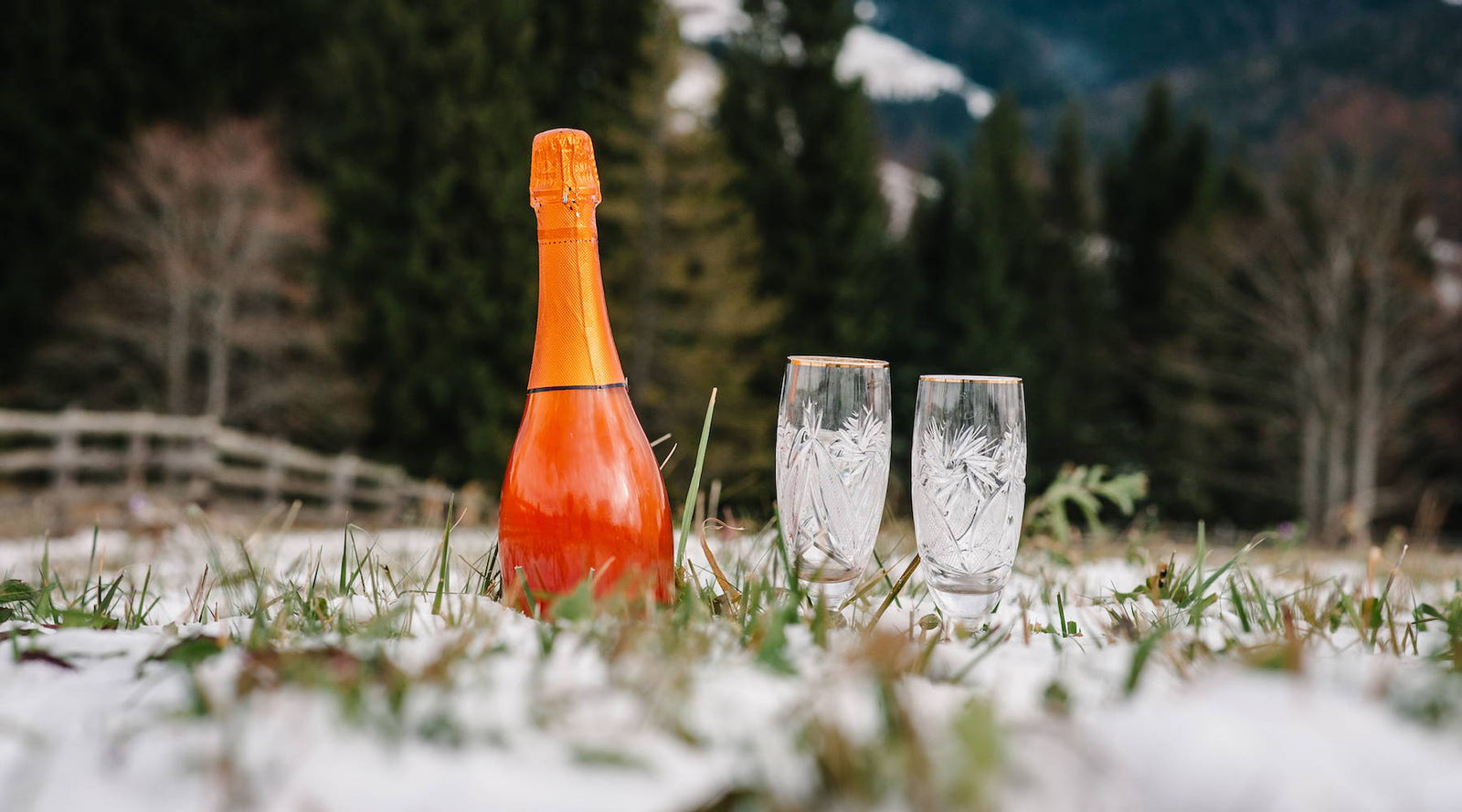 Whether you prefer a Gatsby-esque affair or something more low-key, these five shindigs will help you ring in the new year.
Appalachian folk have long been known as hard-working, salt-of-the-earth people. But, as our moonshine-soaked roots may suggest, we also know how to party.
Below, we have curated a list of the liveliest hootenannies in these hills. Though most eschew white lightning for Cabernet Sauvignon, the mountain spirit is still alive and well.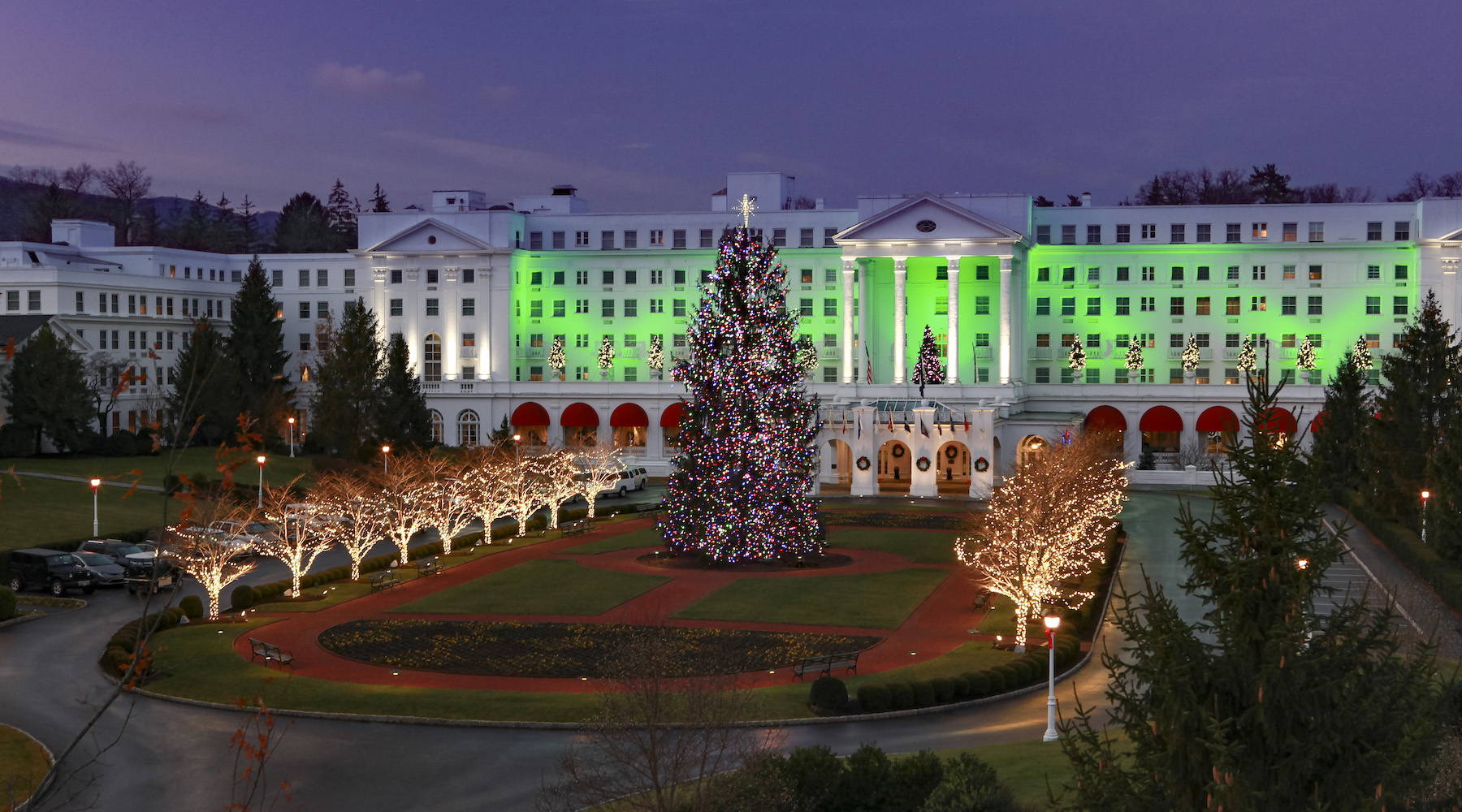 The greenbrier, Courtesy of west virginia department of tourism
Get swanky and swingin' in White Sulphur Springs, West Virginia.
Reserve your best evening wear for this high-brow event in the Allegheny Mountains of West Virginia. With a full seven-piece band, the musical stylings of vocalist Theresa Richmond, and talk of a seafood station, The Greenbrier is determined to woo.    
Frosted in Diamonds New Year's Eve Party, 7 p.m. to 12 a.m. at The Greenbrier. Tickets are $225 per person. The event is open to registered overnight guests only.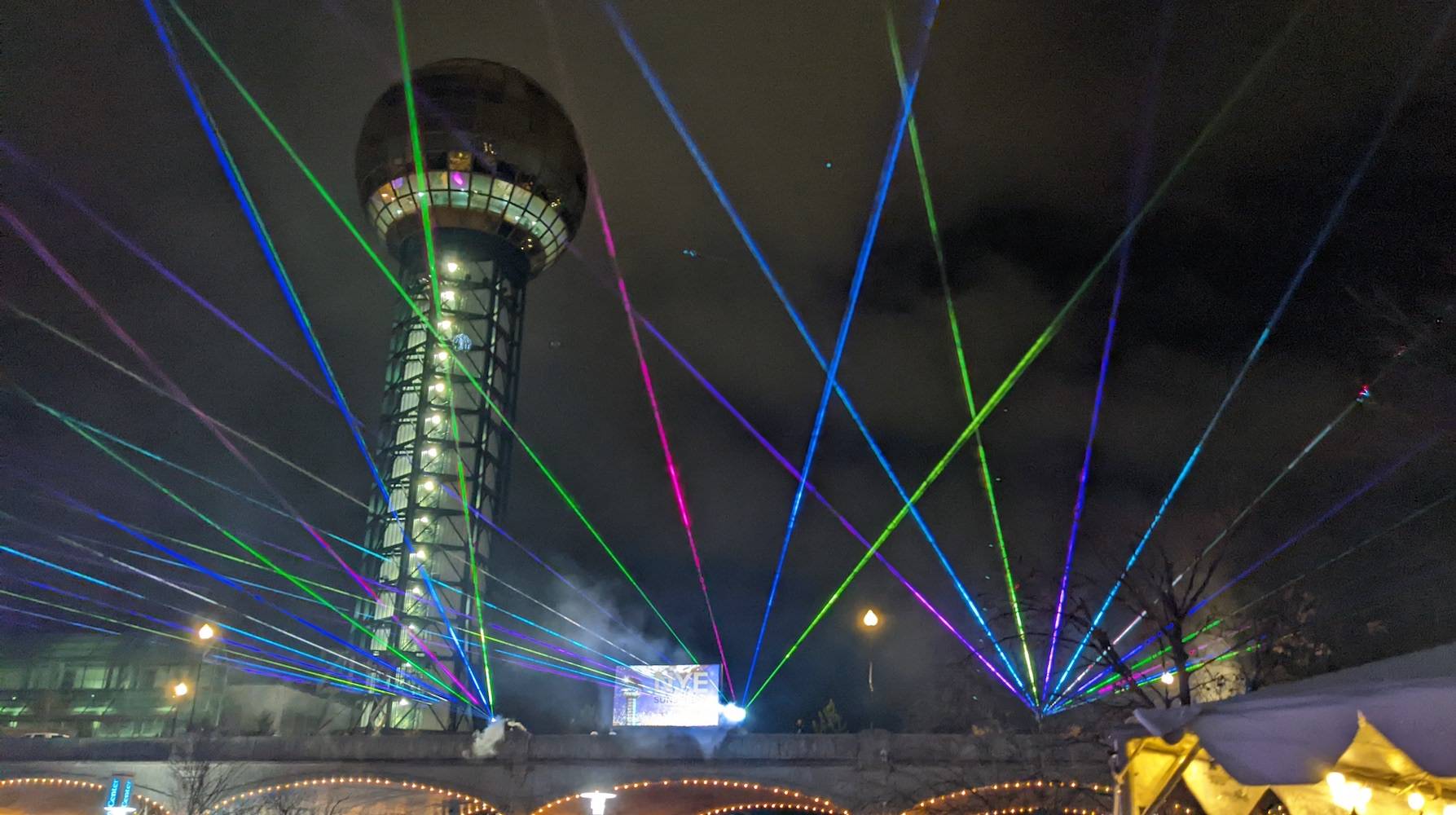 KNOXVILLE SKYLINE, Courtesy of VISIT KNOXVILLE
If you can't hit Times Square, head to Knoxville, Tennessee.
Maybe you're not a suit-and-tie person. That's OK. For folks seeking a more laid-back start to the year, there's New Year's Eve at the Sunsphere. This outdoor event is reminiscent of the Times Square Ball Drop, just with a mountain twang. Expect food trucks, a silent disco, and a hearty dose of pyrotechnics.
New Year's Eve at the Sunsphere, 8 p.m. to 12 a.m. at World's Fair Park. Free.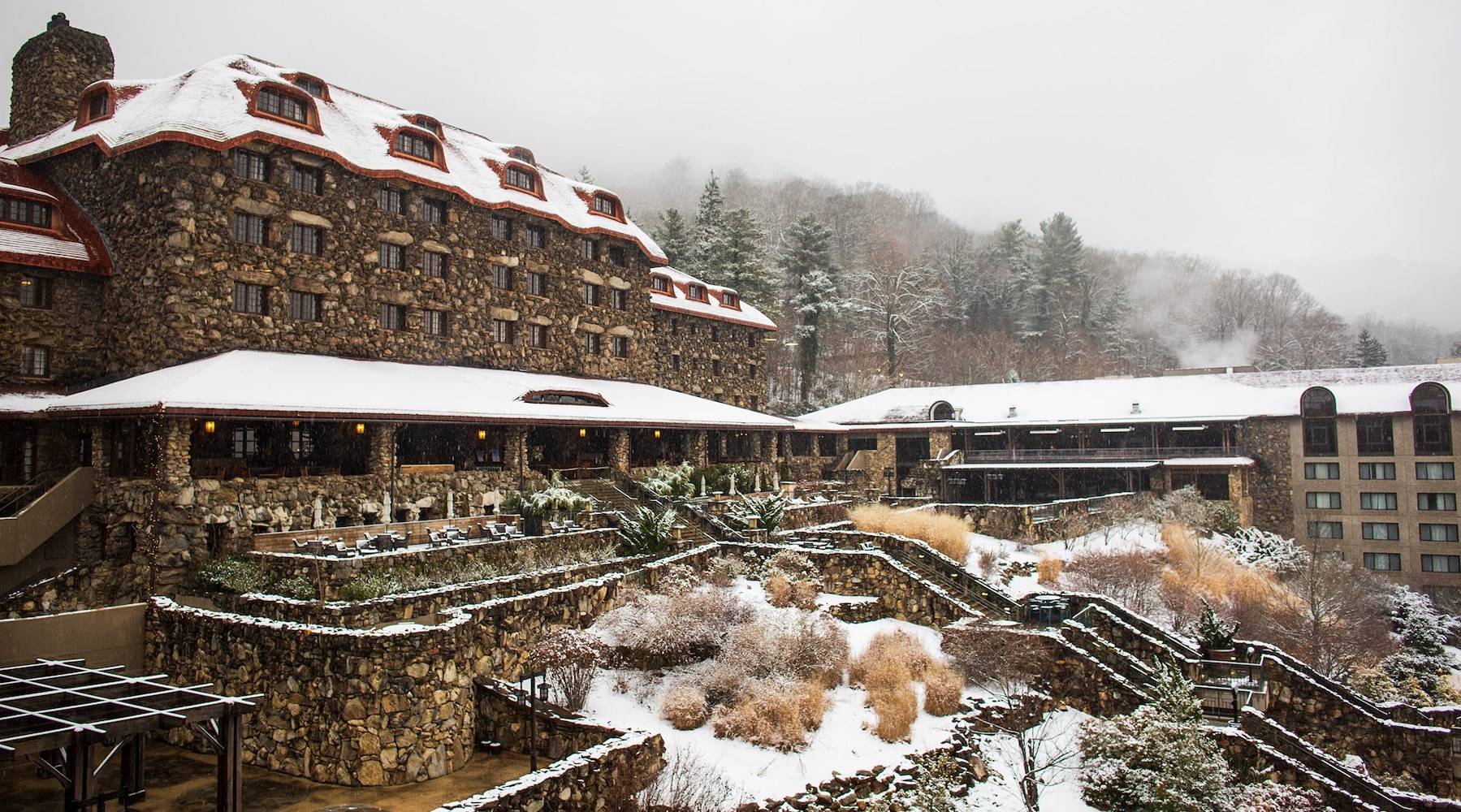 GROVE PARK INN, Courtesy of OMNI HOTELS
Go big band or go home in Asheville, North Carolina.
Party like a Fitzgerald at the 2023 Heritage Glitz & Glam New Year's Eve Dinner. Taking note from the Golden Age of Hollywood, this feast will be accompanied by a Rat Pack era band and followed by a red carpet afterparty fit for celebutantes. But the festivities don't stop there. On New Year's Day, guests will enjoy a comedy show co-headlined by Spencer James and Kevin Bozeman.
2023 Heritage Glitz & Glam New Year's Eve Dinner, 6:30 to 9:45 p.m. at The Omni Grove Park Inn. Dinner is followed by All That Glitters Is Grove Park, 9:45 p.m. to 1 a.m. The comedy show runs from 8 to 9:30 p.m. on Sunday, January 1. The package starts at $978 per night.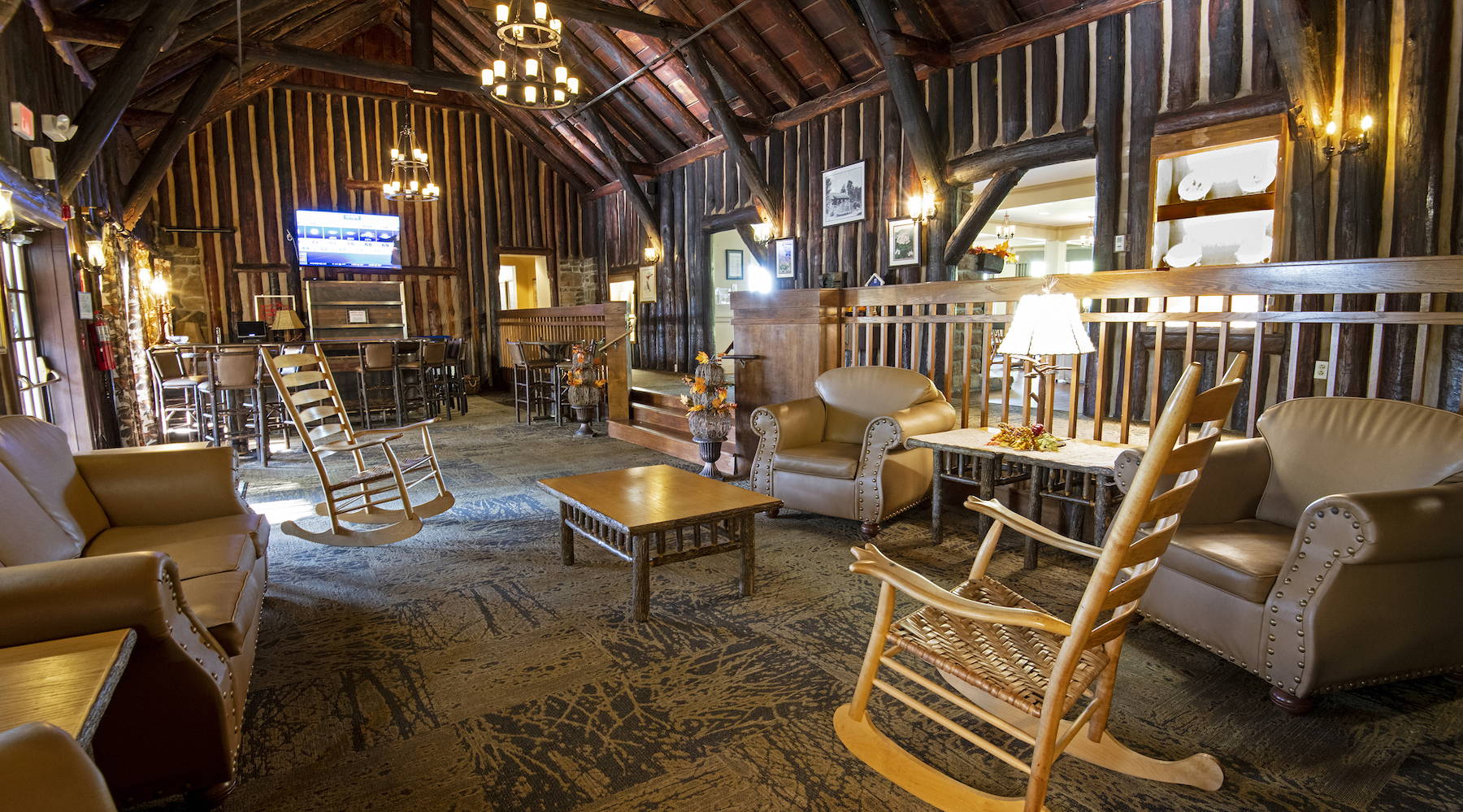 PINE MOUNTAIN STATE RESORT PARK, Courtesy of KENTUCKY DEPARTMENT OF PARKS
Kick up your heels in Pineville, Kentucky.
Do you prefer cardio to caviar? If so, you'll swoon over Pine Mountain State Resort Park's annual dance party. Complete with a professional DJ, a toothsome pizza buffet, and fun party favors, this shindig is every adult's dream.
New Year's Eve in Pineville, 9 p.m. to 1:30 a.m. at Pine Mountain State Resort Park. Tickets are $25 per person at the door. You must be 21 or older to attend.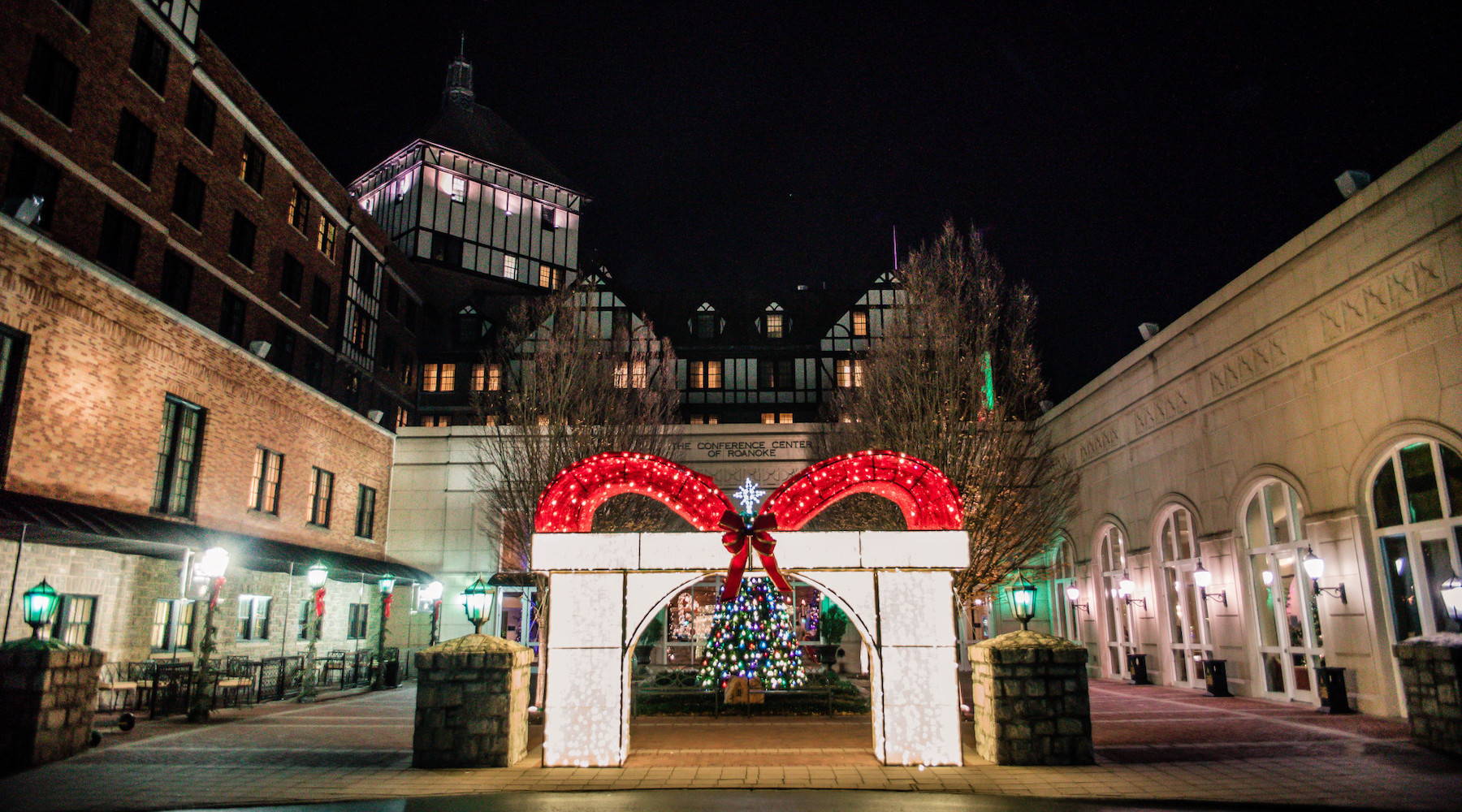 THE HOTEL ROANOKE, Courtesy of JENNIFER GRIFFIN AND VISIT VIRGINIA'S BLUE RIDGE
Have a rip-roarin' good time in Roanoke, Virginia.
If you're craving a lavish night that benefits charity, look no further. Hosted for the past 45 years by the Preceptor Omicron Chapter of Beta Sigma Phi Sorority, this fête includes all the staples for a memorable evening: live music, chef-prepared food, and a balloon drop with a champagne toast at midnight.
Preceptor Omicron's New Year's Eve Gala, 6:30 p.m. to 1 a.m. at The Hotel Roanoke& Conference Center. Tickets are $250 per couple, $125 single.
---
Lauren Stepp is a lifestyle journalist from the mountains of North Carolina. She writes about everything from fifth-generation apple farmers to mixed-media artists, publishing her work in magazines across the Southeast. In her spare time, Lauren mountain bikes, reads gritty southern fiction, and drops her g's.