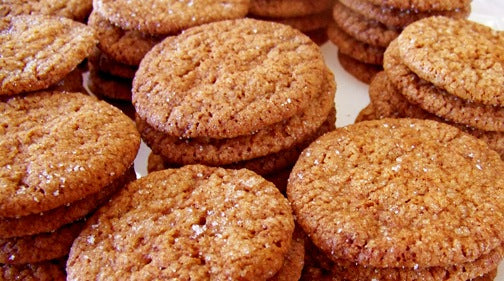 Boston is a hard town. For all its culture and history, the people can be coarse. They drive like maniacs and barely acknowledge you when you walk into stores or purchase tokens for the subway.
I moved there after college. It was my first time living north of the Mason Dixon, and I took their ill demeanor personally. I thought maybe it was my accent; maybe I didn't look right; maybe folks thought I was trying too hard when I greeted them with a goofy smile and an extended palm.
Some days it felt like the entire city hated me, like I'd somehow offended four and a half million people. That's when I would tuck tail and go find the one thing that brought me comfort--a heaping, creamy mound of lightly-peppered, heavily salted, really mayonnaisey potato salad.
It had to be from Redbones Barbecue. They made it just like my grandma with no mustard and plenty of onion. I'd lift that first bite to my mouth, and I swear it was like Jean Perdue, my momma's momma, was wrapping her arms around me. It was magical. Love on a fork. A hug from seven hundred miles away.
Food is like that. It can bend space and time. Nobody knows that better than today's guest-writer, Joyce Pinson. She talks about food the way most of us talk about a love affair. Joyce is downright gleeful when she describes 
candied grapefruit peels
. She glows over
pumpkin fudge
. She finds joy in every dish, which is why she's a lady in demand. With a soon-to-be-syndicated food column, frequent radio appearances, and a mouth-watering blog,
Friends Drift Inn
, she must barely breathe. Still, she found time to tell us about a treat that transports her. For Joyce, sorghum sugar cookies are like a visit home.
*
Five generations ago, my family fled Appalachia. War was brewing. The cholera epidemic had claimed too many youngins. The folks were bitterly split between supporting Confederate interests and a love of the Republic.
It is said you can take the people out of Appalachia, but you cannot take Appalachia from the people. Growing up near Cincinnati, I never knew my mountain roots. The family did not talk about our connections to the hills. In my mind, we had always lived along the beautiful Ohio River farming on rich bottom lands growing vegetables, pruning orchards, and tending bees. But my young eyes did not miss the "oddities" that set our family apart from others in the river community.
There was a preoccupation with growing cushaws and goose beans. Planting had to be done by the signs, as did canning.  Foraging was the norm, harvesting mint, poke greens, dandelions, pawpaws, and nuts. We fished. We hunted. The kitchen floor was often cleared as Grandma and Grandpa danced, sometimes the Charleston and sometimes something they called "a cloggin." There was an amulet; a hawk's clawed foot that Grandpa had given Grandma as some sort of secret token.
For whatever reason, the family chose to hide their ties to Appalachia. But sit down at Grandma's table, and the history was there for the hungry. A mainstay ingredient, sorghum, was considered a pantry staple. Grandma served it on biscuits.  Sorghum was drizzled on corn cakes. It was the secret ingredient in Grandpa's Caramel Blackberry Jam Cake, a recipe so rich only the tiniest of slivers was all that was needed to satisfy the tummy and the lost soul.
Sorghum, thick rich rivers of sorghum, flowed from the mountain kin to Grandma's kitchen and Grandpa's produce stand in a telltale stream of Appalachian goodness. Perhaps it was fate that brought me to live amongst the mysterious mountains of Pike County's Appalachia. But after five generations of being away, somehow I know that the restless spirits of my ancestors are now are at peace. I think they are happy to be with me on the banks of Johns Creek.
When cold winter days vex my spirit, I turn to the kitchen and to the pantry where sorghum is still a constant. Sorghum cookies, crisp with a mysterious sweet richness and depth of flavor coupled with a hot cup of tea soothes my longing for the warm days of harvest. Sorghum cookies takes me back to the Ohio River Valley...and brings those that came before me home to the mountains. The circle is complete.
Sorghum Sugar Cookie Recipe
Ingredients
¾ cup of butter unsalted and softened, organic preferred
1 cup pure cane sugar
1 egg, organic preferred
¼ cup sorghum (I used local but 
Bourbon Barrel Foods
 makes a fine product)
2 cups all-purpose flour, organic preferred
2 teaspoons baking soda
1 teaspoon ground cinnamon
½ teaspoon salt
½ teaspoon of ground ginger (I prefer to grate fresh ginger root)
½ teaspoon ground cloves
¼ teaspoon pepper (Optional but gives an interesting punch; I used 
Bourbon Barrel Foods
 Bourbon Smoked Pepper)
Sugar for topping
Method
1. In medium bowl cream together butter and sugar.
2. Beat in egg and sorghum.
3. In a separate bowl combine all dry ingredients, whisking through to disperse flavors.
4. Gradually add the dry ingredients to the buttery mixture mixing until smooth.
5. Cover with plastic wrap and refrigerate at least one hour. I usually let chill overnight.
6. Preheat oven to 375. Line baking sheets with parchment paper.
7. Use your hands to roll dough into balls about 1 inch in diameter. Roll in sugar. I place the cookies 2 inches apart on baking sheets, and chill in the freezer section for about five minutes to help reduce cookie spread.
8. Bake for 10 to 12 minutes; the tops will crack. I let cool on the pans for an extra crisp cookie. This will make about 4 ½ dozen cookies.
The recipe can be doubled with success.
You might also like The Lost Art of Preacher Cookies