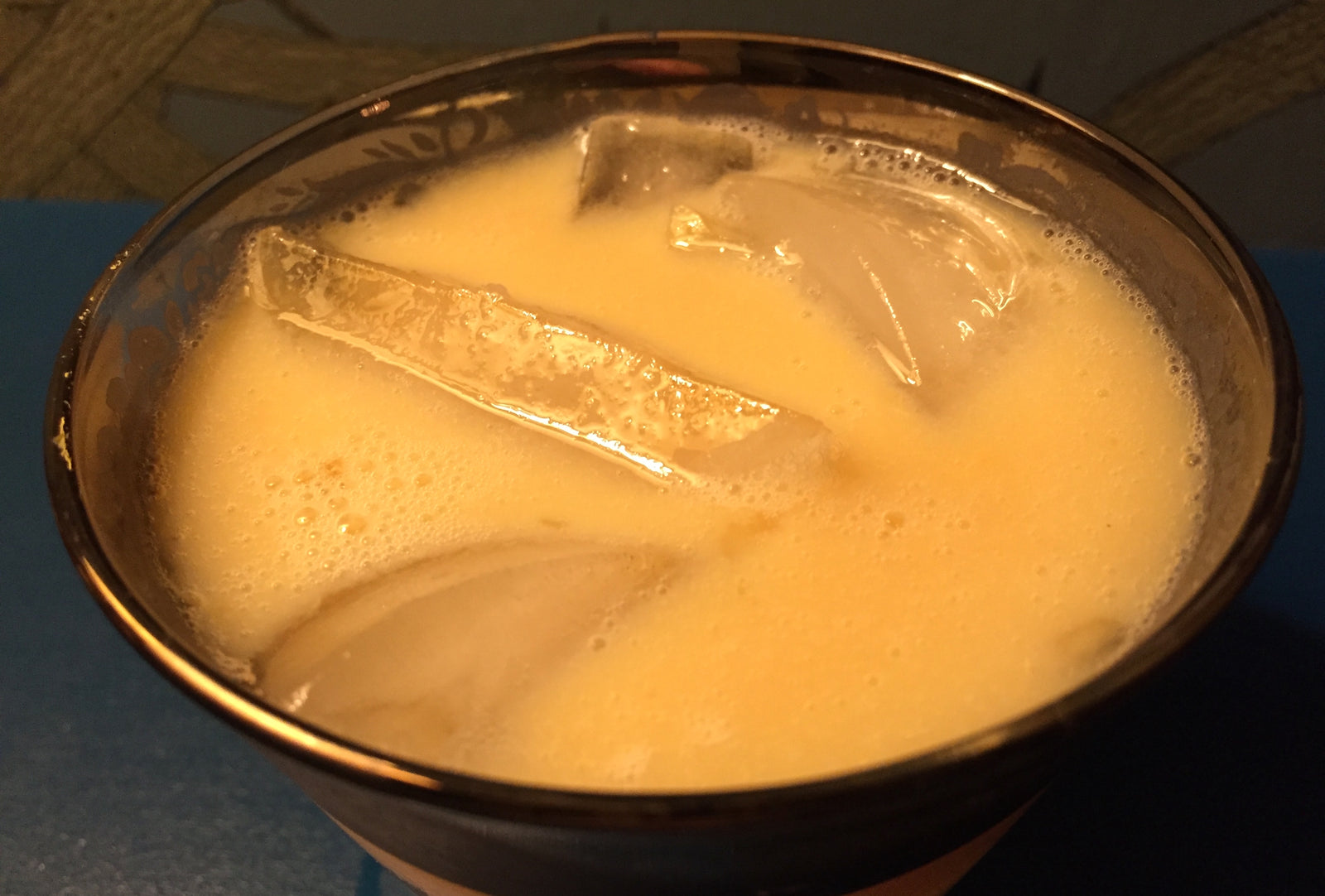 Pawpaws aren't just for eating. A while back, my friend Kat, an officer in the U.S. Air Force and aspiring mixologist, decided to try drinking North America's largest native fruit.
The results were pretty inspiring. 
The Appalachian Martini
 showed how classy our mountains can be.
The Mabon
 married the pawpaw's creamy goodness with the heat of ginger and spiced rum. And now, I'm pleased to share the Pawpaw Whiskey Sour—an Appalachian twist on a classic. This latest drink retains some lemony bite, but the autumn fruit gives it a smooth complexity like I've never tasted.
Pawpaw Whiskey Sour
3 ounces bourbon
2-3 teaspoons pawpaw puree
1 egg white
1 teaspoon suger
Drop of lemon juice
Add all ingredients to a cocktail shaker with ice. Shake vigorously to ensure the egg whites froth. Strain into rocks glass over ice.