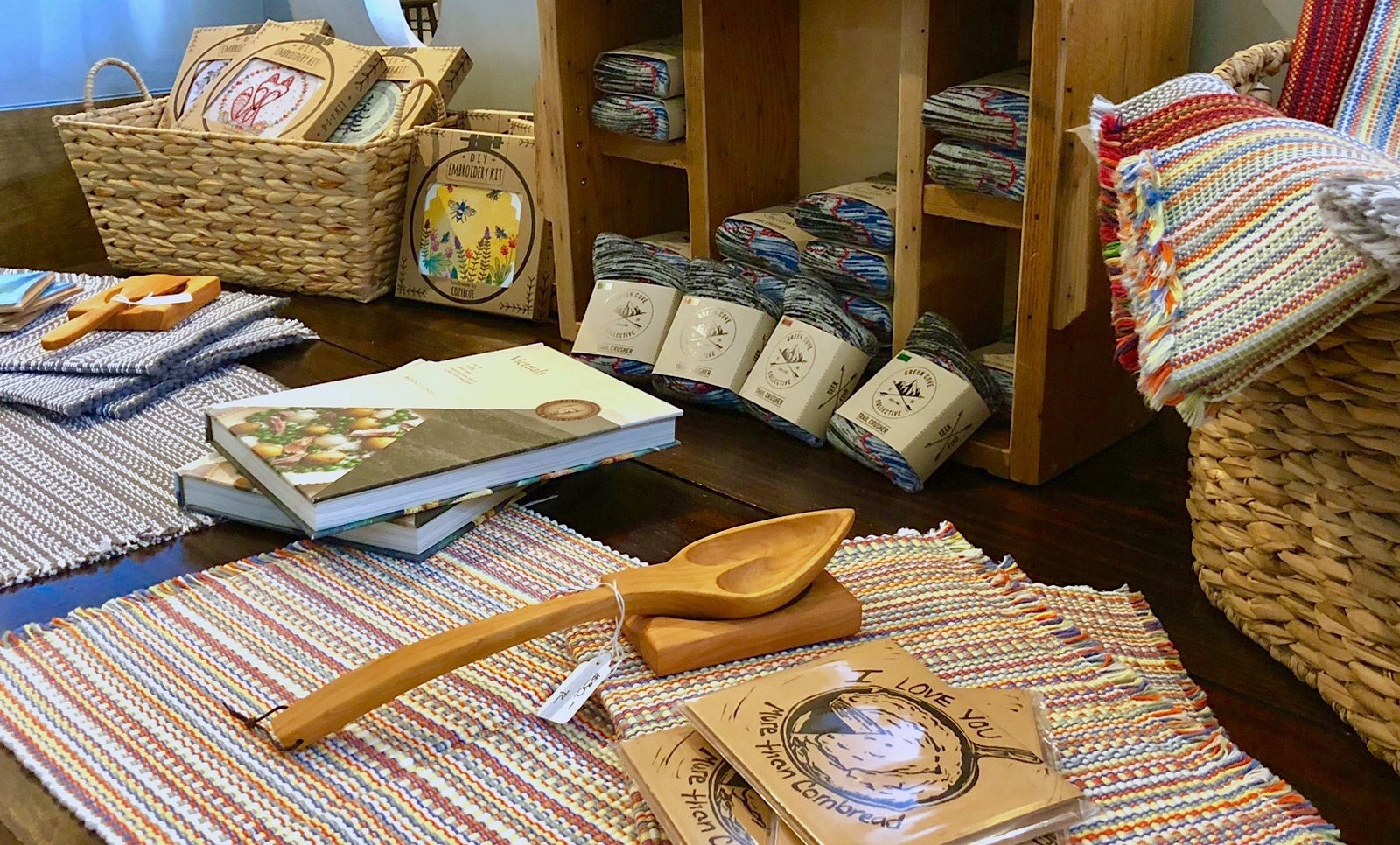 It's no secret—Appalachia has extraordinary craftspeople. From our earliest days, when isolation forced us to make goods locally, to today, when quilts and wood carvings sell as high art, our region has been home to amazing makers.
I've been lucky to meet a lot of them since I started this site nearly ten years ago, and all that time, I imagined opening a shop that featured their work.
That's why I'm thrilled to introduce Appalachian Revival, a new home for Appalachian-made goods. Nestled in the heart of downtown Roanoke, this little store is selling everything from jewelry to candles to thumb pianos.
Below are a just few of the terrific products you'll find. If you're near Roanoke, we'd love to see you. We're part of the makers market at Crafteria: Handmade Food & Goods, 16 W. Church Avenue, Southwest.
And if you're an Appalachian craftsperson, we'd love to hear about your work. Please drop a line and share a bit about what you're making.

Outbound Supply was founded by Harrisonburg, Virginia makers Irina Dovganetskiy, Dusty Burchnall, and Paul Hansbarger. They share a commitment to creating high quality, all natural goods for men. Since their products are inspired by the great outdoors, a percentage of their sales go toward organizations that protect and encourage access to public wildlands.
The Pretty Pickle
is a West Virginia-based jewelry brand that features real botanicals frozen in resin. The company's owner, Megan, says the process can take weeks, but the products speak for themselves. Both delicate and natural-looking, this jewelry truly reflects our region's natural heritage.
The Bright Angle
is a collaborative pottery studio, located in Asheville, North Carolina. Led by artist Nick Moen, the company purchases wood, glass, and other materials from local craftspeople who share a commitment to thoughtfully-sourced raw goods. They describe their pieces as "mountain-modern," bringing a fresh perspective to Appalachia's long craft lineage.
Green Cove Collective
 hugs the Tennessee line in Damascus, Virginia. Led by Scott and Alison Little, the company is crafting quality outdoor products— including these terrifically cozy socks sold at Appalachian Revival—while helping out others along the way. For every purchase, Green Cove Collective provides a meal to someone less fortunate.
justAjar
 is run by husband and wife team Sara and Bobby Rosenstock. Located in Marietta, Ohio, an Appalachian river town within sight of the West Virginia state line, the duo specializes in custom woodcut and letterpress pieces. They often work from hand-carved wood blocks and hand-set type, using an antique printing presses.