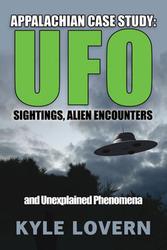 My sighting was in third grade. Somewhere east of Sunrise Avenue, an egg shaped object hovered in the sky. It was overcast. I stood in the middle of road holding my breath, watching the egg drift left then right, slower than the clouds themselves. It was an impossible white, a white that should have burned my eyes. It didn't.
I trusted the egg. I thought that it had come for me, to scan me, gauge me, see if I offered what its occupants sought. I waited until I felt the assessment was complete, ten maybe fifteen minutes, long enough that I should have missed the bus.
I walked away, in the road still (not a car had driven by) and disappointed. I wanted to be worthy and lifted off, to represent my town, my people, my planet, whatever they needed. Instead, I got on the Blue Bird bus beside bleary-eyed children and rode to Round Hill Elementary.
People have said that it was my imagination or the sun. I don't rule anything out, but it seemed real. Whatever the case, I'm not alone. Apparently our region is a hotbed for unexplained phenomena. The book 
Appalachian Case Studies: UFO Sightings, Alien Encounters, and Unexplained Phenomena
and its
sequel
document everything from mysterious lights to the West Virginia mothman.
Steve Hammons, former journalist and the books'author, speculates that "maybe the people here are just more observant of such oddities, or more willing to report such experiences to authorities. Regardless of the reasons for the increased activity in Appalachia, it remains a fact that citizens of [West Virginia] have recorded an astounding number of UFO sightings over the last fifty years."