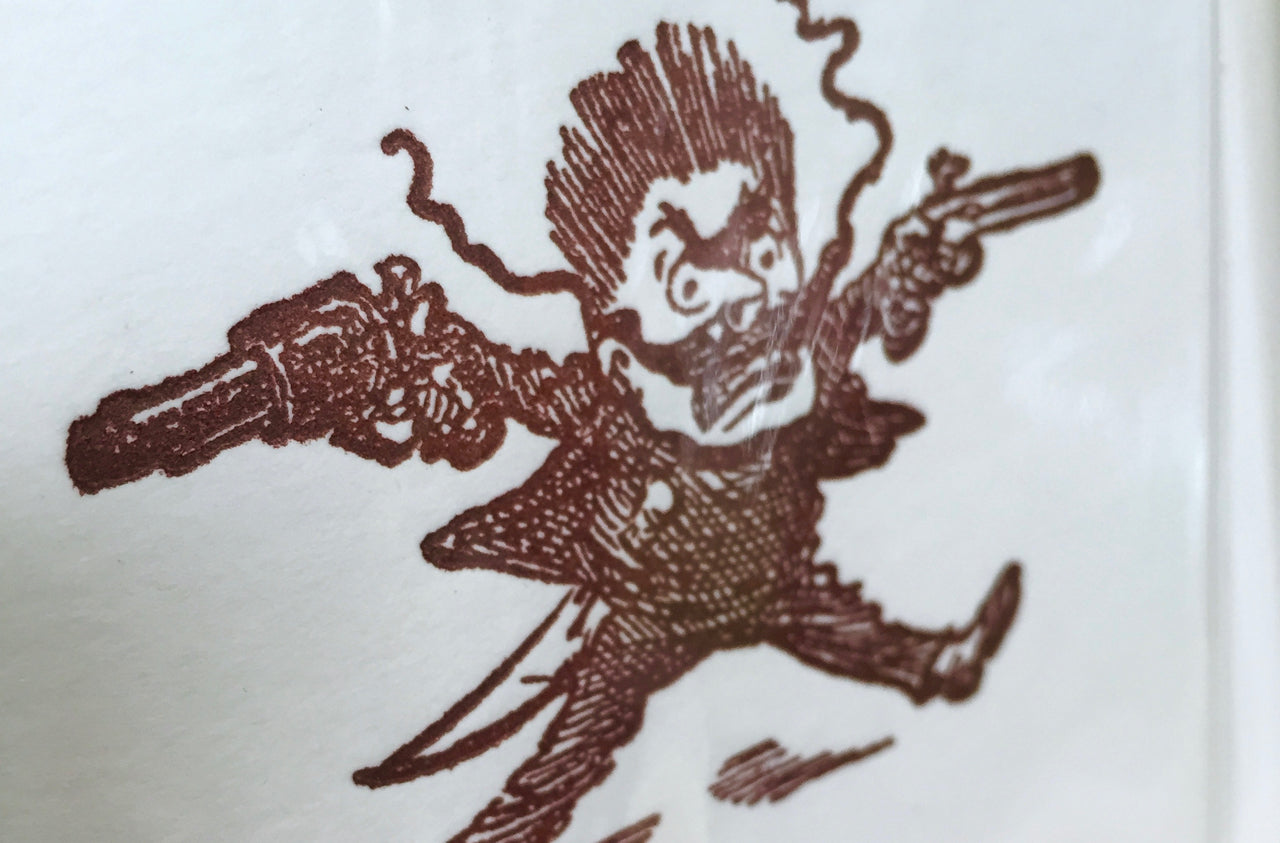 Did you know you can pick up handmade, Appalachian art for as little as four dollars?
Under the mantle 
Appalachia Press
, John Reburn creates affordable and quirky art pieces on his old time printing press. Usually in the form of frame-worthy cards or invitations, his work reflects a kind of craftsmanship that has been lost in the e-card era. Each runs through a hand operated press, which doesn't just lay ink overtop the paper, but instead pushes ink-covered plates into it, imprinting the paper with art carefully crafted by John.
As cool as the letterpress process is, the art itself might be even cooler. Showing everything from naked butts to off-color needlework, it infuses this age-old technique with a kind of whimsy that stops people in their tracks.
I spotted some of John's latest pieces in Roanoke recently, and I'd love to hear what you think. Leave a comment, letting us know which you like best.
Plus click over to the
Appalachia Press
website if you're looking to pick up some of his economical art. You can order select products online, request custom work, and find a list of retailers, which span from North Carolina clear to Massachusetts.