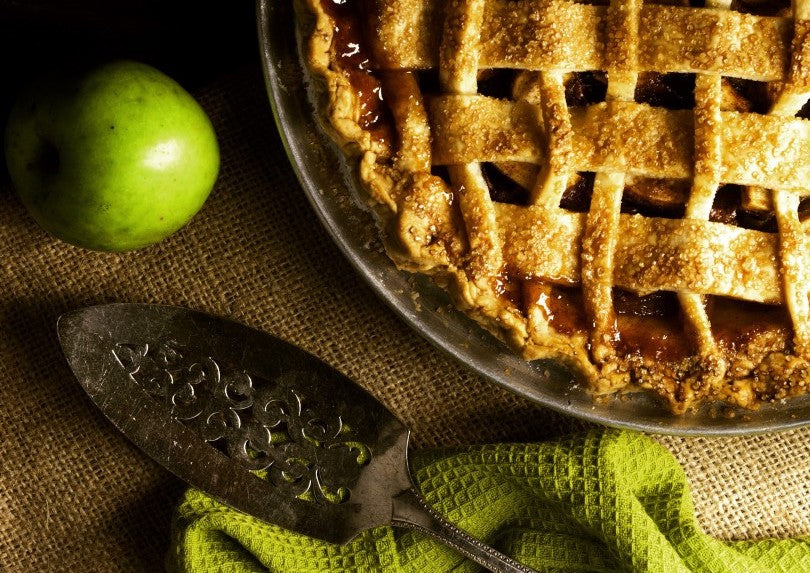 Appalachian Appetite: A Food Photo Contest has become a perennial favorite for the region's shutterbugs. They've submitted mouthwatering images and helped change how we think about modern mountain food. (Appalachian goulash, anyone?)
Covered by media outlets that run the length of the Appalachian South—from Asheville Citizen-Times to West Virginia Public Radio—the contest is The Revivalist's biggest recurring promotion and one reason some 200,000 readers visit the site annually.
As Appalachian Appetite moves into its third year, it enjoys strong support from current prize sponsors, The Mast Farm Inn and Smoky Mountain Living magazine, and is poised to grow. More categories of winners, more prizes, and the addition of judges—these all promise to take the contest to a new level.
They've also led to an exciting leadership opportunity. If you want to give back to Appalachia and have proven coordination skills, check out the below listing. With a flexible schedule and substantial responsibility, this unique volunteer position is the perfect way to build your professional network while demonstrating that you're a self-starter who gets things done.
*
Photo Contest Coordinator
Commitment: Through December 31, 2017
Application Deadline: March 31, 2017
The Revivalist: Word from the Appalachian South is seeking a skilled, motivated mountain lover as its 2017 photo contest coordinator. This go-getter will play a leading role with
Appalachian Appetite
, the site's annual photo contest.
The position's workload will ebb and flow and can largely be structured around the coordinator's schedule. That said, there will be deadlines. Work must be delivered on-time, and the quality must be strong.
The Revivalist's founder will be available for support and to answer questions, but the position will likely be remote. The coordinator will need to be independent and self-motivated, someone who takes her or his responsibilities seriously.
If desired, the role can be expanded to include research support for a range of writing projects, including posts for The Revivalist, articles for other publications, and possibly a book.
While this is an unpaid position, The Revivalist's founder is happy to barter. He can offer writing advice, career advice, questionable home improvement advice, and apple butter!
Skills and Experience
Eager self-starter, fast learner, the kind of person who gets things done
Passion for Appalachia
Demonstrated coordination, project management, and communications skills
Creative thinker
Friendly and flexible
Responsibilities
Develop new judging method for photo contest: research judging approaches used by other photo contests and establish one for Appalachian Appetite
Identify prospective judges: develop list of regional photographers, chefs, and others who might be interested in judging and then coordinate the invitation process
Manage judging: distribute submissions to judges, set up meetings, collect votes from judges, etc.
Conduct media outreach: help develop media toolkit, disseminate releases, follow up with media, track and report media coverage
Assist with prize sponsors: research and recommend prize sponsors, track and report sponsor benefit fulfillment
To Apply
Submit your resume (Word, PDF, Pages) and short email to revivalist@therevivalist.info. Be sure to address the skills and experience listed above.