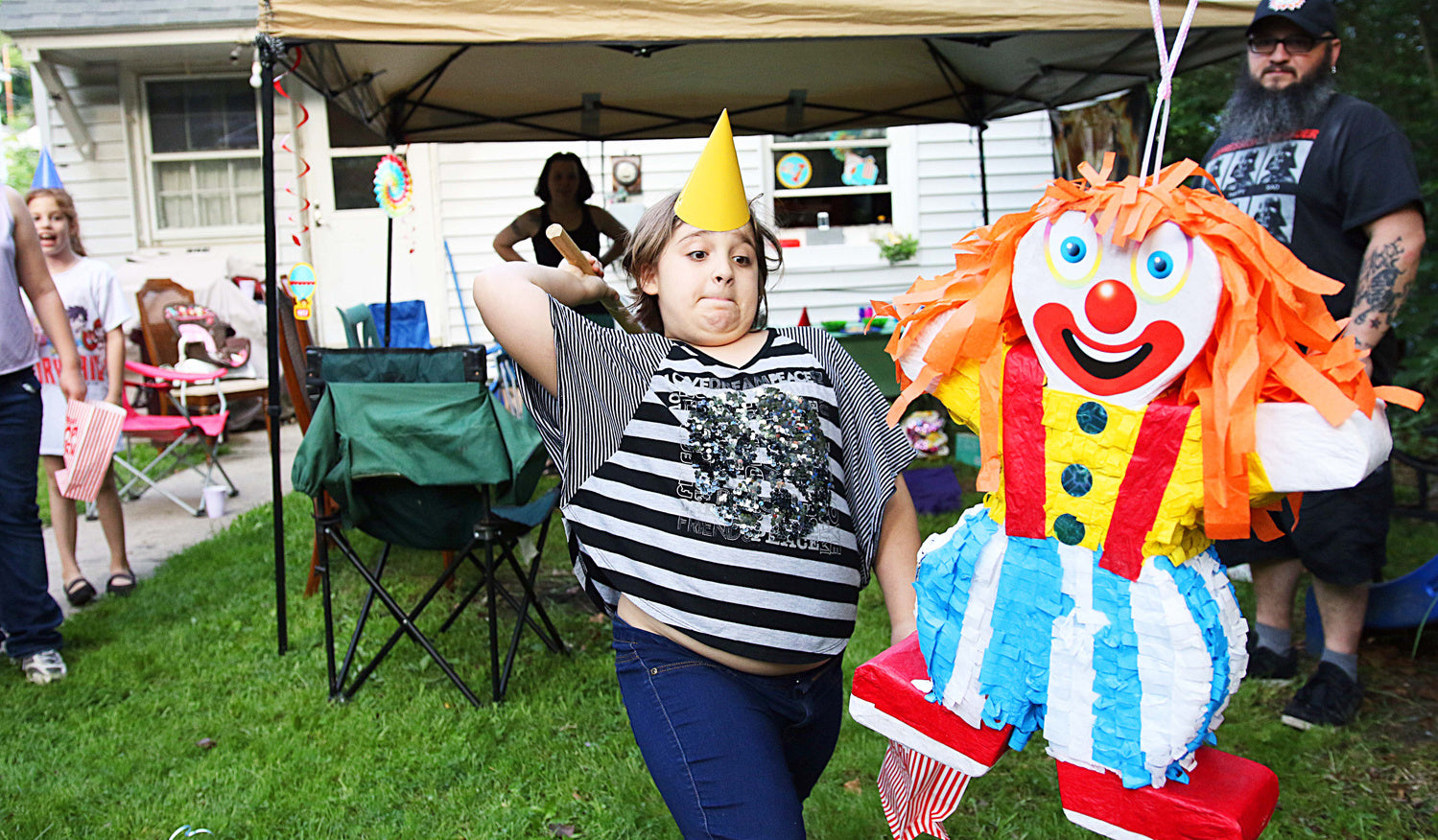 Ed DeWitt. May 17, 2015. During a backyard birthday party celebrating her sister Esther's 1st birthday, Judah takes a crack at what proved to be a very stubborn piñata. Cumberland, Allegany County, Maryland.
They say a picture is worth 1000 words. The folks at Looking at Appalachia, a region-wide photo project, have put that theory to the test.
You can now pick your favorite shot from the project's collection and submit a 1000 word caption. Your short piece can be just about anything—from a fictional story built around the image to original poetry inspired by it.
"Like good pictures, good writing stands on its own," said Roger May who founded Looking at Appalachia, "but I've always been interested in exploring how the two can work together."
Named Call and Response, this clever activity has already drawn some remarkable submissions, like the one below. Written by Andrea Null of Charleston, West Virginia, this poem was inspired by the accompanying photo, which was shot about seventy miles away in Parkersburg, West Virginia.

For old love, after Rilke
by Andrea Null
I'd relented that man's words come to nothing,
they loosen wild as dry leaves, and your body
is a lantern swinging way out in yonderland,
and all, with a gaze, might turn the flicker down.
I saw the white-blue feast of shaking
embers, tattered papers, and flickers
of the rescue flares. All that oily birch bark
that never did work, a jaw come alive from below.
But, now, in a mirror, I see defaced
a phantom of a woman that was me:
O mercy, amen--every day was a mountain
we climbed so clumsy and can't regret.
Tonight you will wander from the borders
of yourself and see stars cast like fossils in a stream,
Here, there is no face that doesn't see your own
and no word without its root in the gleam.