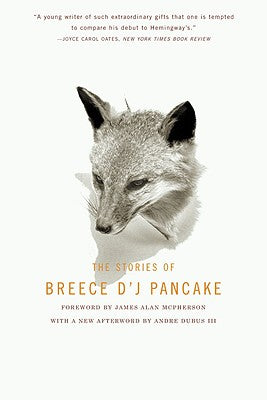 In April 1979, Breece D'J Pancake broke into a neighboring home in Charlottesville, Virginia. He sat alone in the dark until the owners returned; then he bolted to his own place and unloaded a shotgun into his mouth. He was a powerful drinker; apparently depressive; and, though he may not have known it, he changed Appalachian literature.
I was just there, in Charlottesville. A friend's baby is at University of Virginia, receiving treatment for a brain injury. I took her away from feeding tubes and CAT scans for a night. Driving through town, I wondered which house was his, which restaurants he frequented, and whether he crossed at this corner or that.
It's easy to idolize Pancake. He died at age 26 and had already published six acclaimed stories, most in
The Atlantic
. They were vivid, moody portraits of his home state, West Virginia. In "
Hollow
," Pancake wrote...
"In the brush by the trail, a bobcat crouched, waiting for the man to clump by, its muscles tight in the snow and mist. Claws unsheathed, it moved only slightly with the sounds of his steps until he was far up the trail, stopping only to sniff the blood-spit the man had left behind."
His writing was as enigmatic as his death, deceptively simple, meticulous, a testament to patience and editing. He pressed each story as hard as a diamond, and readers responded.
The Atlantic
was flooded with letters when he appeared. Joyce Carol Oates compared him to Hemingway. He defined modern Appalachian writing, and what's more, I think he haunts it.
I hear him constantly. In written words (Rick Bragg, Pinckney Benedict, and Josh Weil come to mind) but also in the wild. I would not be surprised if Pancake appeared at my family's collapsing mountain homestead; ten feet from a doe who huffed, ready to charge me; or even in the raucous Charlottesville bar where my friend found solace in karaoke tracks.
It's plain silly, but I want him with me when I lay things on the page. He would let the images trickle at their own pace and distill them into a few faithful words. He treated mountain people and places so much better than he did himself.