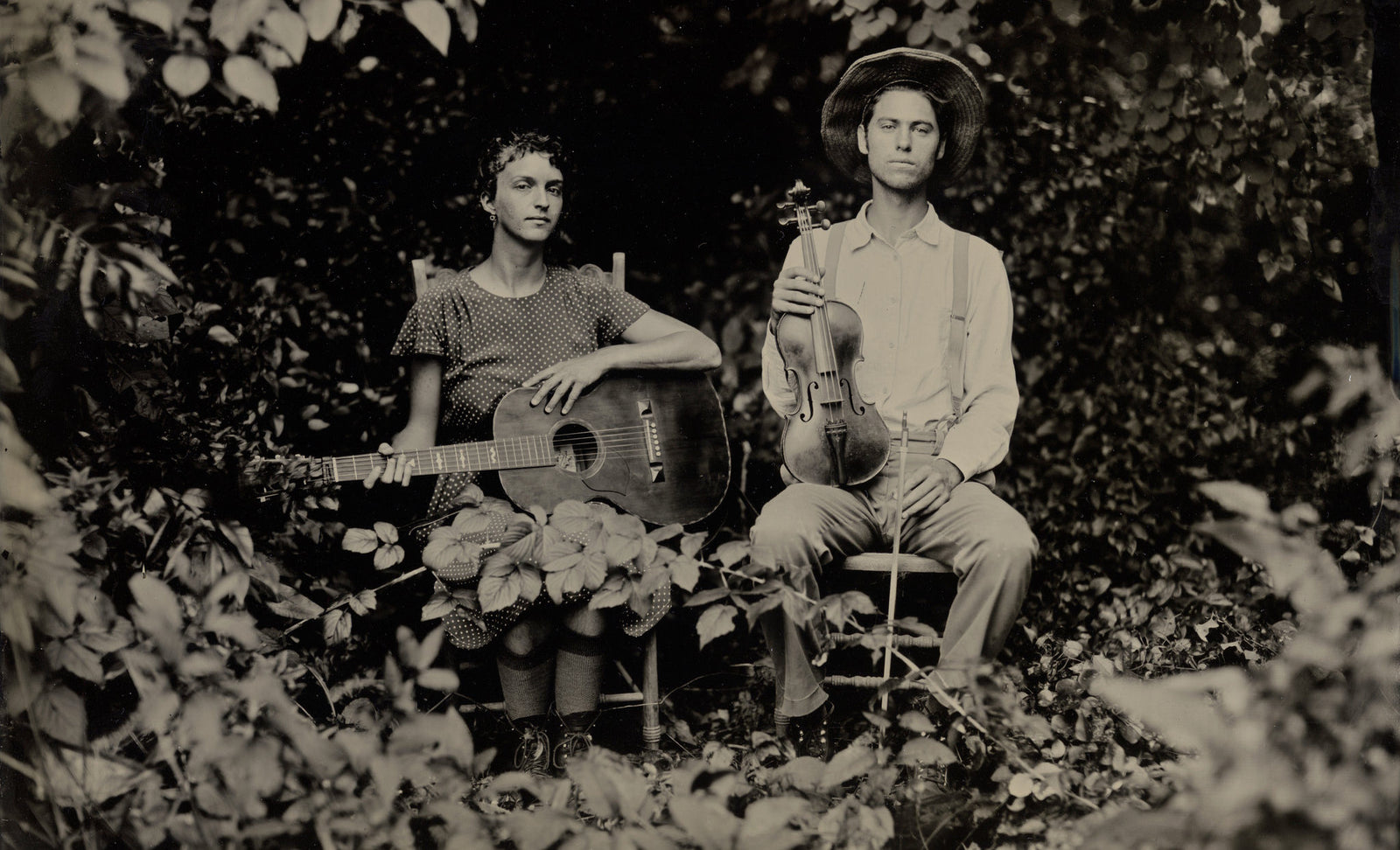 "Aviva and Roy." Used with permission from Lisa Elmaleh.
Lisa Elmaleh traded her Brooklyn apartment in 2012 for a wood cabin with no running water — but a "quite lovely" outhouse — on the outskirts of Paw Paw, West Virginia. Urban anonymity was soon replaced by small-town intimacy as she pursued her project of photographing traditional string musicians in Appalachia using, appropriately enough, traditional photographic processes.
She had decided to move there the very day she had done tintypes of Sam Herrmann and her husband, Joe, a couple dedicated to keeping old-time music alive. Paw Paw may not have Brooklyn's hipster cachet, but it also "has everything that Brooklyn doesn't" she added.
Story by James Estrin for The New York Times