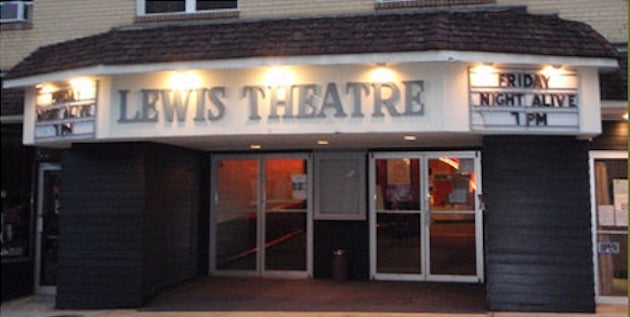 If you've ever sang to 
The
Sound of Music
 or teared up at the end of 
It's a Wonderful Life
 or danced in the aisles during 
Rocky Horror Picture Show
, then run—right now—and get your wallet, because it's all over at 11:04 a.m. eastern time on Sunday, November 3, 2013. That's when 
The Kickstarter campaign
to save the Historic Lewis Theatre in Lewisburg, West Virginia will end, and the stakes couldn't be higher.
If donations reach $39,000, the theatre will use the funds plus all profits from recent years to convert to digital projectors, an essential move since film is being phased out by the movie industry. If the campaign is even $1 shy of its goal, the theatre gets nothing, zilch, $0 and will be forced to close its doors.
As of posting time, about 16 hours before the campaign ends, the Lewis Theatre needs just another $1,707. You can rest assured that your donation
will
really make a difference. Even $5 can help save this slice of history, which started 74 years ago as a vaudeville theatre.
In return for
your generous gift
, you'll receive one-of-a-kind rewards—ranging from your name in lights on the big screen to a private film party for you and 100 of your friends—and, of course, the best reward of all, knowing that you helped this institution reach its 75th year.
Read also:
https://www.buydlp.com/best-mini-projector-under-100/
UPDATE: The theatre exceeded its goal! Movie buffs gave $39,330 to save this gem.