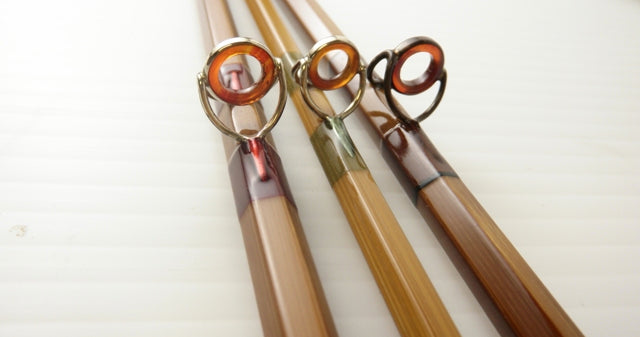 If your pop is like mine, you can stop reading this now. It's easy to buy him a Father's Day gift. Any coffee mug or key chain with the Harley Davidson logo will do. Or one of those
funny T-shirts for men
will also be perfect.
I'm not kidding. For three decades, my Dad has gotten Harley gear. We give it him for every birthday, Christmas, and anniversary too.
I'd say that Harley has become a crutch for us gift-givers if Dad didn't seem to enjoy it so much. After receiving dozens of Harley hats, Harley books, Harley beer cozies, and at least one Harley stained glass window (which I am proud to have found), he still smiles like he's won the lottery and exclaims a big, "HOT DAMN," every time he opens a box and sees those iconic eagle wings.
For him, Harley stuff is like cupcakes or firewood. He really can't have too much.
For your dad, though, Harley might not be the way to go. If your father would rather hike the AT than roar down the road on a hog, then check out this list. These are the best Father's Day gifts that the Appalachian South has to offer.
*
Bamboo Fly Rod: Give your dad a gift that will last a lifetime. These exceptional rods are made by William S. Oyster and his team of craftsmen in Blue Ridge, Georgia. On his website, Oyster explains, "'We' are not a 'cyber-business'...I am a man in a workshop who splits cane, sands, planes, varnishes, sweats, bleeds, sweeps up and checks e-mails." He follows a rod design that originated in the 1800s, building each rod from a single culm of bamboo and finishing it with nickel, silk thread, and premium Portuguese cork. These distinctive rods are owned by luminaries, including President Jimmy Carter and perhaps soon your dad.
[caption id="attachment_5832" align="alignright" width="200"]
Wood paddle from Fritz Orr Canoe[/caption]
Blood Feud, The Hatfields & The McCoys: The Epic Story of Murder & Vengeance: 
Following the hit
Hatfields & McCoys
mini-series on The History Channel, this historic account of the legendary feud has shot to the top of the charts. It is Amazon's #1 best seller in the category State and Local U.S. History; it's #10 in General History; and it's a thrilling #63 in all books on Amazon. Written by Appalachian native Lisa Alther,
Blood Feud
takes a deeper look at the violence, romance, and politics that linked these two famous families.
Uncle Buck's Gift Crate:
 If your dad is king of outdoor cooking, then he'll dig this trio of West Virginia-made condiments and sides. Mustard Relish, Rustic Pepper Sauce, and 14 Day Sweet Pickles are offered in both regular and hot varieties. They come packed in a manly wooden crate, ready to serve at your father's next grillside guyfest.
Wooden Whitewater Canoe Paddle:
Expedited shipping isn't available so this one might arrive late. I can't image Dad will mind much when he opens his gift and finds a beautiful piece of functional art. Made of ash, aspen, black walnut, and cedar with a clear epoxy composite laminate finish, these paddles are sure to please any canoe enthusiast. Each is dated, numbered and signed by the craftsmen at Fritz Orr Canoe.
[caption id="attachment_5837" align="alignleft" width="139"]
Rail spike knife from Tamarack[/caption]
Crooked Road CD Sampler:
 With this gift, your father can tour Virginia's legendary bluegrass heritage trail--The Crooked Road--from the comfort of his easy chair. This sampler is a a virtual "Who's Who" of the Blue Ridge. It features bluegrass legend Ralph Stanley, guitarist Wayne Henderson, gospel singers The Good Shepherd Quartet, and the popular band Lost & Found alongside many other mountain artists.
Rail Spike Knife: 
Hand-forged by craftsman Ronnie Hamrick, these knives start their lives as railroad spikes. With heat and pressure, each is transformed into something new but familiar, retaining the rough, dark look of the original spike with the addition of a gleaming blade. They make the perfect gift for a knife-collecting dad, an outdoorsman dad, or a railroad buff dad.