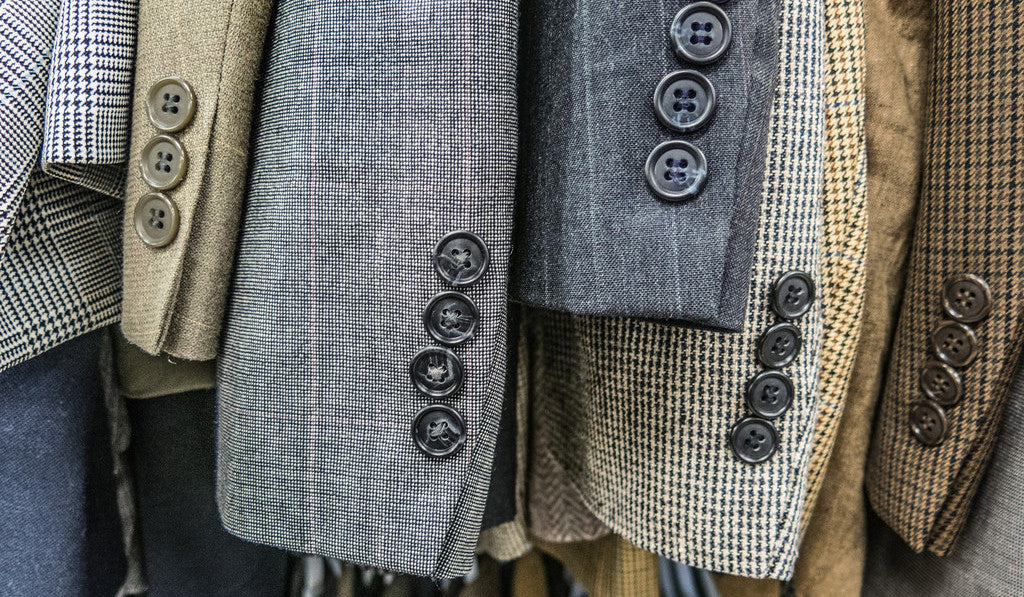 This poem is for anyone who never had a pot to pee in; who shared a bedroom, shoes, maybe even a toothbrush because you couldn't afford more than one. It's for people who've said things like "a can of green beans works just fine as a chair leg" or "isn't one glove better than none?"
This poem is for penny pinchers and coupon clippers everywhere, and it's written by Casey LaFrance, a native of the North Georgia mountains. Casey teaches political science and public administration in Illinois, where he has a loving wife, two catkids, and a suit all his own. His poetry has also been published in Unfettered Muse.
*
Bobby's Suit Jacket
By Casey LaFrance
Where I'm from
a collared shirt
means you're going
Maybe to 'Lanna or
Knoxville or court.
It ain't something
you wear to push a
buggy in the A&P
and we don't even know
how to play golf.
But, Daddy went in half
with Bobby from the station
on a pitiful suit
from consignment.
They knew a lot of folks
who died or
whose kids were gettin married.
Problem was, they had to
make Superman changes in the gas station.
One suit to split.
So, Daddy would go to the reception
after Bobby left the wedding.
One would go to visit the
night before the funeral
and the other would turn up at the
Problem was, Bobby beat daddy
to coffin. I still remember
his words of sympathy
on the phone with Bobby's wife
begging for the suit jacket:
"Nobody will notice if you leave the
lid shut and I have
to be a pall bearer. Aw, hell, ok.
Can I at least have the pants?"
Daddy had to buy his very first
suit of his own.