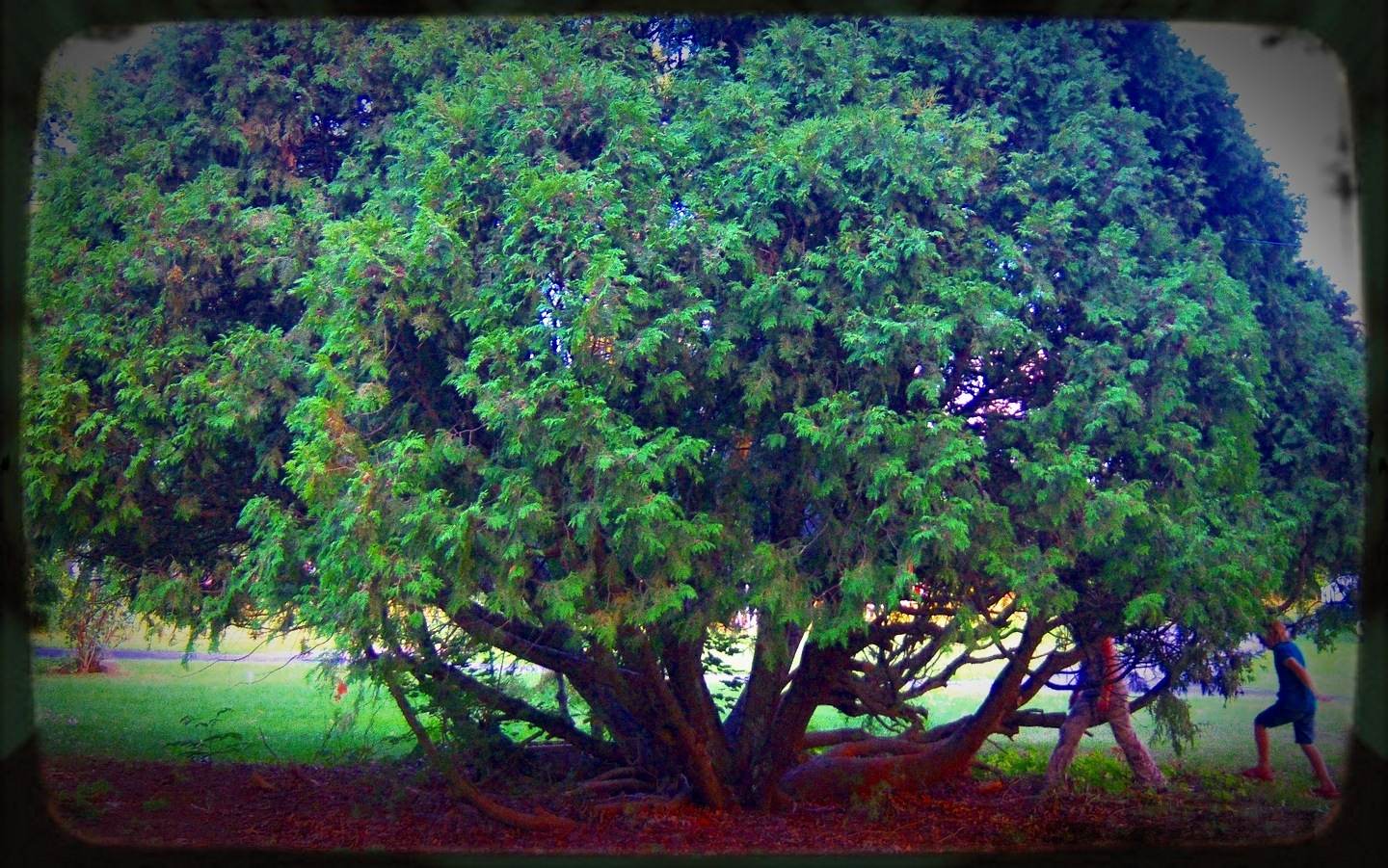 It's Labor Day,  and we've scattered to the winds. Some of you might be at the beach, others at the lake. I'm in Savannah, marveling over Spanish moss and architecture.
I don't know about you, but when I'm gallivanting away from the mountains, I look for signs of home--a busker playing the banjo or sorghum cookies in a local bakery.
These Appalachian mainstays are like bits of meat on a long line. They pop up far from shore when I'm swimming in strange waters.
Once I was eavesdropping in a Lincoln, Nebraska coffee shop and heard people talking about the hammer dulcimer. Another trip, I saw country fried steak on a fancy menu in San Francisco. I felt a rush of warmth both times. Maybe it was pride, 'cause it made me want to jump up and holler, "Hey y'all, I'm a mountain man!"
And then I was ready to pack my car, hop a plane, stick out my thumb--find some way to get back home. It was like the mountains themselves were reeling me in.
I think that this is what today's poem is about-the things that draw us back, cultural constants that remind us of where we're from. These touchstones existed when we were born, and they will be there when we're gone. That's what makes them special.
*
Arborvitae
That tree was big enough for all of us–
Arborvitae arms spread wide to hold–
We swept your floors with branches, laughing.
I moved from child to teen, laughing
with my boyfriend; I did not see the space between us.
Your branches cracked and bowed under winter's hold.
I came back, so my children could hold
your green rough shoots between fingers, laughing
As you kindly bend to us.
Earth-bound giant, you'll hold our laughing, until there is not one
of us left.
*
Heather Day Gilbert
wrote this poem. Reared in West Virginia, she left for fifteen years and recently returned with a sweet Yankee husband. She is shopping a norse-themed novel called 
God's Daughter 
with publishers and contemplating a book series set in her home state.
Also, did you notice the poem's pattern? It's a 
tritina
, which is built around a certain kind of repetition. Post a comment letting us know what you think, and keep your eyes open for signs of Appalachia while you're exploring the world.
Want to submit an Appalachian poem or short story for publication on The Revivalist? Just click the "contact me" link off to the right. Please paste the body of your work into the message.