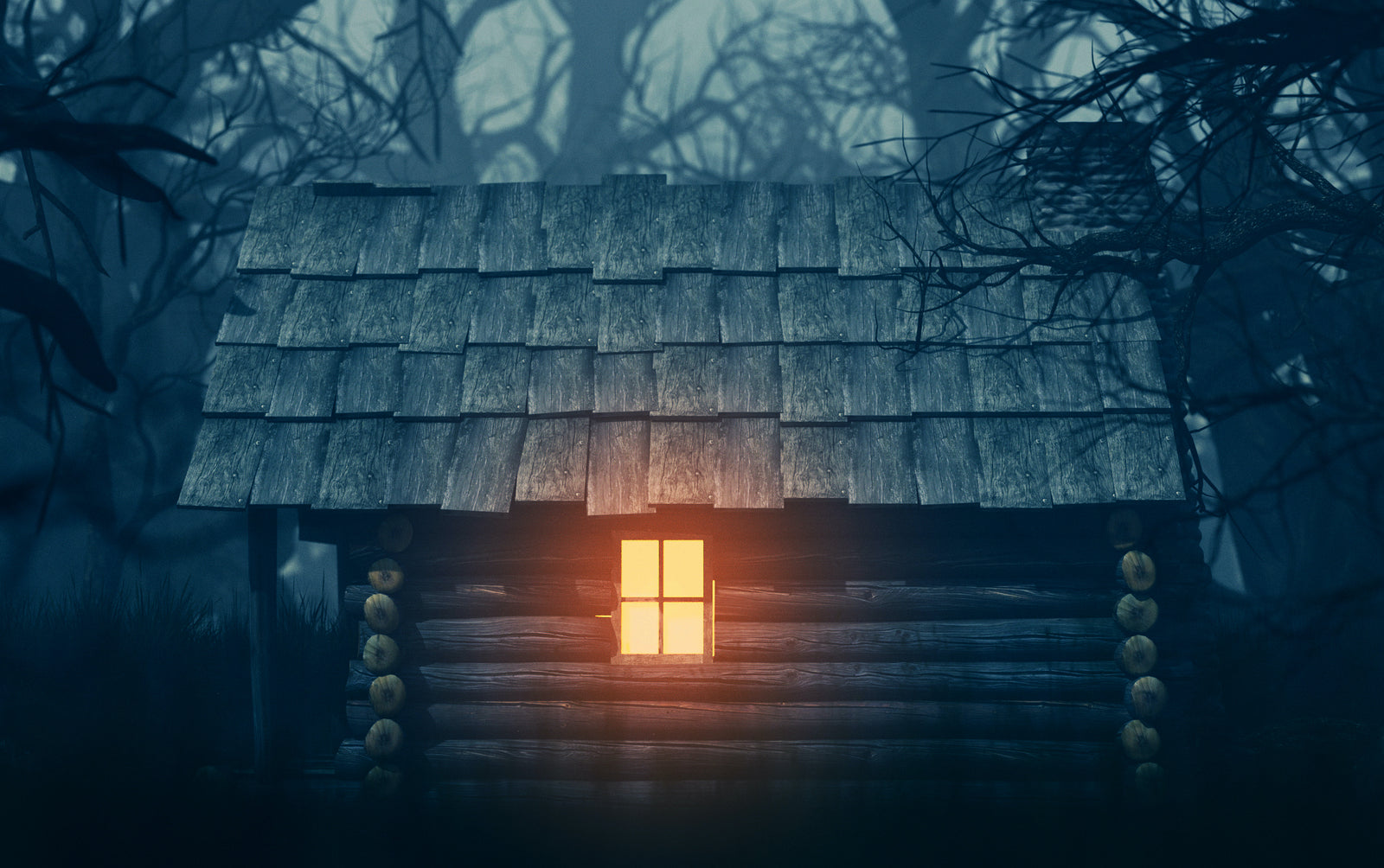 "Everything seemed just fine until the sun went down, and from the far corner of the field, Jack thought he heard something – I'm coming across the field. Sifting sand. Cooohecooo."
— Lyn Ford, telling the story "Sifting Sand"
Haints are nothing new to Afrilachian storyteller Lyn Ford. Raised in Appalachian Pennsylvania, she grew up hearing about all kinds of ghosts and spirits.
"My dad was the best spooky storyteller ever," she said. Round about bedtime, he'd spin out some tale about a haunting or other creepy affair, ending it with a deep, sinister laugh. "And then my daddy," Lyn added, "would kiss us goodnight and expect us to go to sleep."
Though it was hard to imagine at the time, these bedtime tales became the foundation of Lyn's career. As a storyteller, she pulls from the catalog of stories she heard growing up plus Appalachian, African American, Native American, and European traditions.
This time of year, those stories tend to get a little dark, she said. "The tales don't need gore or horribly detailed murders and deaths, just the storyteller's voice and one's own unique imagination."
Lyn demonstrates the power of her voice when she tells her favorite scary story, one she learned from her father, "Sifting Sand." The plot is simple — an unseeable force rises up from a field and follows farmhand Jack Sprat into a cabin — but Lyn's expert delivery makes it both spine-chilling and funny all at once.
You can hear it at the twenty minute mark in the below interview she did with BYU Radio. If you have a little more time, you'll find two additional stories in this clip plus Lyn's insights on storytelling.
She's also published a written version of "Sifting Sand" alongside many stories in her book "Beyond the Briar Patch: Affrilachian Folktales, Food and Folklore."
("Sifting Sand" starts at the twenty minute mark.)