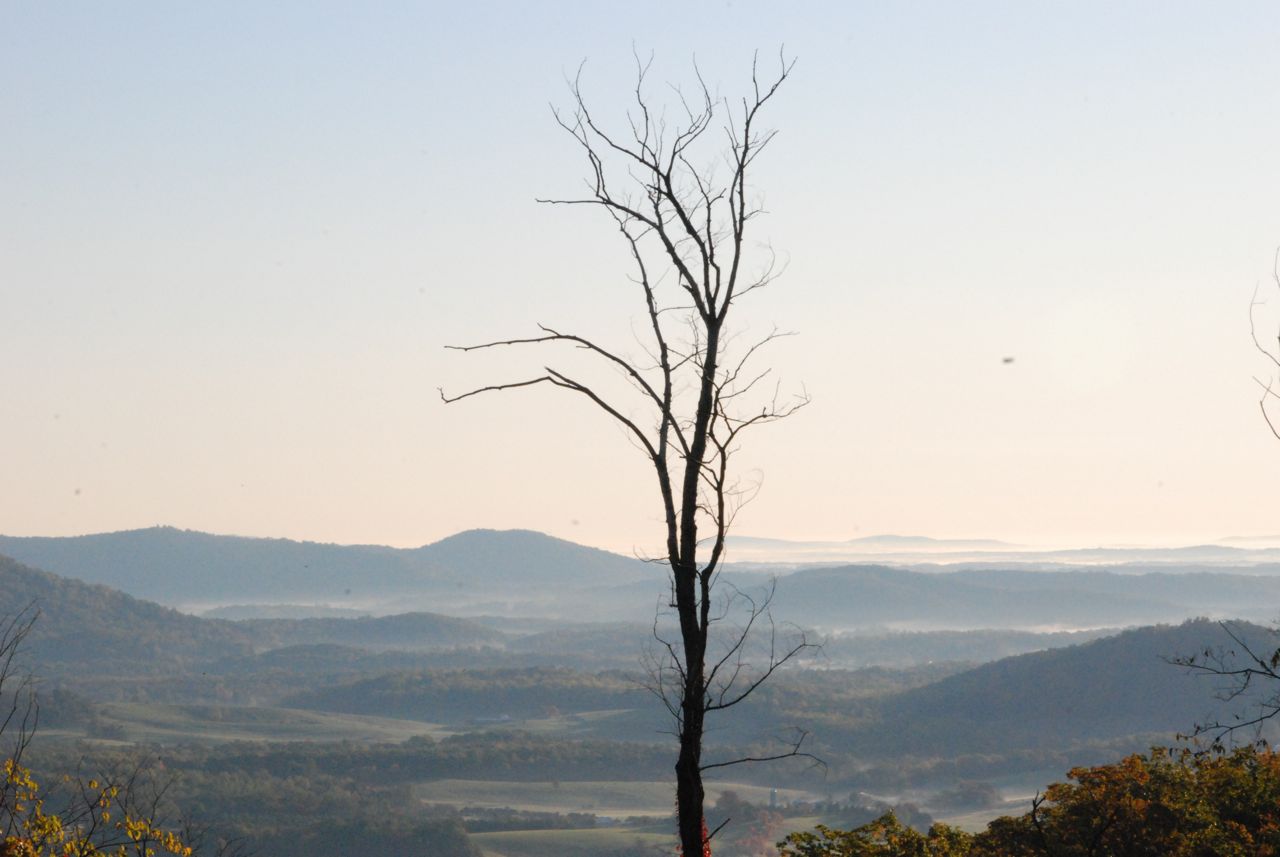 "If you had only one day in the mountains, what would you do, what would be your perfect day?"
Kelly Redford posed this question on the forum over at 
GoSmokies.com
and received a tremendous response:

"It would be Spring. The woods would have trillium growing all over the ground and birds would be close enough to identify. New green leaves would be sprouting and tiny spring flowers would be sprinkled through the grass. There would be waterfalls pouring into the river as I climb into a multicolored hot air balloon with a picnic basket filled with veggie treats, a camera, and some of my favorite people. We'd have a fabulous time in the air, then land in a meadow filled with deer and horses in Cades Cove and feed them the leftovers. Then we'd ride the horses home. Do I dream big or what?" Donna
"I'd win the Tennessee lottery, then I'd fly fish for brookies on Raven Fork between Enloe campsite and Three Forks Pool." Greg Hoover


"I'd find a boat to take me out on Fontana Lake, visit the Dam and then land at Hazel Creek for a walk back up into the old community of Proctor. You can visit the cemetary, the remnants of a saw mill, see where "Struttin' Street" and the school used to be and have lunch along the creek, hopefully when the rhodies are in full bloom. The view of the mountains from the lake is spectacular, there's a chance for a little walking and learnng about the people's sacrifices that gave us all these beautiful undeveloped mountains." Gail Findlay

"Spend it in the surrounding area securing employment and housing so I never had to leave home again!" Rachel
They're all great responses, but my personal favorite is this:
"If I only had one day in the Smokies, I'd sit down and cry." The Juggler
Inspired by Kelly's question, I'm asking you--If you had only one day in the mountains--the Smokies, the Blue Ridge, anywhere in the Appalachian South--what would you do,what would be your perfect day?