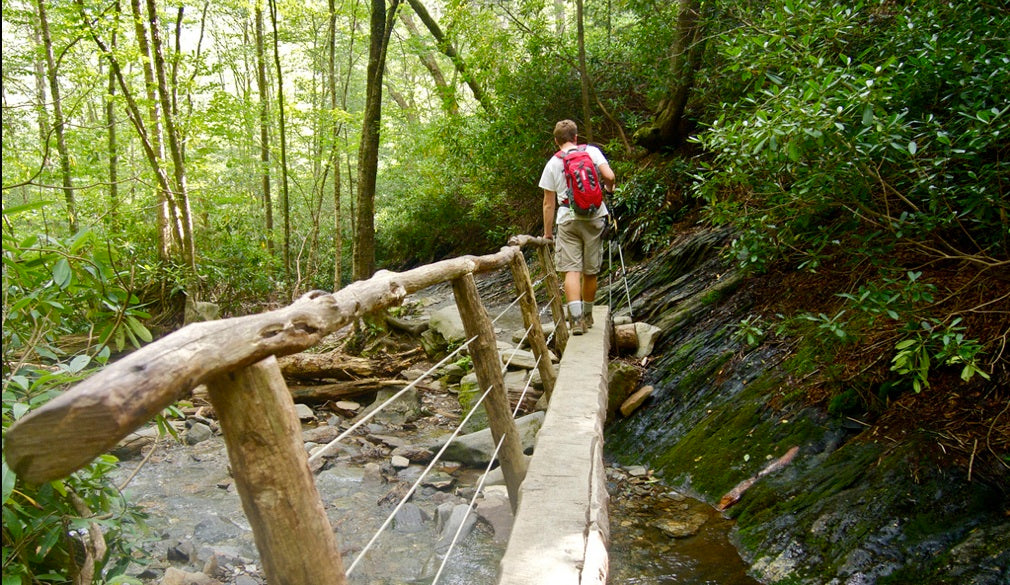 You can't live in the Appalachians without having a favorite hiking trail...or ten. This Saturday, June 1, 2013 presents the perfect opportunity to celebrate yours. National Trails Day, led by the
American Hiking Society
, has inspired trail-themed activities all across the region.
In 
Shenandoah National Park
, you'll find ranger-led hikes, demonstrations, and presentations throughout the day as part of the Beyond the Trailhead event at the Byrd Visitor Center, mile 51 on Skyline Drive.
Continuing its seventeen year tradition, 
Great Smoky Mountain National Park
 will host Appalachian Trail Work Day, a day of volunteering in the park. You can help clean and replace water bars, rehabilitate steps and turnpikes, and maintain sections of the Appalachian Trail. The work day concludes with a barbecue picnic at Metcalf Bottoms Picnic Area.
State parks across the region will offer all kinds of events, including hiking, birding, historic tours, games, volunteer opportunities ranging from trail repair to building a butterfly habitat, pontoon cruises, cave tours, wildflower watches, and more. Whatever you like to do outdoors, there is bound to be something to fit your interests. Check these park Websites for events near you--
West Virginia State Parks
,
Kentucky State Parks
,
Georgia State Parks
,
Virginia State Parks
, and 
Tennessee State Parks
--or search the national map of activities on the 
American Hiking Society
 Website.
And tell us about your favorite spots. What trails do you think are worth celebrating?