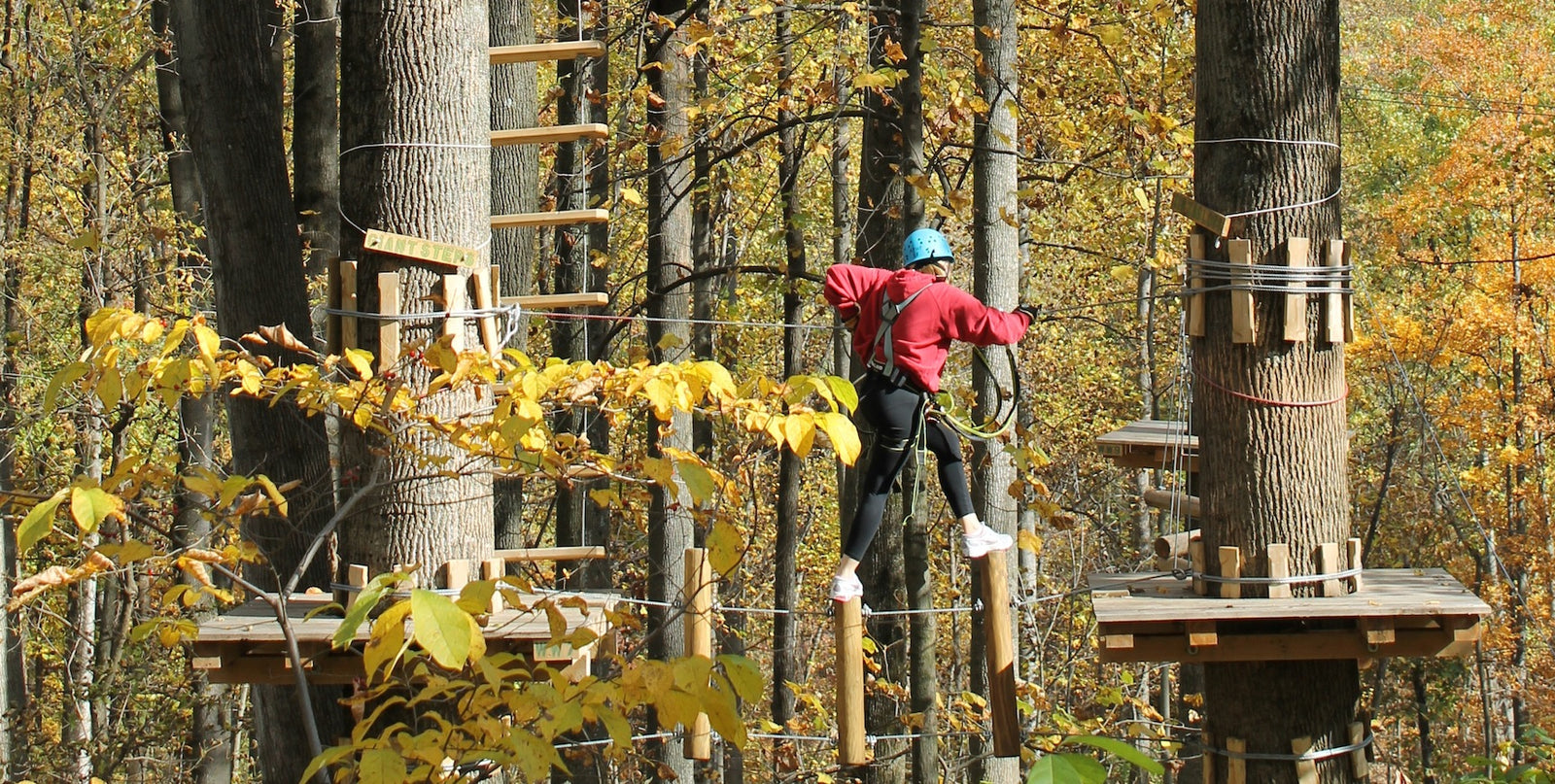 This fall you can do a trick and get treats with
Harpers Ferry Hallows
, a nighttime zipline tour.
The trick is flying through the autumn sky like an airborne ghoul, sensing limbs just beyond your grasp and smelling October leaves in a way you never have before—at their height, in the dark. It's like their scent has been turned up high as you whip between black trees with the wind in your face and your heart racing.
Andrea Tracewell from River Riders, the outfitter that organized the tour, calls it a howling good time, and she says the thrills don't stop there.
While watching the sun set over the Shenandoah Valley, you'll tackle the park's five aerial climbing courses. You'll enjoy cider and granola bars. And you'll take a hayride through a jack-o-lantern lit field. That's all before you even get to the eight ziplines where, as the Website points out, you don't need a broomstick to soar through the sky.
See—you get both tricks
and
treats, but only for a limited time. The final
Harpers Ferry Hallows
tour is November 2.
So what do you think? Ever done a zipline, and are you ready to take flight in the dark?