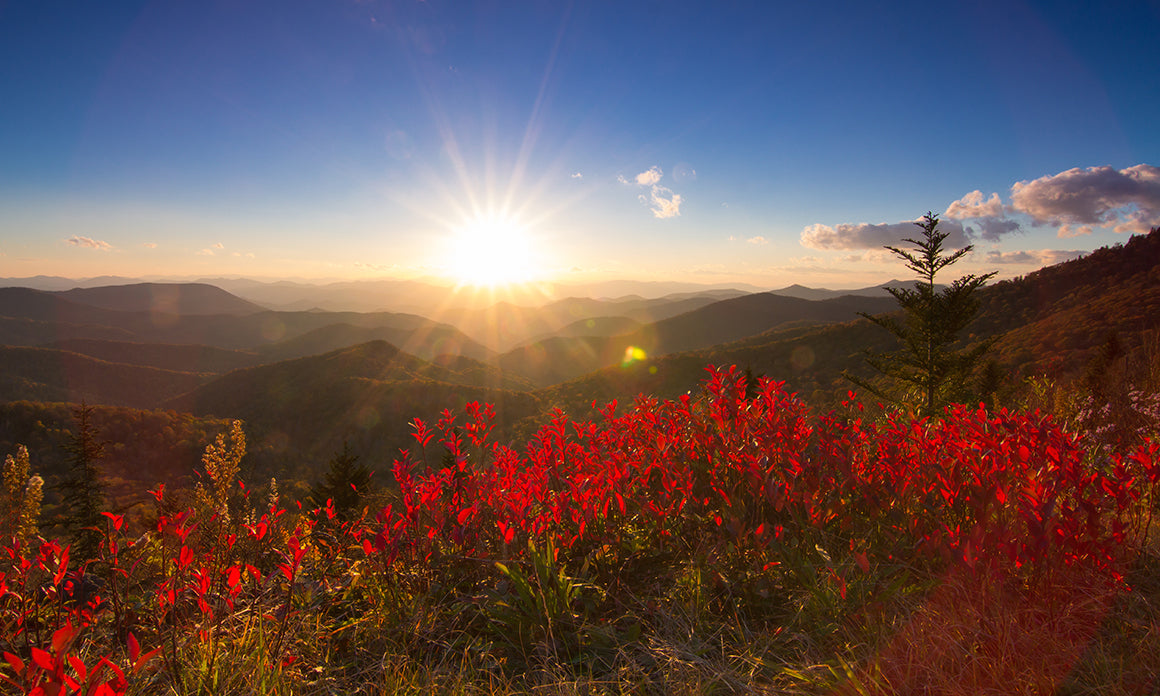 Been enjoying cool, bright days lately?
They may be a delight for longer than you think. According to biologists and climate scientists, the kind of weather we've had in recent weeks is the perfect mix for vibrant leaves this fall.
"Cool, clear sunny days of late summer will bring on lots of photosynthesis, and this makes for brilliant red," says Dr. Howard S. Neufeld, professor of biology at Appalachian State University and renowned leaf-guy.
Neufeld has paired with the Asheville Convention and Tourism Bureau to deliver a
fun microsite
that showcases autumn's red splendor. Time-lapse videos show the progression of leaf colors in the mountains and a guide to the region's deciduous trees makes it easy to identify your favorites. The site even includes a section on autumn traditions and one videoclip I just adore.
"I can remember the hay-stacking contest...My grandmother at age forty-something took on twelve men," recalls fifth-generation, Appalachian native Becky Anderson in the clip, "They did those old traditional hay stacks, and she stacked hers up, threw her pitchfork on it, and jumped back on her wagon while they were still struggling with theirs!"
Everybody has special fall memories. Whether it's the final harvest or trick-or-treating, we'd love to hear about yours. What's your favorite tradition for this brilliant season? And what's the best color for the autumn leaves?