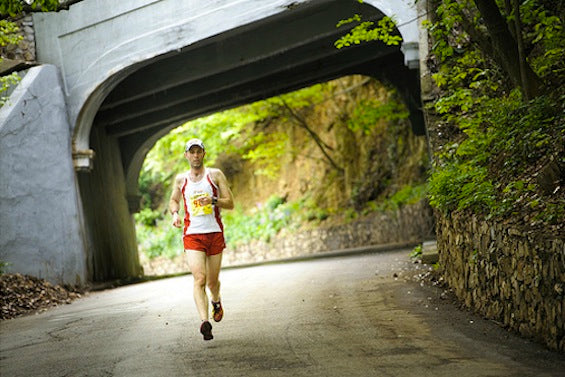 Next Saturday, folks from across the region and around the world will make their way to the Star City of the South. Roanoke, Virginia plays host to the
Foot Levelers Blue Ridge Marathon
, which has been ranked among the most grueling race courses in the world.
The Weather Channel named it number eight in its listing of the "World's 15 Toughest Marathons." Wenger says it's one of the 7 hardest in the world. The race even bills itself as "America's Toughest Road Marathon," and it's no hollow boast. With more than 7,200 feet of elevation change over its 26.2 miles, the course is challenging to even the most experienced runner.
Former American Marathon record holder Bill Rodgers has run the race. He said it's "a destination race." He called it challenging and beautiful, adding, "That's a great combination."
The race starts in downtown Roanoke. Runners weave their way through historic neighborhoods and then traverse the side of Mill Mountain. From there, full marathoners continue along the Blue Ridge Parkway to Roanoke Mountain. Coming back, they pass the soaring local landmark, Mill Mountain Star. Half marathoners have a shorter but still challenging course. All participants experience breathtaking mountain views and all are invited to finish the race with a little culture. They receive free admission to the Taubman Museum, Roanoke's premiere art space, which is adjacent to the race's start and finish lines.
If you're like me, your joints aren't up for a half mile run, much less mention 26 miles, and that's okay. Organizers have created a special Web section for
spectactors
, who play an important role too. "Running a marathon may seem like a solitary, even lonely, accomplishment," explains the race's site, "But it really rests upon the aid of friends, family, and a bunch of complete strangers."
Check out the below video for some of the course's beautiful views and challenging stretches. And let us know what you think. Ever run a marathon? Are you more likely to do one with mountain views? 
http://vimeo.com/55475468