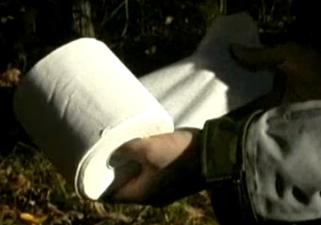 Haven't found them yet?
The below video tells you how. Watch it and you'll have a pleasant, rash-free restroom experience.
This clip is one in a twenty part series--
How to Survive Hiking in the Appalachian Mountains
. The other videos are full of helpful tid-bits like what to look for when you're seeking shelter in a cave, the best ways to deter bugs, and how to protect your feet while hiking.
Have a favorite hiking tip? Do share!
[youtube]v9OuQDXrKY8[/youtube]