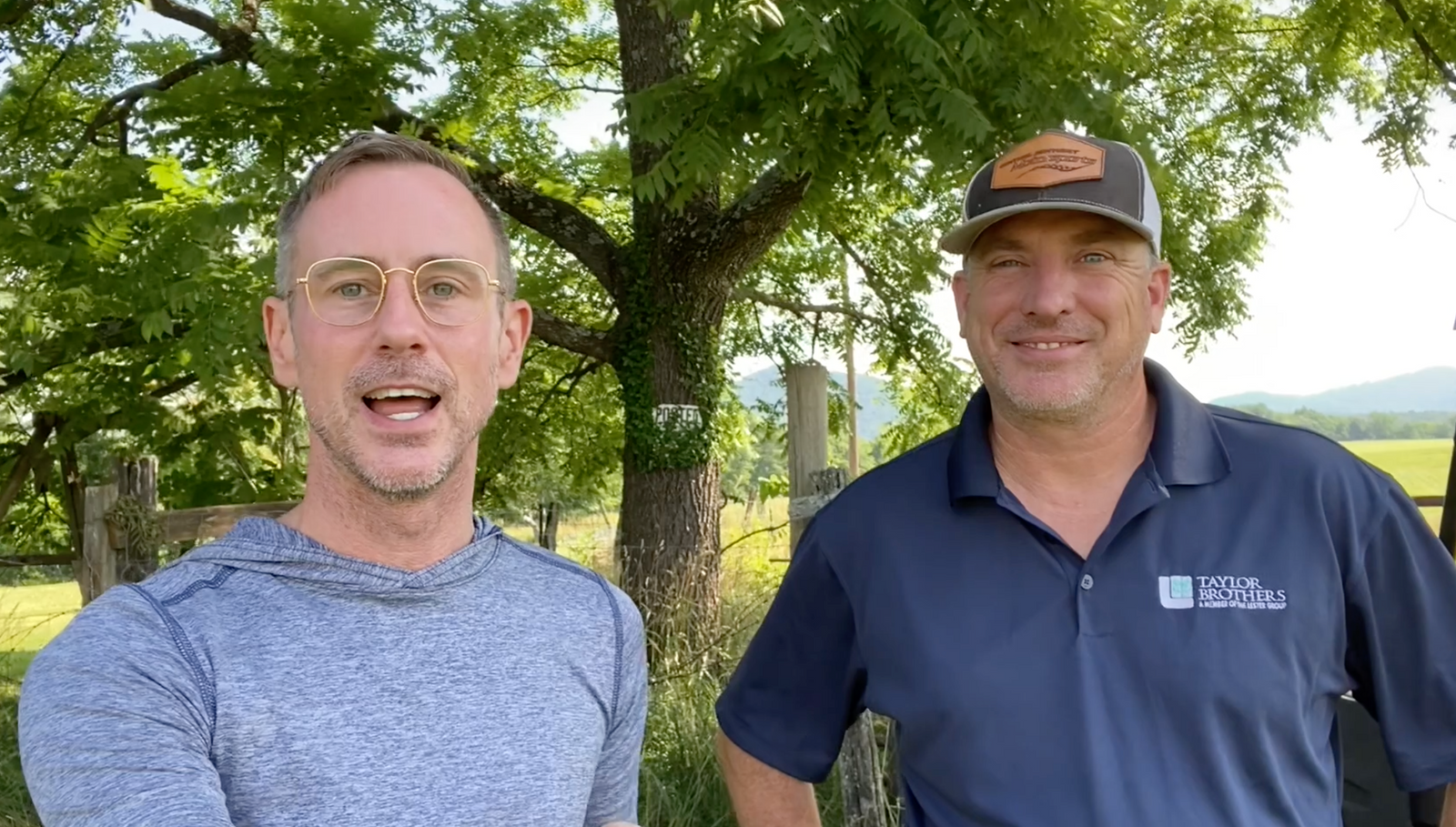 A farm road seems like a mundane thing. I've surely driven hundreds over the years, but who actually stops to think about their construction?
Turns out, building a road is dang expensive, and picking the best path is harder than I ever imagined. While the Dearing homeplace has a few old roadbeds, they're all rutted, overgrown, or littered with stones from steep embankments. 
So I turned to our design/build guy — Scott Elliott from Custom Structures — for help. In addition to partnering with us on the house itself, Scott is trying to figure out the best path into the farm and also a fix for our bridge problem, which could be huge. A new bridge costs $100,000 or more, and, right now, all we have is a simple concrete slab to get across Beaver Dam Creek. If your aim is off by a few feet, you can run right off its side. 
It would be bad enough if Alex or I did that, but we're planning to have guests — lots of guests. Once the farmhouse is restored, it will become a vacation rental, and we sure don't want anyone else's vehicle taking an accidental swim.  
Click below to see if we can keep this complex project from becoming a road to ruin!
---
YOU MIGHT ALSO LIKE
A NEW DAY: RESTORING MY FAMILY HOMEPLACE