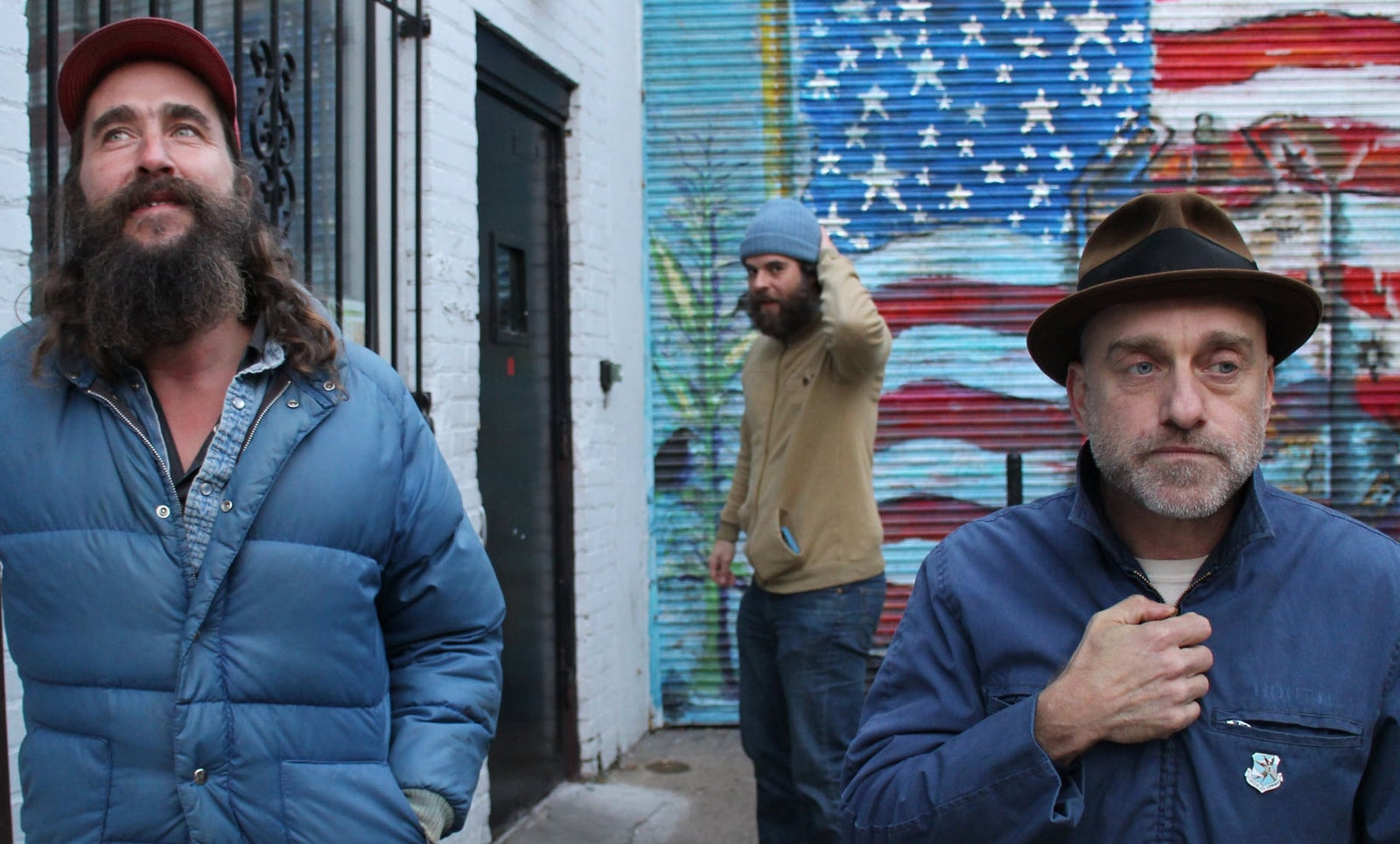 How many bluegrass bands craft instruments from trash?
Just one by my count. The Hackensaw Boys have built and rebuilt its signature percussion instrument from tin-cans, hubcaps, license plates, and a leather book strap. They call it the charismo.
"I, uh, usually just make 'em and break 'em and then make a new one," band member Justin "Salvage" Neuhardt recently said on NPR, describing how the charismo has been re-birthed. "It's kind of ever-evolving, sort of ever-changing."
The same can be said for the band. Originating in Charlottesville in 1999, it has swelled from four members to as many as twenty, operating, at times, like a musical collective. Today, the boys are back down to four, including one original member, David Sickmen, who rejoined this unruly crew in 2012.
What hasn't changed over the years, is the band's distinct sound—a mash-up of bluegrass, delta blues, and punk. While other groups intermingle the first two, that punk edge makes The Hackensaw Boys stand out.
You'll hear it in their voices, whenever they replace the nasal twang characteristic of mountain music with a throaty, off-key growl, and also in the chorus of the below song, "By and By," which sports a banging repetition that sounds more Sid and Nancy than Reno and Smiley.
What's remarkable is that this tune and others on their latest album—also called Charismo (iTunes/Amazon)—never veer into true anarchy. The group's punk tendencies are contained by tight banjo and fiddle licks.
It's like some overall-wearing old timer is making his unruly grandkids behave, and I love the resulting sound.