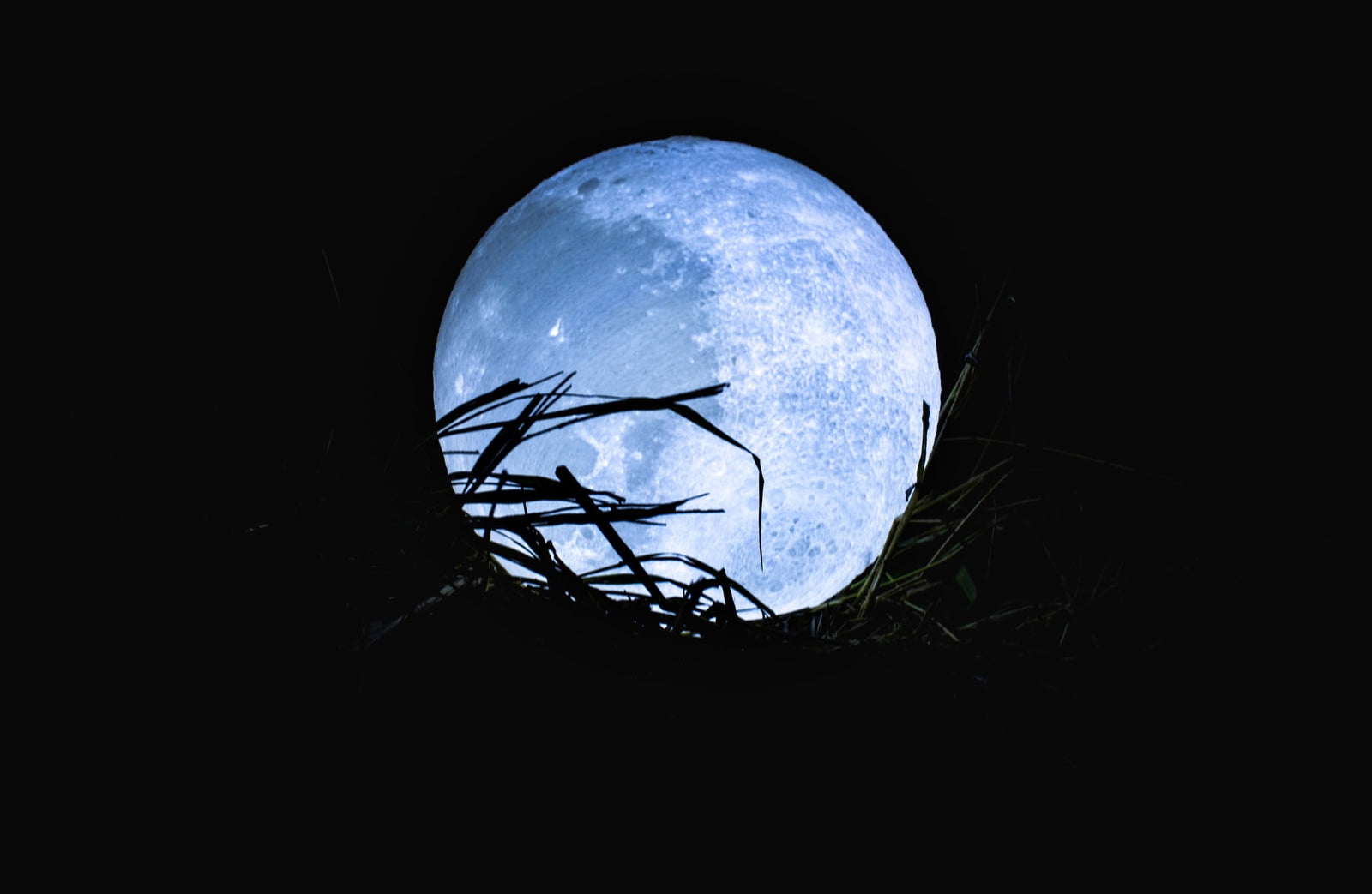 Guest writer Dave Tabler fixes his sights on this month's unusual double full moons and explores the meaning of our nearest astrological neighbor in Bill Monroe's legendary tune. Dave created the popular blog Appalachian History and formerly moderated Appalachian Americans, a Facebook group with nearly 300,000 members.

Although it is often associated with the supernatural, a full moon on Halloween is a rare occurrence. It only happens every 18 to 19 years. Interestingly enough, the next one will be on Halloween 2020. This coming October, there will be two full moons: one on Thursday, October 1st and the second on Saturday, October 31st. Since the full moon falling on Halloween will be the second of the month, it will be a blue moon.
Bluegrass titan Bill Monroe wrote the song he's most known for right on the cusp of an expansion in public understanding of just what a blue moon is. In the 1940's, astrologists and meteorologists started using the term to describe when the moon takes on a blue coloration. This happens when small atmospheric particles interfere with light, causing a bluish tint to the moon's appearance from earth. This only occurs "once in a blue moon."

So was it the coloration of the moon that reminded the singer of how sad and blue he felt, or was he comparing the inconstancy of a blue moon—meaning the second full moon in a month—to his lover's inconstancy? Maybe both.
Kentucky's General Assembly offered no answer to this question when, in 1989, it passed KRS 2.100, designating the song "Blue Moon of Kentucky" as the official state bluegrass song.