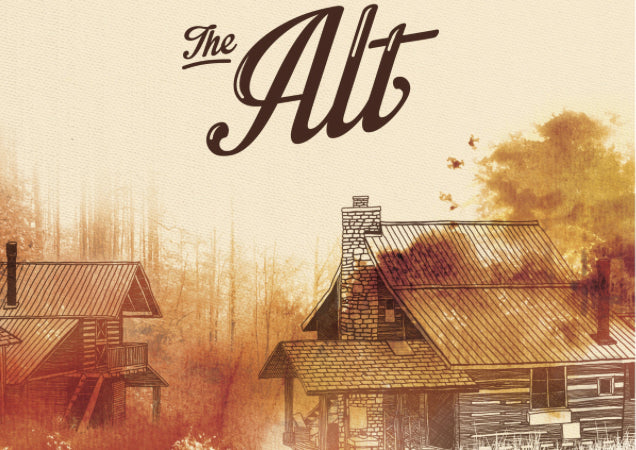 The Irish love to sing. Walking through Dublin, Galway, or Shannon, you're bound to run into buskers on the street and live music pouring from pubs. If you're from Appalachia, it will surely feel familiar. During the 18th and 19th century, our mountains filled with immigrants from the British Isles who brought traditional reels and ballads, which, in time, evolved into mountain music.
It's fitting, then, that three of Ireland's best folks musicians recently chose to record in our region. Last year, members of the band
The Alt
gathered in a secluded North Carolina cabin, where they laid down tracks for their debut album, a collection of traditional Irish songs.
They were led by guitarist and vocalist John Doyle, a Dubliner who now lives in Asheville. John's ground-breaking work with Irish band Solas has influenced many other artists and his style of guitar accompaniment is iconic in Irish music. He met flautist and singer Nuala Kennedy while touring in Europe, and the two hit it off by exploring traditional songs they had in common. Deciding to form a band, they looked for a third voice. John suggested his long-time friend and fellow Dubliner Eamon O'Leary, who rounded out the trio.
In that little mountain cabin, with no one to interrupt them but a few resident mice, these artists delved deep into their shared heritage and, in just three days, breathed new life into some of Ireland's oldest tunes. What emerged was an album that is swift and beautiful, one that captures the magic of Ireland's glens and villages and one that reminds Appalachian listeners of our own celtic roots.
Listening to this tune from The Alt, do you hear anything familiar, that bears a semblance to Appalachian songs?
https://soundcloud.com/www-tradconnect-com/the-alt-lovely-nancy