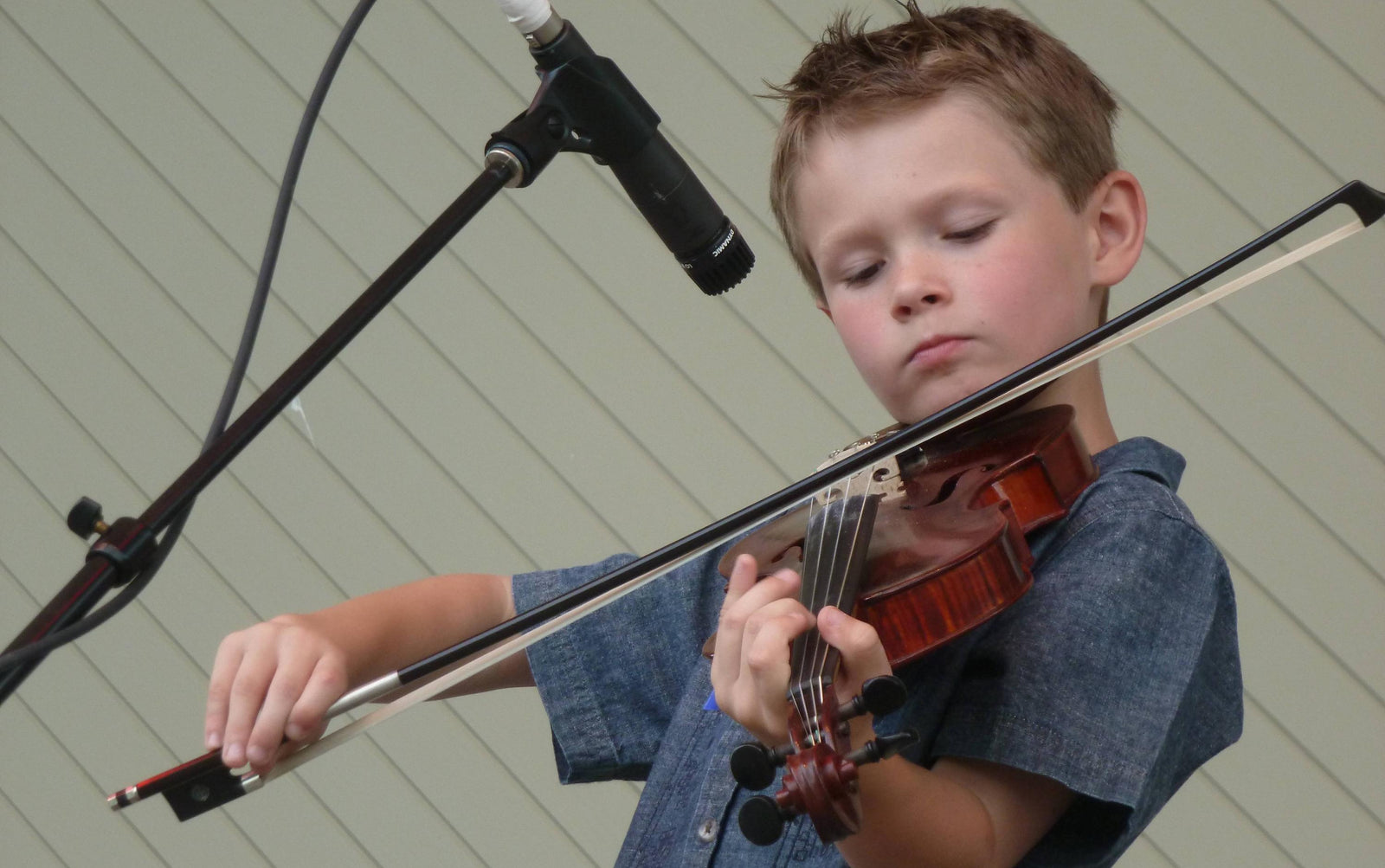 Does Taylor Swift blare from your child's bedroom at all hours? Is Usher on constant shuffle in your house? Is watching The Voice the closest you get to family bonding?
If you answer "yes" to any of these questions, then you could be suffering from Popmusicitus, a disorder affecting millions of people who've lost touch with their own musical traditions.
But don't worry. There's help.
At the
Blue Ridge Music Center
 in Galax, Virginia, your family can rediscover mountain music, and Saturday, May 23, 2015 is the perfect time to start. On Junior Appalachian Musicians & Family Day, the center will showcase mountain music for the young and young-at-heart.
An instrument petting zoo, will reacquaint you and yours with the instruments behind bluegrass and old time music, including the banjo, guitar, fiddle, dulcimer, and mandolin. You will also receive an intensive dose of traditional tunes from two of the best youth-led, bluegrass bands around.
ShadowGrass
 is comprised of young musicians from Southwest Virginia and Northwest North Carolina. The band features Kyser George (bass), Luke Morris (mandolin), Presley Barker (guitar), Clay Russell (banjo), and Kitty Amaral (fiddle).
The Wildmans
 is a family bluegrass band featuring Eli Wildman, age 14, and his sister Aila, age 12, on mandolin and fiddle along with their friend Hunter Crawford on guitar. The siblings' mother Deb Wildman holds down the beat on bass.
Since no program of immersion therapy is complete without good nourishment, The Galax Smokehouse will be on-site serving barbecue sandwiches, hot dogs, and side dishes.
Can't make it to Family Day?
That's okay too. Here's your chance to speak out about Popmusicitus. Do you think young people are getting more or less in touch with their musical traditions? And if you could get your family to listen to one bluegrass or old time musician more, who would it be?