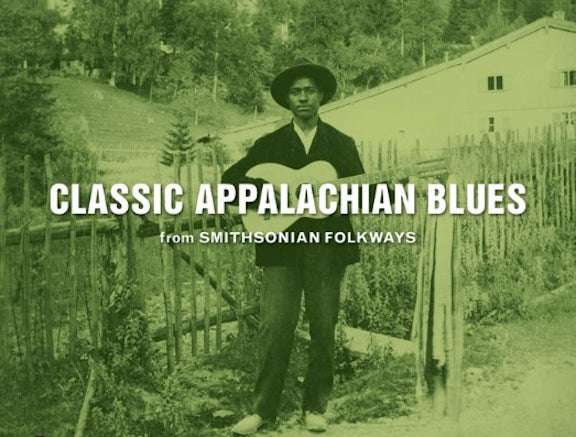 You say mountain music, and I imagine the plingy-plang of a bluegrass band, but this relative newcomer is pre-dated by a slew of traditional Appalachian styles. We've got soaring Sunday hymns of both Anglo and African American varieties; we have old mountain ballads adapted from Scottish, Irish and English tunes; and though it's usually associated with the deep South, we even have our own strain of the blues.
The mountain cousin of the Delta blues--that's what the fine folks over at
Smithsonian Folkways
call it. With music professor Barry Lee Pearson and archivist Jeff Place in the lead, they've compiled an entire album entitled
Classic Appalachian Blues
. In an interview with
NPR
, Pearson and Place describe the style:
Place says that Appalachian blues is distinct from Mississippi blues because it's more melodic. It's dominated by fingerstyle guitar, rather than the percussive playing of Delta blues, and is heavily influenced by ragtime.
"There was a lot of emphasis put on the instrumental dexterity and letting your guitar playing do your talking for you," Pearson says. "It's a little more of a back-porch style of singing."
Who was sitting on that back porch didn't much matter. Blacks and whites lived separately when these songs were popular, but they often got together to play music. "You could listen to some 78s of music from there and not know if it was a white or black [musician] playing it," Place says.
What do you think of the Appalachian blues? Does it hold its own against its Delta cousin? Know anyone who's keeping this musical tradition alive? 
[youtube]QBNWboh0rgE[/youtube]