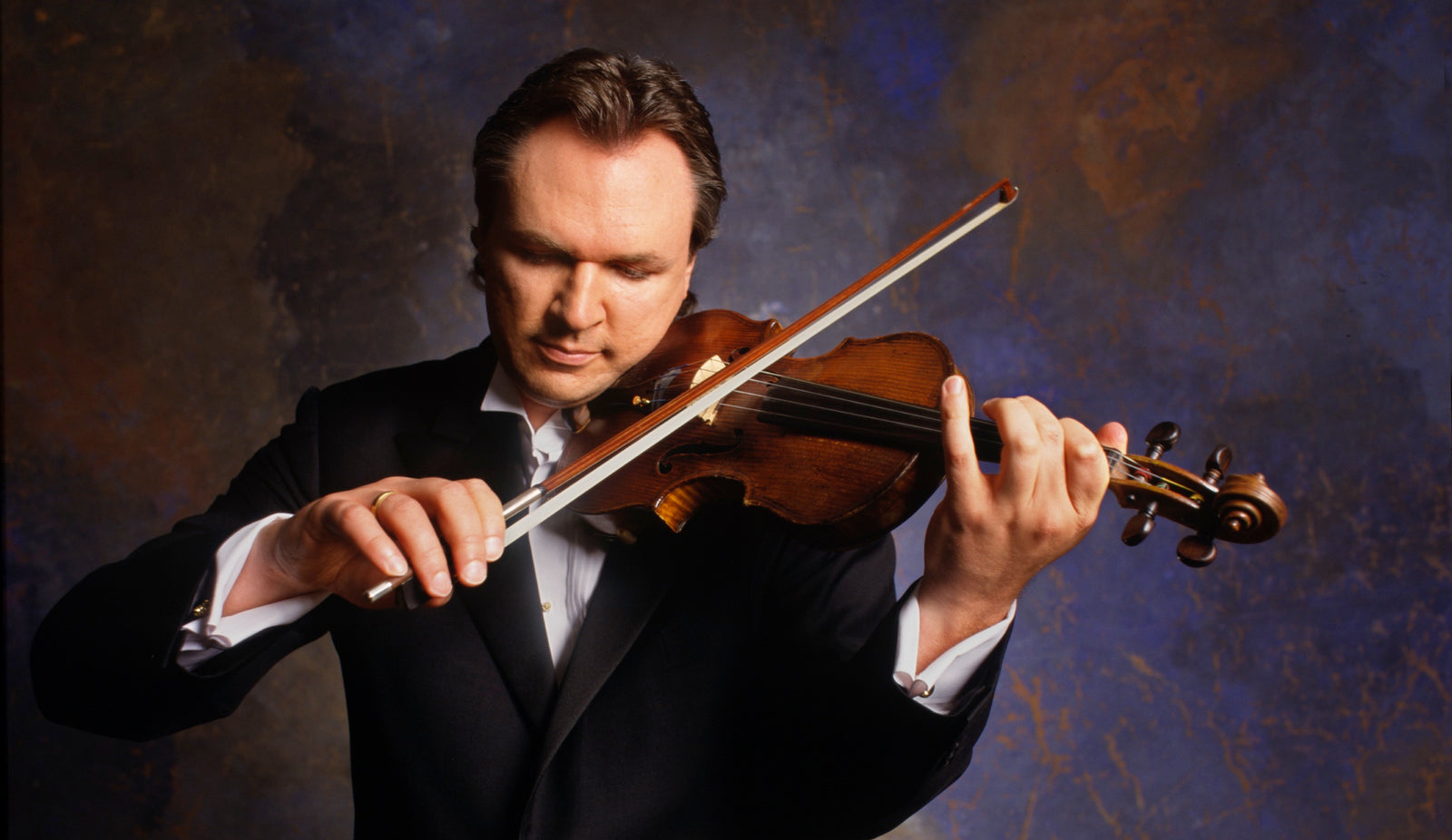 If you're like me, you can't even wait until the end of Thanksgiving Day to start playing Christmas music. I'm still cooking the bird when I crank up Elvis' "Blue Christmas" or Loretta Lynn's "Country Christmas" or that Chipmunks Christmas album I've had since 1975. Just ask anyone who sits near me at work; Christmas music is in my ears and on my tongue all season long.
This year, my repertoire has an exciting addition.
An Appalachian Christmas
 is a seasonal album like no other. Built around the violin, it brings together the best of American vernacular music and classical sensibilities. You might say it marries the instrument's two personas--the down-home fiddle and the refined violin.
It's no surprise that a bunch of celebrities have shown up for this wedding. Alison Krauss sings on the album. So does opera superstar Renée Fleming. It also features folk legend James Taylor and cellist virtuoso Yo-Yo-Ma.
Only one guy could bridge this instrument's split personality and, at the same time, pull together such a varied crew. Mark O'Connor has quietly built a reputation as one of the nation's foremost string musicians. More often than not he's played on other people's albums, serving as a session musician for such luminaries as Dolly Parton, Paul Simon, Randy Travis, and The Judds. While he's not yet a household name himself, O'Connor's own albums have drawn critical acclaim:
"All Christmas music should be played so elegantly on violin." The Boston Globe
"One of the most important pieces of American music in many, many years, uniting the strains of classical music with American hill country music." President Bill Clinton on O'Connor's composition "Appalachia Waltz"
"Mark is so facile with his instrument and so completely on top of it. He's really one in a million." James Taylor
An Appalachian Christmas
came out in 2011 and has steadily grown in popularity ever since. This year's tour drew full houses across the country, and the opening cut "The Christmas Song" topped the bluegrass charts this month on Amazon.com. Here, O'Connor performs this hit at the historic Boulder Theater.
[youtube]gwLoC-5pK3E&feature[/youtube]
Though he is a Seattle native, O'Connor is no stranger to Appalachia. He competed in fiddle contests throughout the region as a teen and young man, winning many of them and developing a deep respect for musicians from the region. Speaking on the musical diversity found in our homeland, O'Connor writes on his
blog
...
I believe Appalachia had more jazz violin players than New York did in the 1920s, 30s and 40s. African American blues, spirituals and ragtime have roots in Appalachia of course going back even hundreds of years. More recently even pop icons and a guest on An Appalachian Christmas, James Taylor, has North Carolina ties as he lived there for some time. Appalachia gave birth to some of our best pop, rock, gospel and country styles. And of course there are symphony orchestras all over Appalachia and they embody the spirit of that region of the country too.
An Appalachian Christmas
was inspired by these musical traditions and composed to honor an area we all know and love. Want to hear a little more of the album or add it to your collection. Check it out on 
iTunes
 or
Amazon
, and tell us what you think.
Is this a new Christmas classic? Will it make your holiday playlist? And what else are you listening to this time of year?