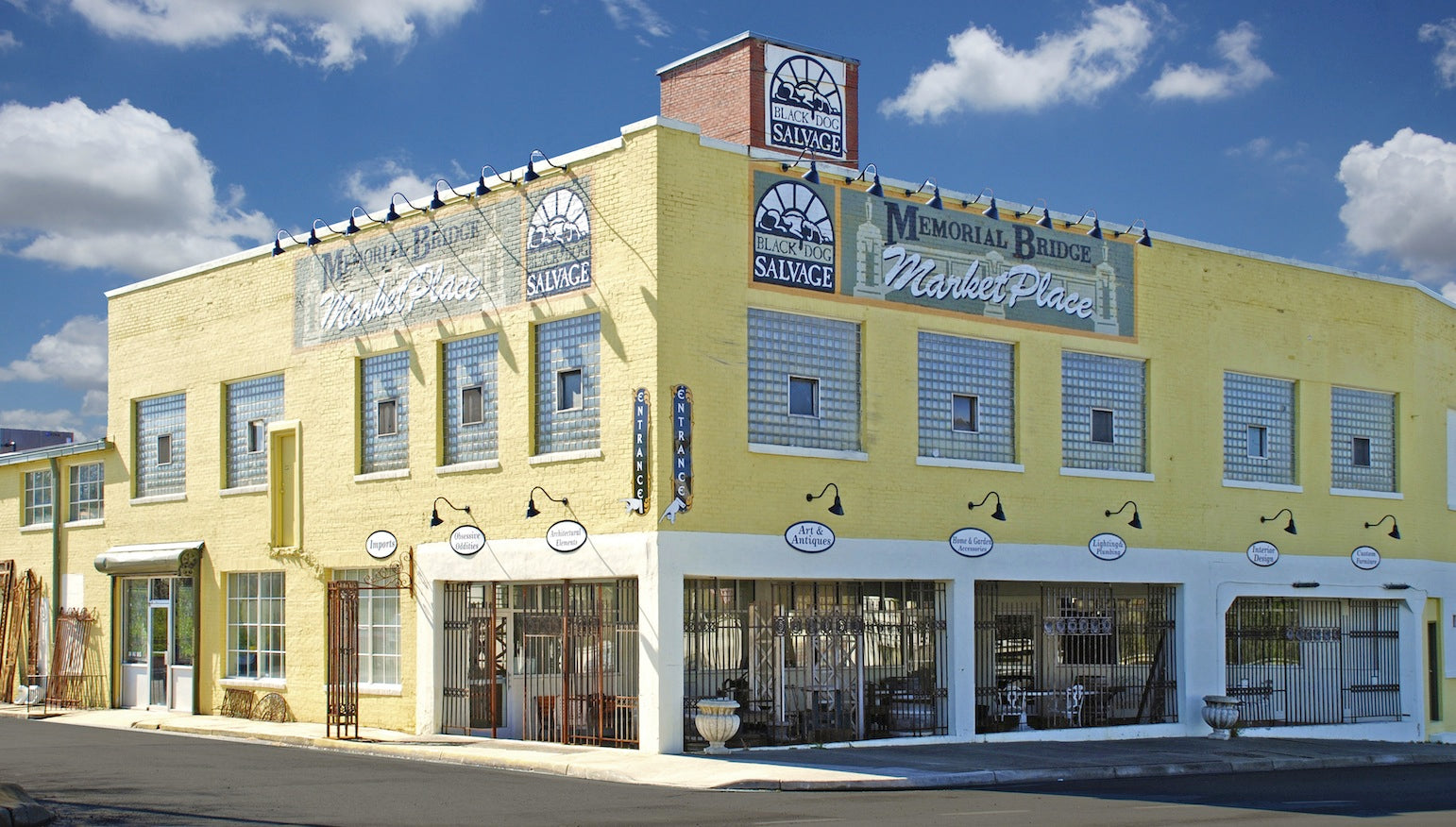 When was the last time a fishing trip landed you a TV show?
If you're Roanoke businessman Mike Whiteside, it wasn't too far back. While casting lines with friends and friends of friends, he learned that the guy holding the pole beside him was a producer for the hit reality show
John & Kate Plus Eight
.
Between baiting hooks, the two got to talking about Mike's work. He reclaims architectural treasures--mantels, doors, floors, shutters, you name it--from old buildings that are about to be torn down. He sales his finds, along with business partner Robert Kulp, in the Roanoke shop
Black Dog Salvage
.
Now, skip ahead a few months. DIY Network has turned its cameras on this history-loving duo and their ragtag crew. They've shot hundreds of hours of footage and cut it into a new series aptly called 
Salvage Dawgs
.
[caption id="attachment_6665" align="alignright" width="155"]
A 12' tall statue is among the shop's quirkier finds.[/caption]
The show premiered in November and was an immediate hit. When I asked Christa Stephens, Blackdog's marketing manager about its impact, she laughed and said, "We've got a parking problem."
Salvage Dawgs
has sparked a swarm of new customers. "Folks are finding us who didn't know we were even here," she added.
When they arrive, people discover more than architectural treasures. Beyond the expected doors and shutters, Blackdog Salvage boasts a 14,000 square foot "marketplace." Stall after stall is filled with home and garden furnishings, both old and new; stained glass; gifts; and crafts from artisans across the region.
Salvage Dawgs
hasn't just captured shoppers' attention. It has also turned heads at Knoxville-based Scripps Networks Interactive. After the show's initial success on DIY, its first four episodes are about to air on sister channel HGTV, which reaches about twice as many households.
You can catch the HGTV airings on January 3 and 10, 2013. They are currently slated to run at 8 and 8:30 ET both nights, but be sure to check your local listings.
If you have DYI, you can watch
Salvage Dogs
even sooner. Two episodes air tonight, and all five original episodes air New Years Day.
What's better than seeing the show?
Visiting
Black Dog Salvage
in person, of course. The warehouse-sized store is open Monday through Saturday, 9 AM - 5 PM. Think you'll make it out? If you've ever been, what are some of your favorite finds?
Tell us what you think of the shop and the show. Post a comment below.
[youtube]1hLPjHMK6V4[/youtube]