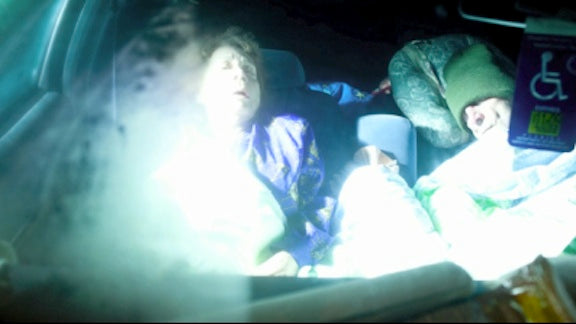 Every now and then you run across something so beautiful and strange, you're not sure how to describe it.
Andrew Cutraro
, a Washington, DC-based videographer and photographer, has created this etherial homage to Appalachia's poor. Here's how he captions it:
"The uninsured working poor are revealed in Appalachia as they descend from the hills, out-of-body, to receive basic medical care."
Out-of-body is certainly true. These people's spirits seem to rise and hover before the camera. It's almost as if the souls themselves have ushered their corporal forms away for repair.
Where they gather is not clear -- maybe a clinic or a mission. It is a blessed yet gory scene. Glass angels glow from rearview mirrors and extracted teeth rest bloody on a dental stand. Perhaps better than this blog, the below clip in vokes the meaning of revival.
Out Yonder
from
Andrew Cutraro
on
Vimeo
.