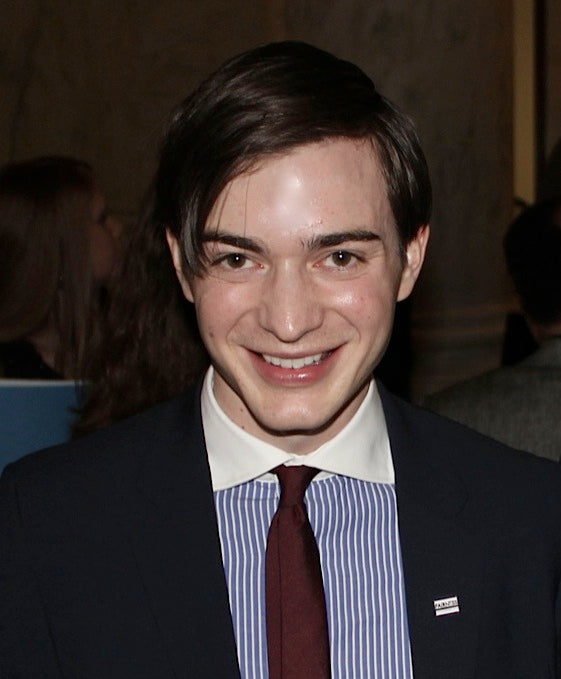 I am pleased to introduce a first for The Revivalist--a guest post. It is from Bradley Milam, Program Director for Fairness West Virginia, the state's leading lesbian, gay, bisexual and transgender (LGBT) advocacy group. Bradley is a recent graduate of Yale University who committed his senior year to researching a remarkable set of untold stories from his home state of West Virginia.
*
[caption id="attachment_3915" align="alignright" width="158"]
Bradley Milam, Program Director for Fairness West Virginia[/caption]
On a warm June evening in 1963 in the small coal town of Bluefield, West Virginia, Miss Helen Compton came across a group of young gay men. Just like the town's other younger residents, the men had planned on relaxing downtown in an area pub, but they were denied access. Helen encountered them in a parking lot and heard that they had been refused service and blocked at the door because they were "queers." Helen was "a woman like that," which we would now term "gay" and a forty-year resident of the Bluefield area. She empathized, and there and then, she decided it was all too much. She promised to create a space that would make everyone welcome.
She opened the Shamrock bar within a year, and it wasn't until nearly forty years later that it closed. In between, generations of men and women "like that" came to know Miss Helen at her beloved Shamrock. A while back, she sat down with Carol Burch-Brown, a professor at Virginia Tech who was making a documentary entitled "It's Reigning Queens in Appalachia" to recount her story. After reflecting on her life and its bumpy road, in her Appalachian accent and candor, Miss Helen professed that gays and lesbians "can't do what other people does [
sic
].  We've never been able to.  We never will be able to."
I uncovered the transcript of Miss Helen's story at the National Museum of American History in Washington, DC. For my senior essay at Yale, I was exploring the history of gay life in West Virginia. The project sprang from a U.S. gay and lesbian history lecture. While scanning the syllabus, I realized that part of the narrative was missing—rural LGBT history. To do my part in the field, I embarked on a project within my home state of West Virginia. Relying on oral histories, I began to recreate the social web of men and women who had come of age in the 1960s and 70s.
While interviewing people who had fallen victim to discrimination, harassment, and assault of many kinds, I was struck by some common themes. In spite of their pain, these LGBT elders shared a love of West Virginia, a commitment to their families and friends, and a conviction of deep-seated faith in God and the church.
All the while, I kept thinking of Miss Helen's single acknowledgement of ostracism —we "can't do what other people does." A thin wall separated my personal experience and my academic life. Her words shattered it. I knew what she meant. Her words were mine.
A pastor condemned "homosexuals" from the pulpit as a 14-year-old me, terrified, held back tears. Classmates scowled at a 16-year-old me as he walked across the school cafeteria and sat at a table safe with friends to avoid their whispers. A father yelled at a 20-year-old me for having "chosen" an "unnatural perversion." This was my life in West Virginia. I felt alone and afraid, and I'd worked hard to leave all of that behind me. Reading the stories of people who'd grown up in the same place a generation or two before me forced me to relive these memories, again and again.
While our generations differ, our pains and hopes have bound us together. At the end of my research, I grieved for them and for the younger me. Then I sighed with relief, realizing that I am not alone.
That sense of belonging was reinforced when I heard the stories of my peers. One told me of his mother's decision to prevent him from picking up his niece and nephew for fear that his "contagious" abnormality would infect the children. Another needed help coming out to his father, who was certain to be disappointed. I wondered how history would treat them, treat us. I wondered if our families would come around; how long the battle for fairness would last; whether all of my peers know that they are among many who are waiting, who are fighting for acceptance and fairness.
Today, I am the first full-time staffer of Fairness West Virginia, a statewide civil rights advocacy organization dedicated to securing civil rights and fair treatment for LGBT West Virginians. Each day I collect more stories from lesbian, gay, bisexual and transgender West Virginians. A gay teen in the northern panhandle doesn't want to go to school because he's afraid of getting hurt. A lesbian in the Greenbrier Valley was turned down for a job for no stated reason.
Armed with their experiences, I try to make history, and I always remember that those before us struggled and fought. Whether we know it or not, they passed us their torch. We are not alone, and we are not the first. We are many.
Sometimes I think of Miss Helen as I work, and I prove her wrong day by day. While our state's LGBT residents are at times disadvantaged, we are hard workers; we find joy, happiness, and fulfillment, even in the face of hardship; we have escaped bullies; we are tough; we are West Virginians, and one day, in spite of Miss Helen's understandable concern, we
will
be able to do what anyone else is able to do – and enjoy the protections that everyone else enjoys.