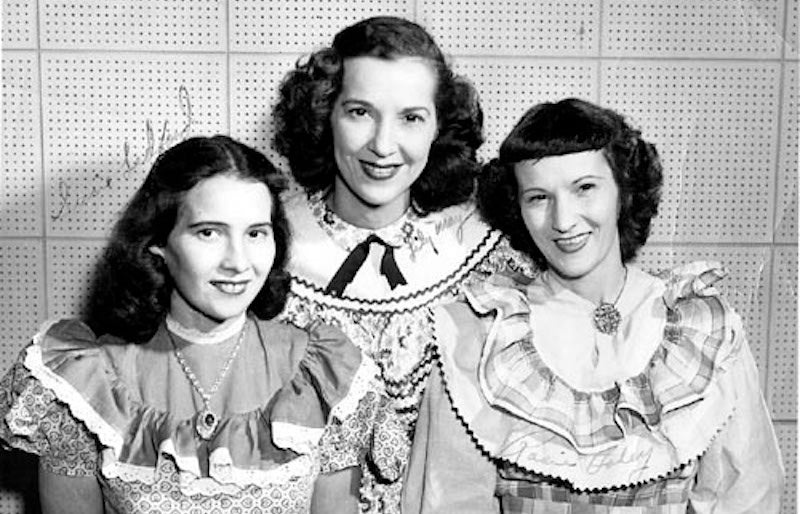 Been reading the blog for a while? Then you might remember Appalachian Appetite. Last year's food photo contest was so much fun, we're doing it again, this time with some new twists. More details will be coming soon. In the meantime, here's a delicious tune to get you in the mood!
It's performed by Susie Ledford, Lily May Ledford, and Rosie Ledford Foley—sisters from Kentucky's Powell County area who formed the band Coon Creek Girls in the late-1930s. While the group was created as an act for a single radio show, Renfro Valley Barn Dance, their talent won them a huge fanbase that included President Franklin D. Roosevelt.
"On the evening of June 8, 1939, limousines began to deliver the cream of Washington, D. C., society to the East Room of the White House," writes John Lilly, describing what may have been the group's most special performance. The Roosevelts invited them to play for England's King George VI and Queen Elizabeth. It's worth a click to read
the full story
, but first, give this tune a listen and see how the Coon Creek Girls won hearts around the world.
https://www.youtube.com/watch?v=_PJqqSmKAdQ