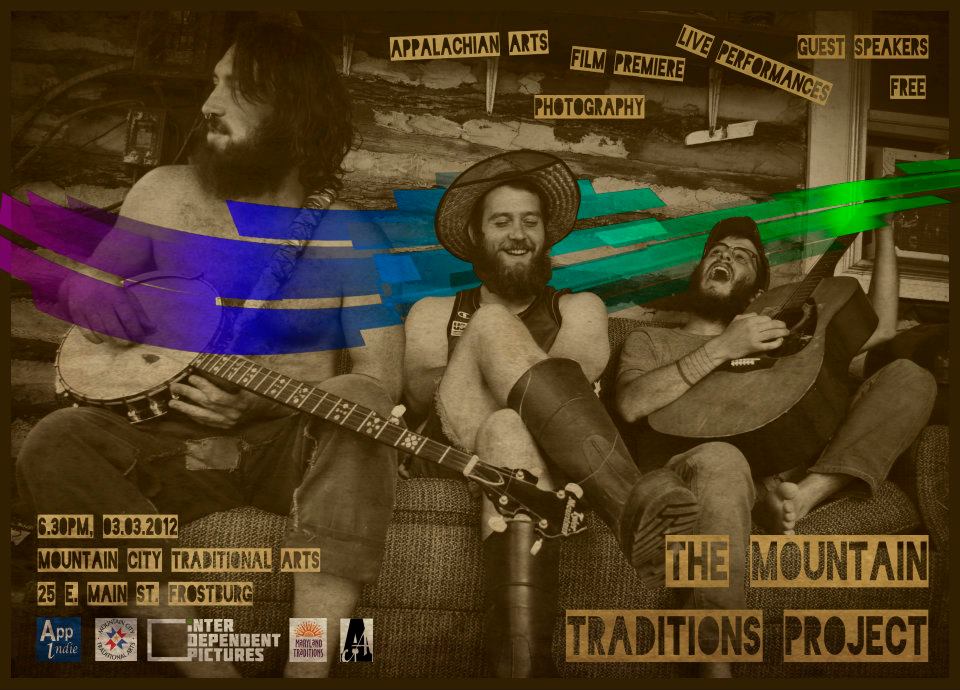 I spent my weekend in the slender crevice between four Maryland mountains. Our friends Tim and Peter lent us their house. It's a 1930's bungalow that clings to one mountain, just a few yards higher than the Savage River, and faces another. From its wood porch, I watched for deer on the steep incline across from me and listened to river water splashing against winter's cold stones. The house is graced with a big-bellied wood stove, mountain views from every window, and crisp air that is free of city smog and, as it turns out, wireless signals.
Having spent the last three days without internet access, I'm a little late on my usual weekend post, but I'm excited to share a find from Western Maryland. It's a series of upcoming films that will cover "Appalachian traditions in our changing world."
Each film will be short--fourteen minutes max. Collectively they will be called The Mountain Traditions Project. According to a write-up on
Appalachian Independent
, the films will follow area residents who are keeping mountain traditions alive. They include a dulcimer player, a metalworker, a quilter, a group of homesteaders, and kayakers. The music for the films was also composed and performed by Appalachian musicians.
The below preview gives you a taste of the final series, which premieres this Saturday at 6:30 PM in the Mountain City Traditional Arts store in Frostburg, Maryland. I'm hoping that the shorts also land online. If so, I'll be sure to share them here!
http://vimeo.com/35727605