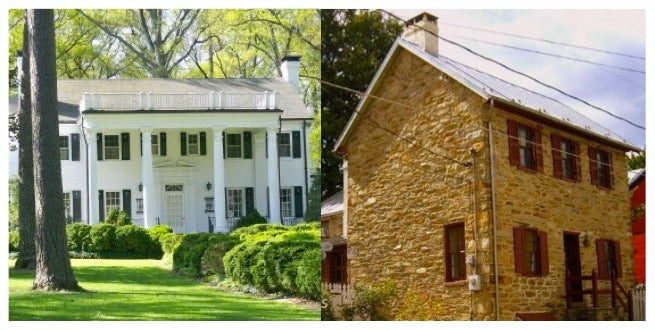 I am a sucker for open houses. When I'm walking around town and see those tell-tale balloons tied to a real estate sign, I make a bee line. I will stand-up friends or be late for a meeting. It doesn't matter; I won't pass up a chance to nose around someone else's place.
If I open the door and find the house empty, I do a brisk walk through, maybe critique the bathroom's tile job or admire a fireplace. And maybe, just maybe,
see here
for some good blinds to bedeck the windows with them to provide a hue to the house. I won't try to engage the real estate agent for fear of diverting his or her attention away from a real, prospective buyer. I stay long enough to have my "what if I lived here" fantasy, and then I'm on my way.
But if I see a La-Z-Boy that's too big to be "staged" or a cat scratch post hanging from a knob, any sign that real people live there, all bets are off. I linger, sometimes for an hour. I look in every closet. I open every cabinet, pretending to inspect the hinges. I peer under beds. I'm not searching for dust bunnies, just signs of life. I'm curious about the people who've sanitized this home, stripped out their books and family photos, painted accent walls back to renter white, and deserted the place for five hours so that strangers like me can tromp through.
It's not like I've ever stumbled across a severed thumb or a secret meth lab. I'm not expecting my self-guided tour to turn into an episode of Murder She Wrote. I just enjoy it when folks forget to hide their kid's battered hockey stick or they leave a mug that says "coffee helps me poop."
Really, that's it. That's enough. I just need to believe that these displaced owners are people I could know and maybe even like, that this oddly depersonalized house could actually be a home.
Do you get into open houses too?
If so, you might like this. Below are two houses. Both are in the Southern Appalachians and both are up for sale right now. That's where the similarities end. They're different styles with different features.
Which is the mountain house for you?
Vote here, and it would be great to hear what won you over. Leave a comment below.
[polldaddy poll=5863759]
Stone House
Burkittsville, Maryland
This 1890 charmer is pure coziness. With its golden stone exterior and red wooden shutters, it has the feel of a cottage but three bedrooms and a two story extension make it big enough for most any family. Features include:
Fireplace and wood stove
Open kitchen/dining area
Log storage building
Separate workshop
Repointed stone
Refinished floors
Garden
Plantation House
Rocky Mount, North Carolina
Built in 1939, this showplace harkens to a much earlier time. You expect a hoop-skirted hostess to greet you from the curved stairs or for juleps to be served under a big elm on the lawn. Features include:
Paneled den
Fireplace
Sunroom
Sauna
Exercise room
Carriage house with finished office
Optional guest house
You might also like The Dearing Home Place