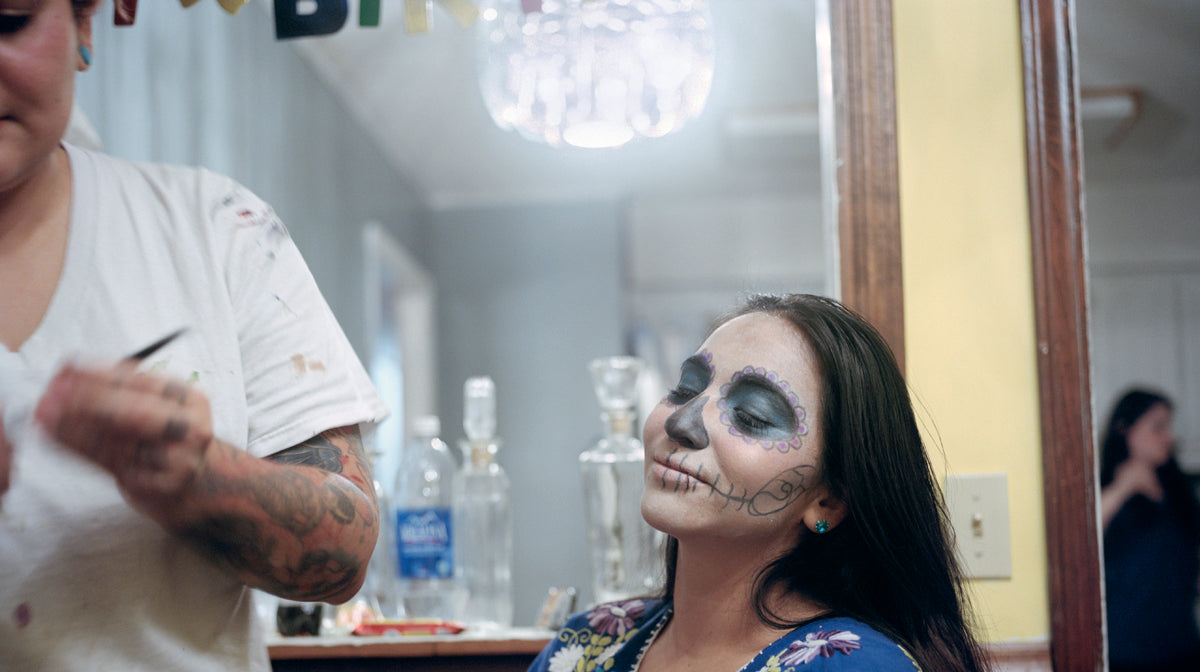 Appalachia is a little different. It's true for our culture, our food, even our accents. So why shouldn't it be true for immigration?
Much of the country experienced waves of inward migration in the 20th century. Irish and Italians flocked to the Northeast, along with Jews escaping persecution in Eastern Europe. Swedes, Norwegians, and Germans shaped the character of the Midwest. But for more than a hundred years, Appalachia didn't see a major influx. In fact, people
left
the region by the millions, moving to big industrial cities in search of jobs.
Megan King says that all changed a decade or two ago. A photographer who also studied Spanish at East Tennessee State University, she noticed more and more Hispanics in her community. That's because Tennessee saw this population jump by 134 percent between 2000 and 2010, making it the third highest growth rate for Hispanics in the nation.
What's that kind of boom look like? How do Latino and Appalachian cultures marry up?
Megan decided to find out. For years, she has photographed her Hispanic neighbors and while doing so, has tried to forget all the rhetoric surrounding this group—anger over jobs they work, controversy around how they got to the U.S. Megan simply wants to show Hispanic-Appalachian life, day to day.
That simple goal has resulted in an illuminating collection of photos, a window into a mountain community most of us don't see. Megan took time this week to discuss these images and her story.
TR: Thanks for taking time to talk. We've all, of course, noticed growing Hispanic communities in the Appalachians. What took you from general awareness to this photo project?
MK: Studying Spanish and art at the same time certainly helped my shift in awareness. For Spanish classes a lot of community involvement is required, and that's primarily where the idea for the project came from.
TR: Who are the people you photographed? How did they react to you being in their homes and businesses with a camera?
MK: I knew most of the people I photographed pretty well before I started the project. One of the guys was my neighbor for a year, a few others I had some classes with, or many of the people I've met by extension of close friends. So far I haven't had a bad experience photographing this community. In the situations where I don't know the people going in, once I explain the project they're happy to help.
TR: What have you learned during the course of this project?
MK: I think one of the more surprising things is how much this project has shifted my own world view. My relationship with this area I've grown up in has become more complicated. I've become more open minded.
TR: If you could help every person in Appalachia understand one thing about their Hispanic neighbors, what would it be?
MK: That we're all the same. They're human beings just doing the best they can. I find that pretty relatable.