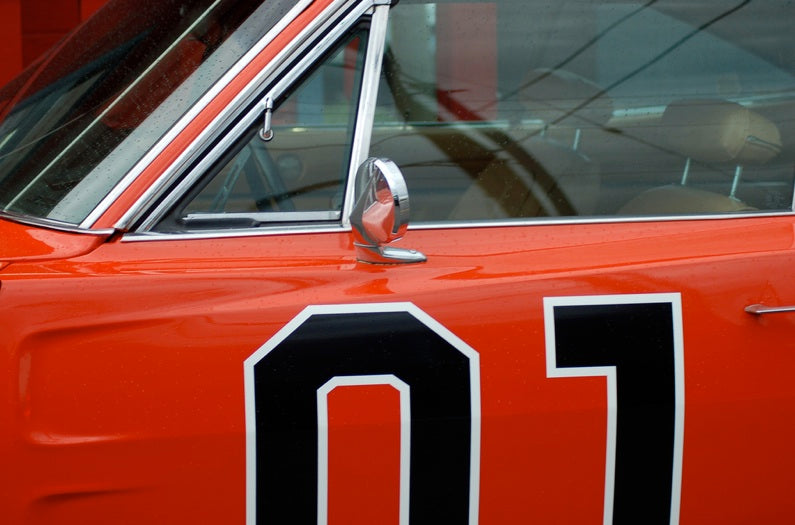 He might be crazy, but he ain't dumb. Ben Jones, the actor that played Crazy Cooter on the "The Dukes of Hazzard" TV show, is hosting one heck of a party this weekend in Sperryville, Virginia. It's a Hazzard reunion complete with appearances by the actors that played Daisy, Bo, Roscoe, Enos, and Cletus.
The cast will be joined by a stellar lineup of bluegrass acts, headlined by none other than Dr. Ralph Stanley and the Clinch Mountain Boys. They will be flanked by more than 75 General Lees, homemade homages to the 1969 Dodge Charger that became the shows icon and that prompted all boys my age to find the biggest speed bump around, hit it fast on their bicycles, and launch themselves into the air while screaming "yeeeeehaaaaw."
The "Dukes of Hazzard" series originally aired from 1979 through 1985. It is now on Country Music Television (CMT) and once again getting top ratings. "Each generation that comes along falls in love with it," says Ben Jones (Cooter). "They never say 'The Dukes
was
a great show.' They always say 'The Dukes
is
a great show.'"
Tickets
are $20 for Saturday and Sunday combined or $15 for a single day. Children 10 years and younger, seniors 65 and over, and U.S. service men and women with proper military ID get in for free.