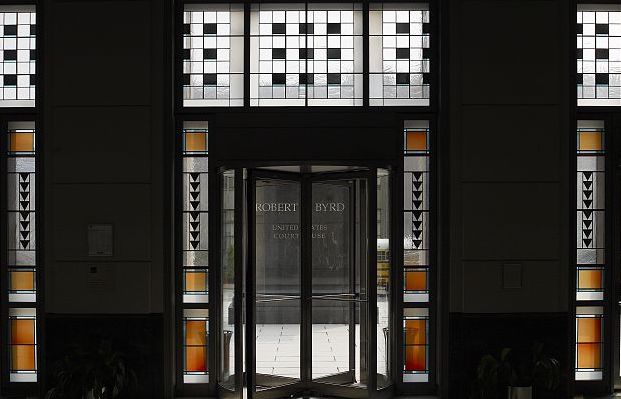 Image from Library of Congress.
"To sit and watch my dad struggle, not knowing how he's going to pay his water bill or his electric bill, is just devastating."
— Sasha Templeton, daughter of former Blackjewel Miner
CHARLESTON, W. Va. — They started their day sipping coffee at 4:30 a.m. in a darkened Harlan parking lot, coal mining helmets tucked under their arms.
By dawn, more than 40 laid-off Kentucky coal miners — who spent the week blocking a Blackjewel coal train in a protest gone viral — were singing "You'll never leave Harlan alive" as their bus snaked through four hours of Appalachian mountain roads.
The Harlan County miners piled out in front of a Charleston federal court wearing "Pay the Miners First" T-shirts, aiming to press a judge overseeing coal producer Blackjewel's bankruptcy to grant millions in owed wages after the company's July 1 collapse sent paychecks bouncing.
Story by Chris Kenning