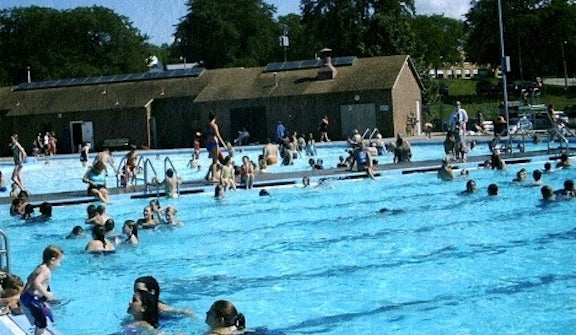 Maybe
Senator Rockefeller's recent speech
got me rilled up, but I just started my first
online petition
. While Rockefeller was talking about coal, I'm addressing good ol' fashioned fairness. Apparently, it's in short supply over at the corporate offices of Carilion Clinic, the largest healthcare provider in Southwest Virginia.
A gym owned by the company recently issued a family membership to Will Trinkle, his partner Juan Granados, and their 2-yeard-old son Oliver. The men were interested in joining the gym so they could take their boy swimming in the outdoor pool this summer. Gym staff told Trinkle that pool access required a family membership, so he signed up.
Nine days later, a gym representative contacted Trinkle and told him that his application was processed by mistake. According to Trinkle, the representative said that the company was "'tightening policies' so no families like us would ever 'get as far' as we had." The representative went on to claim that Roanoke Athletic Club is following Virginia state law, which does not recognize same sex marriage.
"We were really surprised," says Trinkle, "It's like someone punched us in the stomach."
I don't have to tell y'all that this hits home. I'm a Roanoke native, and for nearly twenty years, I have defended my homeland when outsiders try to play us as backwoods, uneducated, gun-totting hillbillies with no more than three teeth each in our heads.
Oh, and I'm also a gay guy.
So when one of the largest companies in the Appalachians pulls a move like this, I see red. Not only does it mean that my partner and I would be denied a family membership at this gym, it also means that a company with a growing profile, that just opened a lauded medical school in partnership with Virginia Tech, that truly represents the region when it speaks, has painted all of us--all Appalachians--as backward and bigoted.
If you know better, then I ask you to speak up. Please, take two minutes. S
ign this petition
. Call on Carilion Clinic to treat all couples fairly
and
make it clear that mountain people are bright, forward thinking, and, above all, fair-minded.