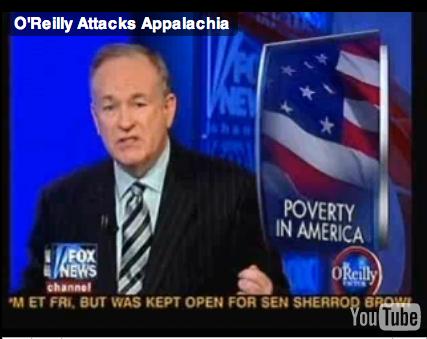 I just stumbled upon this startling clip of Bill O'Reilly. It's older, dating to the 2009 airing of Diane Sawyer's award winning 20/20 story on 
children in Appalachia
, but it is filled with provocative quips about the region:
"Kids get married at 16 and 17. Their parents are drunks. I'm generalizing now. There's a lot of meth. There's a lot of irresponsibility...I don't want to sound hopeless about it, but I think it is hopeless."
I'm dying to hear what you all think. Is Bill dosing out tough love or belittling stereotypes? Does Diane give a reasoned defense or is she making excuses? And, most importantly, can anyone put an end to widespread Appalachian poverty? If so, how?
[youtube]FLkc6LJmtNs&feature[/youtube]