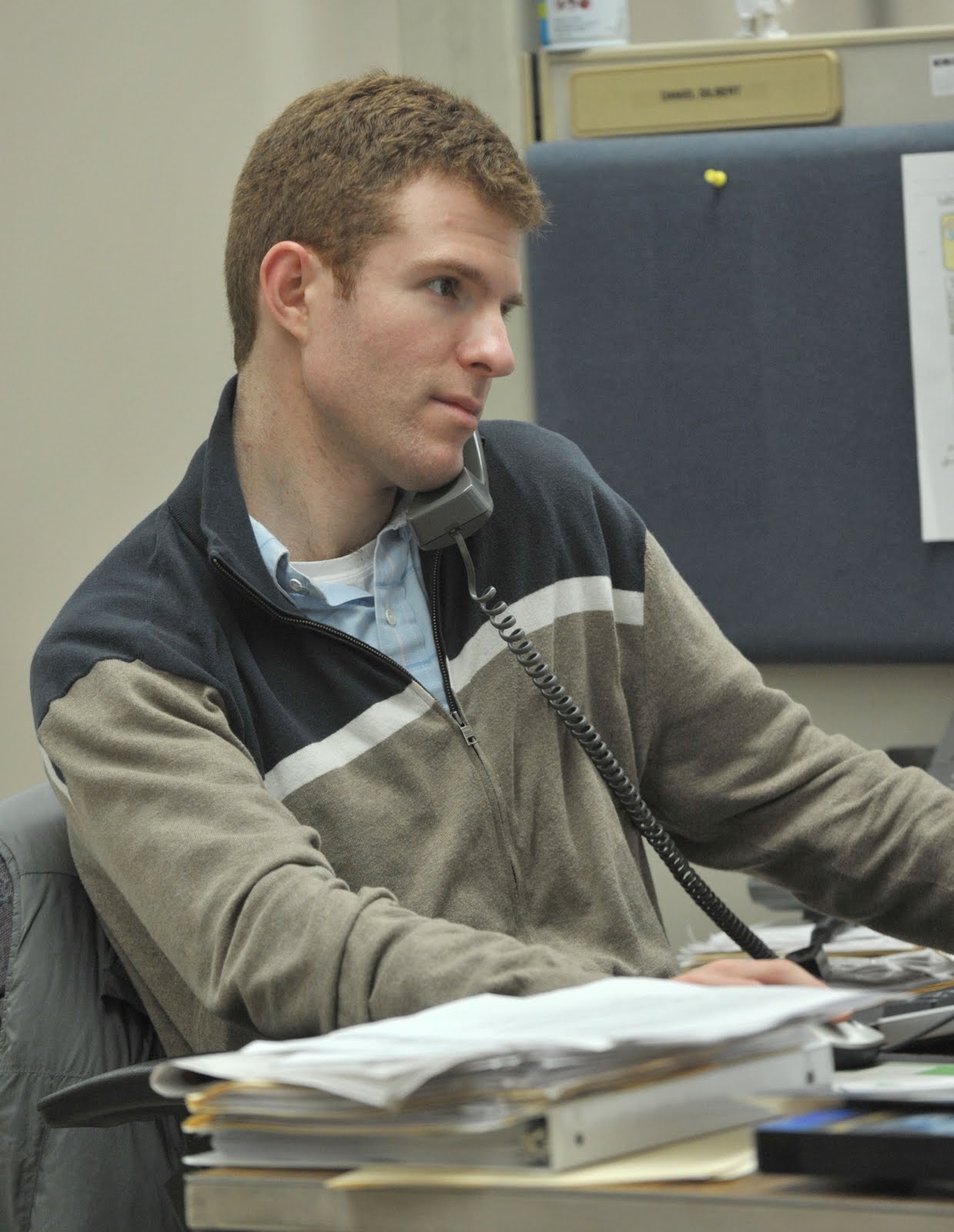 Diane Sawyer
wasn't the only reporter who earned accolades this year for an Appalachian story. Daniel Gilbert earned a Pulitzer Prize when he delivered the 33,000 readers of the Bristol Herald Courier
a riveting series
on the filching of natural gas from landowners in Southwest Virginia. A prime example is Earl Whited:
"By the time Earl Whited, of Russell County, Va., died in 2006, more than a dozen gas wells on his property had sucked up over 2.5 billion cubic feet of gas in five years. The former bus driver never saw a penny."
[caption id="attachment_934" align="alignleft" width="209"]
Daniel Gilbert, Journalist[/caption]
Gilbert discovered a slew of landowners who, like Whited, hadn't been paid for methane extracted from coalbeds beneath their land. Many had endured drawn out court room battles to try to secure the funds. Others didn't even know where to start.
J. Todd Foster
, editor of  the Bristol Herald Courier described the situation in plain terms, "The moms and pops who own the gas beneath their land clearly are due a portion of coalbed methane royalties, but can't afford to battle deep-pocketed corporate armies of attorneys bent on stringing the process out over years or just flouting the court's will."
Gilbert also unearthed an escrow account containing $24 million in natural gas royalties. These funds were tied up because landowners had never been identified or there was a dispute over their allocation. When Gilbert, approached elected officials with this figure--which had grown by more than $20 million in ten years--many were surprised.
"I was shocked to see your number, $24 million?"said Republican Delegate Terry Kilgore from Gate City, Virginia. "I don't think it was ever the intent of the General Assembly to have that kind of escrow account."
As it turns out, this remarkable dollar figure only represents a fraction of the funds that coal companies should have deposited into escrow. As he dug deeper, Gilbert uncovered layers of accounting errors, lax oversight, and corporate double talk.
In his editorial, Foster said, "This is a classic example of how a newspaper dedicated to a community can mine a story that no one else would have ever tackled for its sheer complexity and obscurity. We won't let up either."
Read through the eight part series, and you'll see that Gilbert wields data like a spear. He spares no one. The coal industry and government officials alike are skewered, and his remarkable report has prodded action at the highest level. The day after the Pulitzer was announced, 
Virginia Governor Bob McDonnell
signed two pieces of legislation aimed at releasing the millions of dollars held in escrow.
When asked about the award, Gilbert simply told the
Associated Press
that it was "a hell of an honor." This understatement belies his tenaciousness, which has turned an industry on its ear. Through targeted follow-up articles--more than twenty of them so far--he continues to press energy companies toward compliance.
Someone should call Universal Studios now. A young, intrepid reporter beats big business while working for an underdog paper from Southwest Virginia--it sounds like an Appalachian version of
Erin Brokovich
to me
.