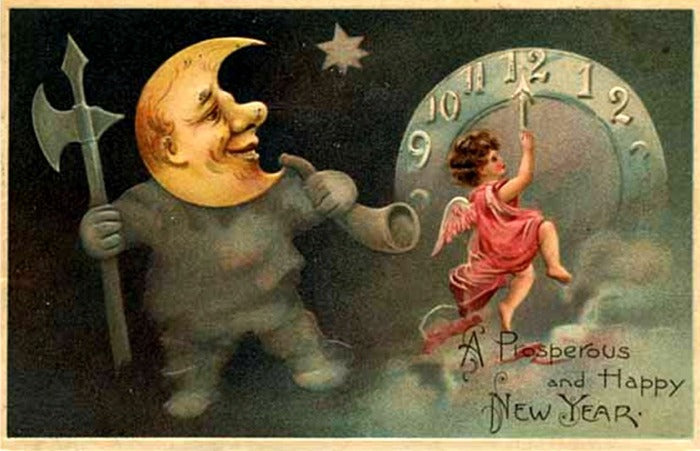 If you're like me, you don't plan your New Years Eve activities until the eleventh hour. We just decided two days ago to ring in 2012 playing pool and eating pickle flavored potato chips (our local billiard's specialty).
For all of my fellow stragglers, here are five favorite Appalachian NYE options:
5)
SnowShoe Mountain's Gone Country New Years
, Snowshoe, West Virginia: Snowshoe's 15,000 square foot entertainment venue, the Big Top, is going country tonight. Country headliners Tony Rio and the Relentless will be crooning for the grown-ups; the Boot Scoot Teen Dance starts at 11:30; kiddies will have video games; and everyone can chow on BBQ and fixins.
4)
Tennessee Aquarium's New Year's Eve Sleep in the Deep
, Chattanooga, Tennessee: Where else in the Appalachians can you ring in the new year with penguins? The Tennessee Aquarium invites you to go behind the scenes with its exhibits, get up close with their critters, and literally sleep with the fishes when you bed down in the Undersea Cavern of Ocean Journey. This one-of-a-kind slumber party includes guided tours, pizza, cider, and continental breakfast.
3)
Veritas Vineyard, New Year's Eve Masked Ball
, Afton, Virginia: Want to be a masked marvel in the new year? Here's your chance. Veritas Vineyard is hosting a five-course masked ball and dinner. There will be dancing until midnight, when the masks come off and the champagne flows. Breakfast follows at 12:30 a.m.
2)
Georgia Appalachian Trail Club, Blood Mountain Hike
, Blood Mountain, Georgia: Ring in the new year the way all good mountain folk should--standing on a mountain top. While details are iffy on its website, the Georgia Appalachian Trail Club is leading a six-mile loop hike that crests atop the 4,458-foot Blood Mountain, the highest peak on the Georgia section of the Appalachian Trail.
1)
Make Some Noise at Home
, Wherever You Are: You don't need Dick Clark to rock out at home tonight. Just grab some pots and pans and latch onto local lore. According to our friends at Appalachian History, "some folks in Appalachia open every door and window at the stroke of midnight to let out any residual bad luck. They make a loud ruckus banging on pots and pans, setting off fireworks and taking part in other noisy activities to chase it far away."
However you ring in the new year, I hope you have a safe and spirited night!