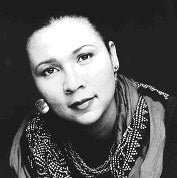 I just discovered this excellent talk at Berea College. It features two of Appalachia's most noted scholars--bell hooks (intentionally uncapitalized) and Dr. Bill  Turner. Both are Kentuckians. She was raised in a rural black community deep in the hills. He was raised in a mining family in Harlan County.
Here, they bust loose about the hidden lives of black Appalachians and nasty stereotypes about white folk from the region. At first the discussion seems a little pedantic, but stick with it. Dr. Bill Turner keeps it real by saying things like, "When I first came to Berea College, I couldn't believe that they let all these squirrel run around without nobody shooting them!"

Between the quips, they cover their mountain upbringings and how race plays out differently in Appalachia. The way they drift between the black experience and white stereotyping is telling.
One minute Dr. Turner is saying, "Had whites left West Virginia at the rate and in the numbers that blacks left West Virginia, there wouldn't be any more people in West Virginia than are in this room." The next, Bell Hooks is talking about how the media conjures up these images of "hillbilly white supremacists" who are ready to assassinate our black president.
I'm reminded that, while different groups face different challenges in the region, we really are one mountain people.

[youtube]BEPEtcqPOyE&feature[/youtube]