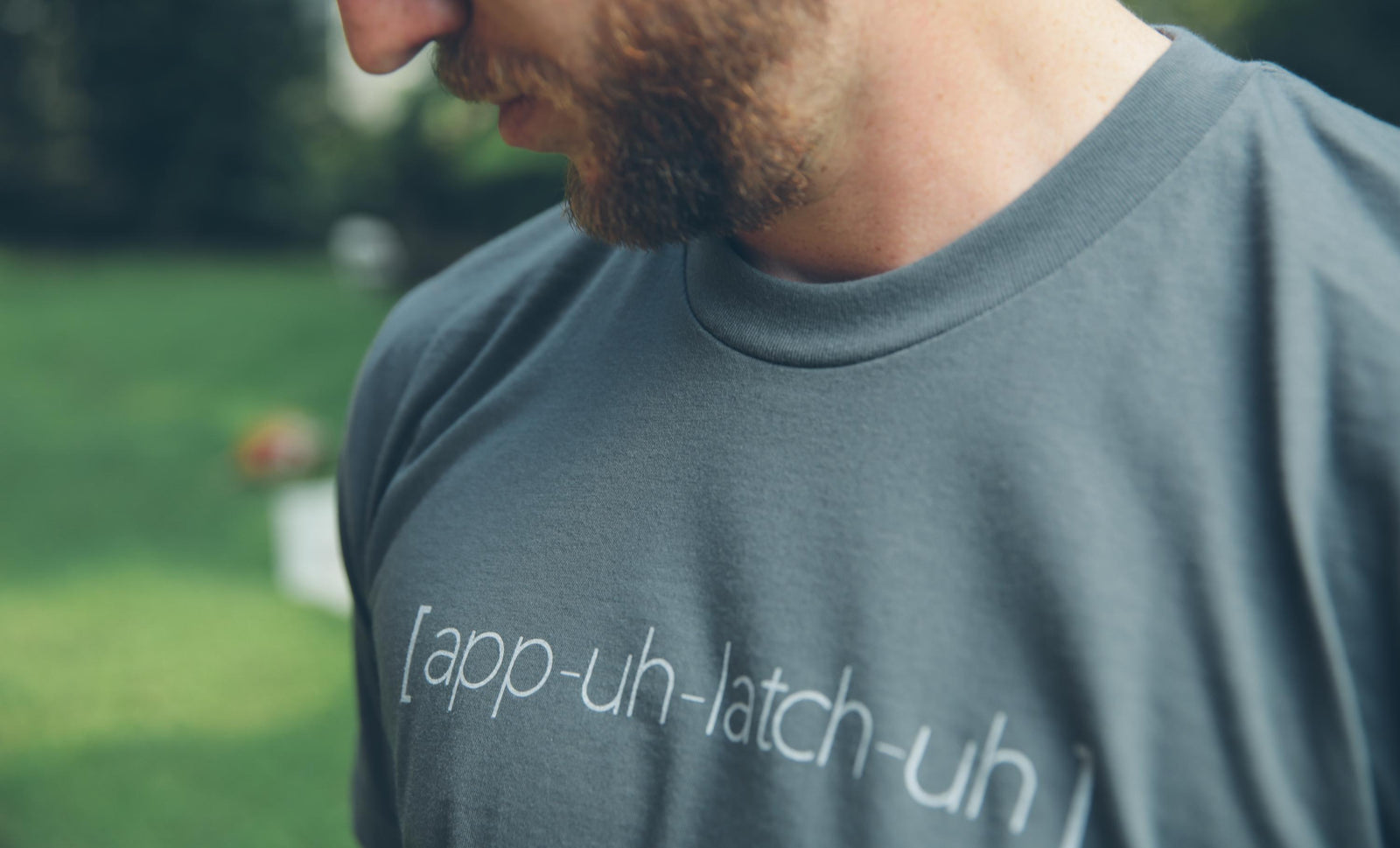 Elaine McMillion Sheldon is about to get you out of some awkward situations. She's the director of the award-winning documentary
Hollow
, and while screening the film in over fifty locations—Virginia to Vermont and Amsterdam to Switzerland—she kept bumping into the same problem.
"I would say it correctly throughout the whole screening," Elaine explained, referring, of course, to the word
Appalachia
, "but during the Q&A portions people would often revert to App-a-lay-shu. It drove me crazy!"
[caption id="attachment_10164" align="alignright" width="260"]
Elaine enjoying her new tee.[/caption]
Now, Elaine's momma raised her right; she's not about to embarrass anyone in public. Instead, she hatched a scheme to subtly correct people. "A lightbulb went off: I should just make a t-shirt that politely makes people sound it out."
With that bright idea, she solved a quandary every native of the Appalachian South faces—that awkward moment when someone says the name of your homeland in a way that makes you want to pack your ears with morel mushrooms and wild ramps.
Luckily, there's no need to correct anyone's pronunciation anymore. Just slip into this instructional t-shirt the next time you'll be around folks who insist on saying Appalachia that
other
way, and they'll get the picture pretty darned fast.
Sizes run slim and supplies are limited, so you might want to order your
App-uh-latch-uh tee
today.
And whether you buy one or not, let us know—ever had a moment when you wish you'd been wearing this clever shirt?