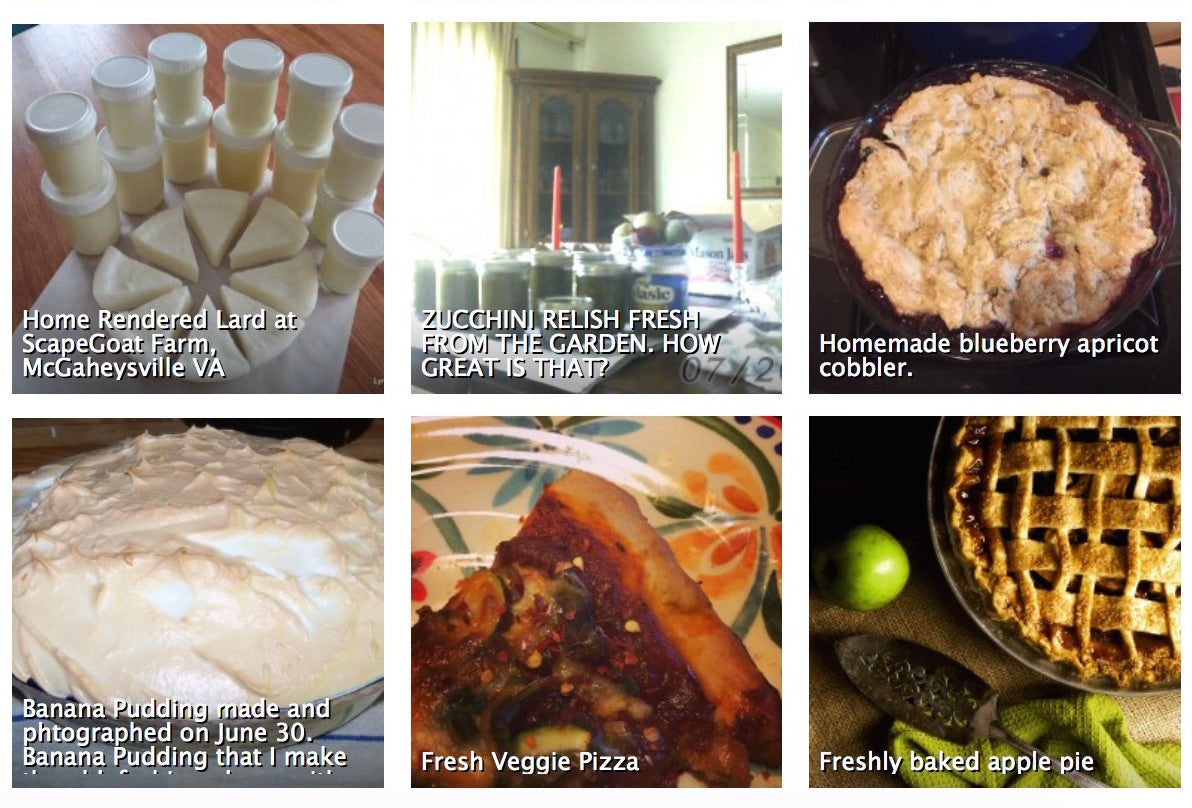 When was the last time you had a pawpaw? How about apple stack cake or cushaw pie?
In spite of being an Appalachian native, I've yet to eat any these traditional mountain foods. I have, however, scarfed my share of Little Debbie Swiss Cake Rolls and McRibs and the occasional Krispy Kreme doughnut.

I keep telling myself that I'll dive deep into my own culinary heritage, that I'll cook every dish in "The Foxfire Book of Appalachian Cookery," but juggling my day job with writing projects while towing the line against domestic chaos, it's just easier to pick up mass-produced meals.


You know how it goes — a burrito bowl one day, frozen risotto another — eventually you look up and realize you've drifted into what I call the Chipotle Zone, this strange territory where all food traditions are reduced to quick-service blandness.


It makes me think about my father. Though now retired, he hit a great balance even when he was working. One night, he'd gorge on enchiladas, the next on a deer he shot and green beans he grew himself. Even living within sight of an Applebee's, he's managed to hold tight to Appalachian traditions.


As unlikely as it sounds, the culinary elite are showing a similar interest in mountain food. In New York, every spring menu has a ramps dish. Steak biscuits are the latest craze on the food truck scene. I even know of four eateries that call themselves Appalachian restaurants. All are outside the region, with one way off in Shanghai, and they wear their backwoods badges without irony, without camp, without poking fun at mountain people. These restauranteurs feel like they've discovered a new kind of authenticity, and there's nothing they like more than that.


Ever since Thomas Jefferson brought macaroni back from Italy, gourmands have obsessed over other cultures. French, Japanese, Mexican — they've all had their moments. Now hillbilly food is hot worldwide while back home in the mountains, some people hit a balance like Dad and many others eat more bagels than cornbread, more edamame than shuck beans.


These are strange gastronomic days. It's enough to make you wonder — what does "Appalachian food" mean anymore?


For the past five years, I've run The Revivalist, writing about everything from sorghum cookies to designer moonshine, and I'm still not prepared to answer that question. I have a hunch, though, that other people can.

I recently launched
Appalachian Appetite: A Photo Contest
, where folks are sharing pictures of food they've grown, cooked and enjoyed with loved ones. So far, people have posted hot dogs over a campfire, kale chips, canned blackberries, cobbler in a cast-iron skillet, beer bread, pork tacos, and lots and lots of pies.
It's a revealing look at what people are eating in Appalachia today and also what Appalachia inspires people to eat in the rest of the world. Between now and Sept. 13, when the contest ends and prizes are awarded, I hope folks from all walks of life contribute to this big, delicious photo collage and that in the end, it teaches us all a little about who we are, about what it means to eat like you're from Appalachia.
*
This piece appeared in The Roanoke Times on August 16, 2015.